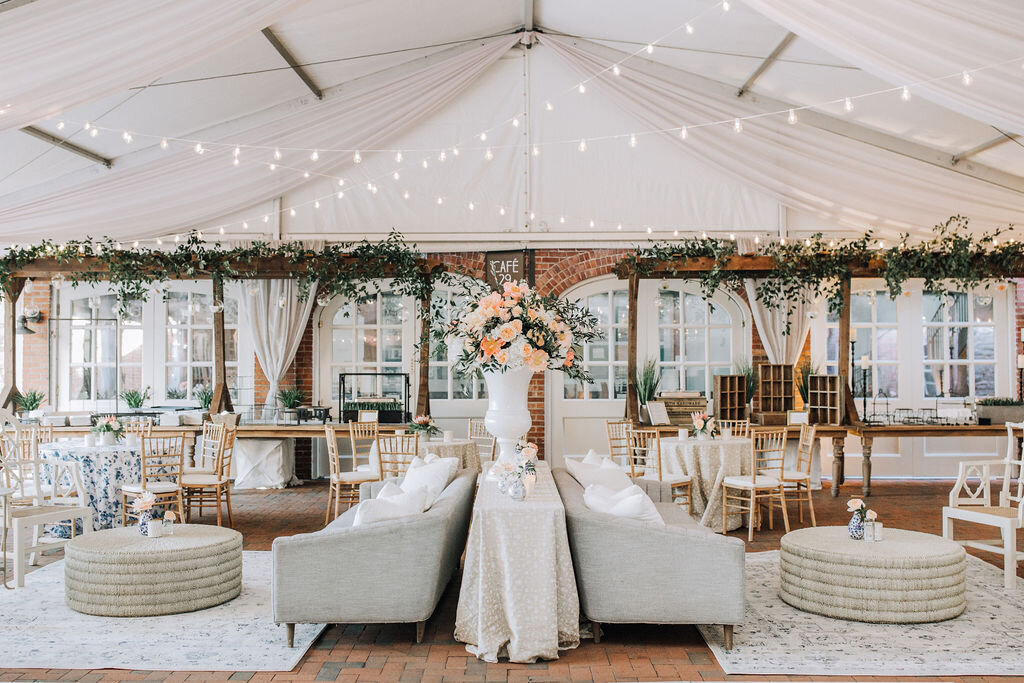 One of the first things that comes to mind when someone mentions a wedding is flowers! From bouquets to centerpieces, florals are a huge part of the wedding aesthetic and décor. Unless you've planned a wedding before, you may not be familiar with the ins and outs of wedding florals. To help, we chatted with Lauren of Lauren Marie Atkinson Designs in Nashville to compile everything you need to know when it comes to your wedding's florals. Check out the Q&A below:

What is a popular trend you're seeing in wedding florals?
Lauren let us know that clean and classic florals will always be highly requested because they're always in style! In terms of upcoming trends, Lauren is having a lot of brides request darker and colorful bouquets. Moodier burgundies, reds, and eggplants are starting to pop up a lot more with brides.

What do you love to create?
Lauren loves floral installations at weddings. They're an amazing way to elevate the venue and create picture-worthy spots for your guests. Things like free standing arches, growing walls, back drops, and chandelier instillations are great ways to make your space look super dreamy for your guests. She recommends putting your budget towards these focal points then complementing them with coordinating florals on the tables.

What is the most cost-effective type of floral to work with?
Many people think that greenery is the most cost-effective option, but that isn't the case! The process to make garlands is abor intensive and making them full can be costly. Knowing what's in season is actually the best way to get the most bang for your buck, and your florist will be able to help you with that! Generally speaking, flowers like hydrangeas are cost effective. Although they are more expensive per a stem, you need far fewer stems to fill up a bouquet. They're really good to use as a base rather than greenery because they fill out bouquets much more easily.

Choosing a professional florist is also super important to make sure you're getting the best bang for your buck. Florists will have different wholesalers for different types of flowers based on where they'll get the best price. Florists who go above and beyond behind the scenes like this end up passing the savings on to you.

What's your #1 tip for brides in regard to florals?
Lauren's number one tip for brides is to have a broad vision and be open. Letting the designers design something for you based on what's in season and what will look good will give you the best looking and most unique bouquet. Pinterest is great for reference photos, but it's much better to use them as inspiration, rather than asking for carbon copies of them. Don't be afraid to trust the designer and the process. This will leave you with a one-of-a-kind bouquet that is exactly your style. Lauren has all of her brides fill out a questionnaire on what they're looking for in their wedding florals as a whole.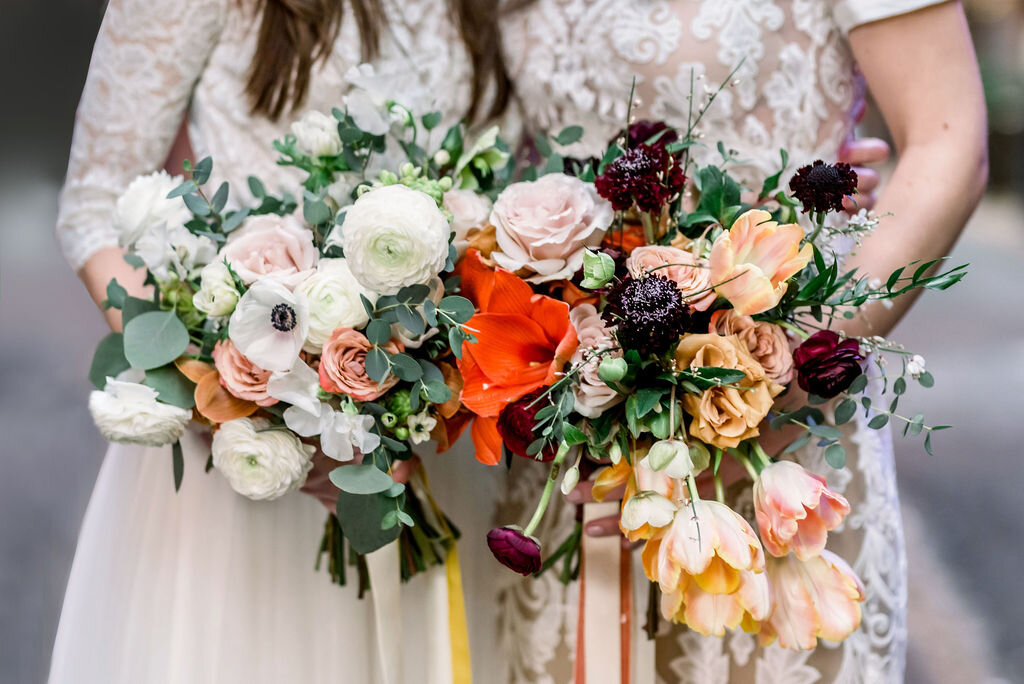 What does a typical bouquet cost?
Predictably, this answer can vary quite a bit! If you want a large cascading bouquet or something extravagant like an all-orchid arrangement, the cost is going to be quite a bit higher. For standard bridal bouquets, the cost usually ranges between $175 to $225. Bridesmaids bouquets are typically smaller and less intricate, so they usually fall within the $75 to $100 range. Boutonnieres are much simpler to execute and are typically around $8 to $10 a piece.

How do you pick a florist?
Lauren recommends working with an event florist as opposed to a regular florist shop. Event florists are going to have much more experience catering to large events with lots of floral needs, especially floral instillations. Flowers are bought by the bunch, so event florists will often bring their extra flowers to event for no extra charge since they don't sell flowers individually! Not all event florists do this, but it's a practice that regular florists don't typically do since they can always repurpose extra flowers in their bouquets.

What is a reasonable floral budget?
Just like the cost of a bouquet, this number will also vary quite a bit! How much you're willing to spend on flowers will depend on how important they are to you. For some brides, florals make the entire wedding look, while others prefer to reallocate the money elsewhere. The traditional rule is usually 20% of your total budget, but it all depends where your priorities are.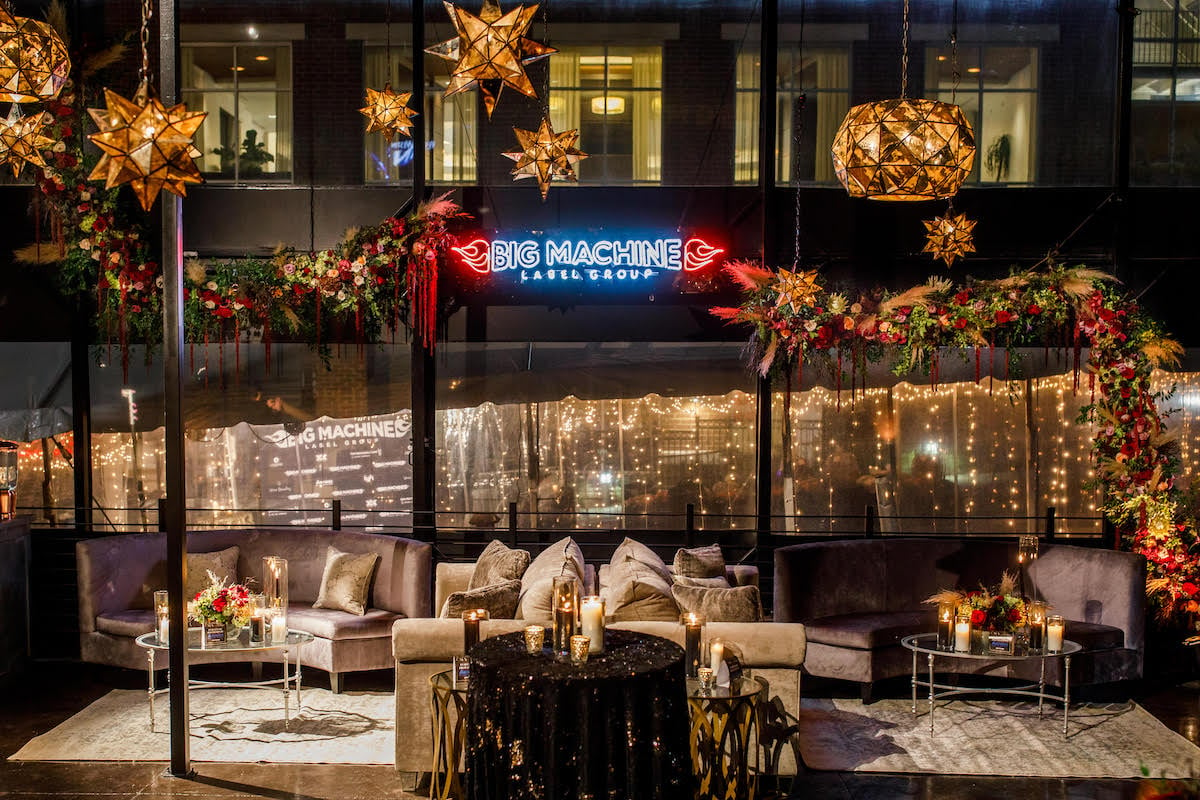 Regardless of how much you're hoping to spend on florals, be open about your budget with your florist! Your florist will put together an aesthetic that you love within your budget as long as you share it with them. If your floral budget is tight, your florist will work with you to prioritize what's most important to you whether it's instillations, bouquets or centerpieces.