Berta Privée
Starting at $7,000
If a jaw dropping gown is what you're looking for, you may be a Berta bride in the making. Our new Berta wedding dresses feature opulent feminine detailing that results in a refreshingly enchanting line of bridal gowns. Whether you're getting married in a garden or a ballroom, the daring and romantic designs will give you the perfect show stopping look that your guests will never forget.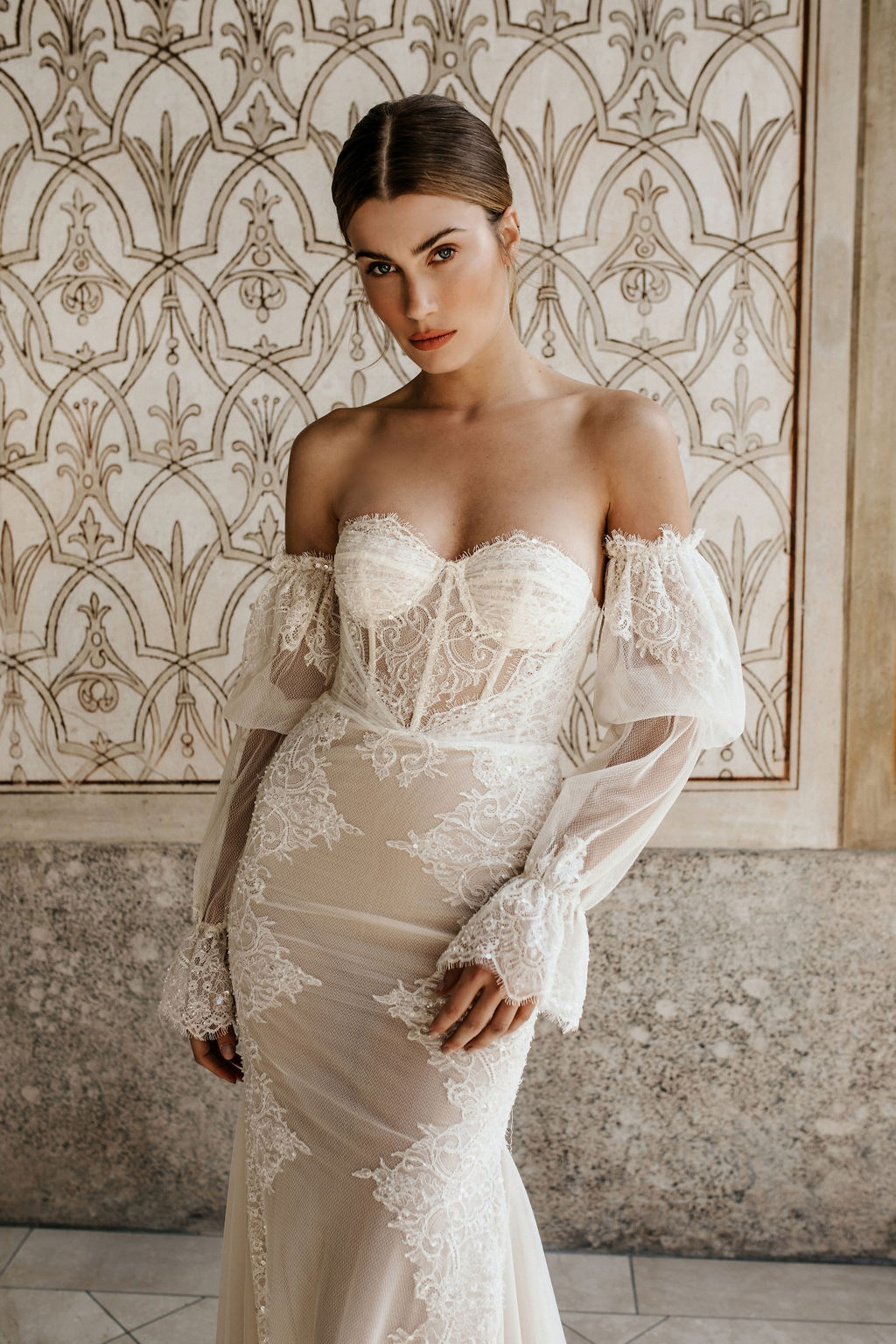 VERA WANG
Starting at $2,400



Iconic, Couture, Daring.
Timelessly elegant designs that exude luxury are why Vera Wang has become a household name. Vera Wang brides will appreciate the chic and modern takes on timeless wedding dress silhouettes that will always be in style. If you're seeking a dramatic, fashion-forward, posh wedding gown, look no further than the Vera Wang collection.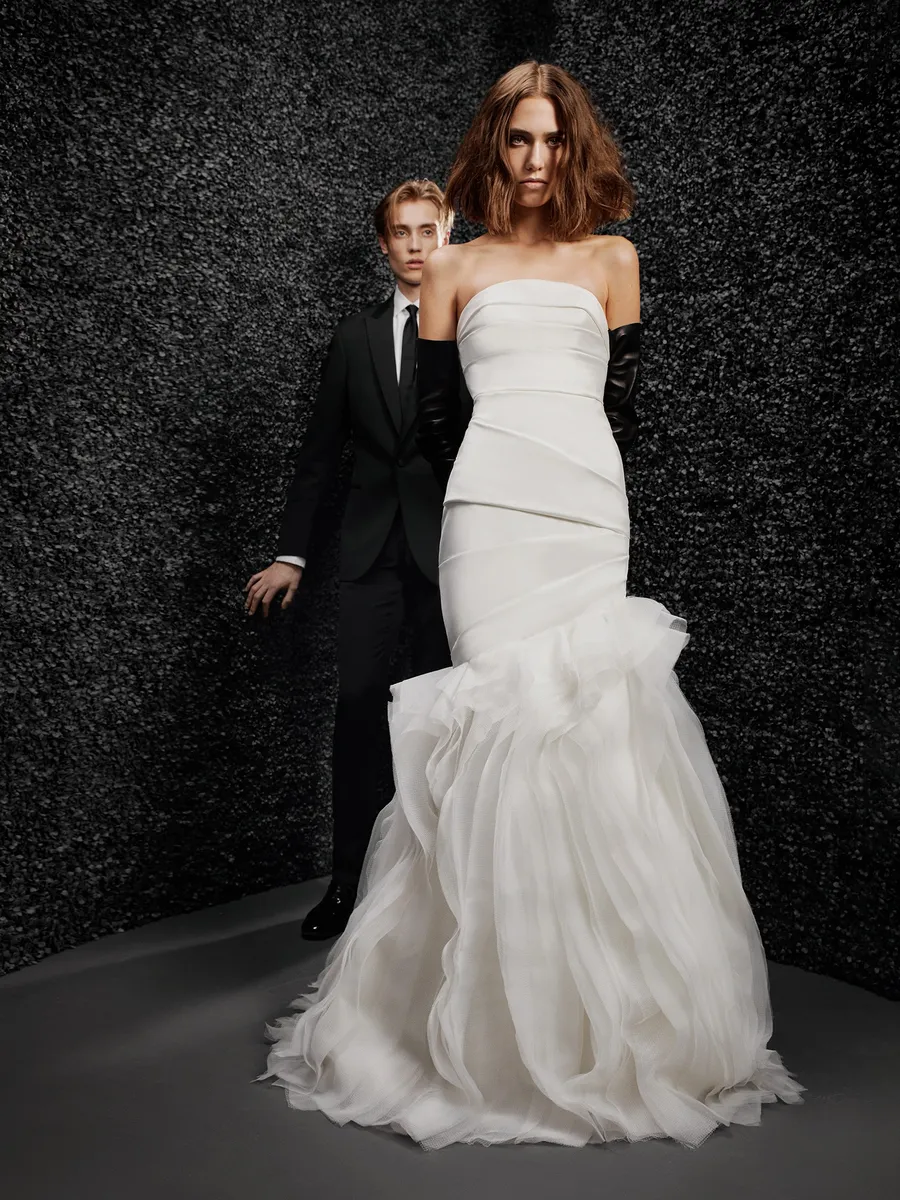 Rivini


Starting at $3,600



Dramatic, Daring, Bold.
Led by celebrated visionary Rita Vinieris, Rivini Bridal delivers impeccable tailoring with a flair for the unexpected. Designs feature non-traditional lace, architectural construction, and signature fabric choices. Every Rivini wedding gown is created with purpose and control, allowing you to be the center of desire.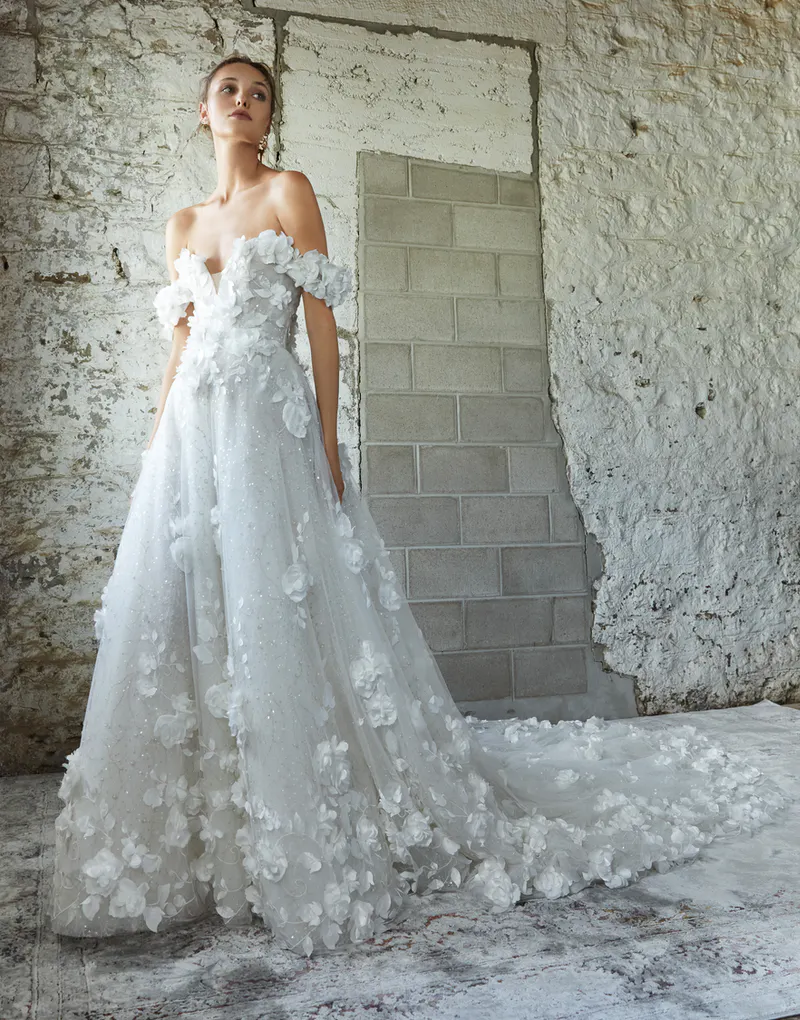 Enzoani


Starting at $2,800

Forward-thinking, couture-inspired, impeccable fit.
A true bridal powerhouse, Enzoani has been a leader in bridal dress fashion since 2005. Signature designs feature romantic lace, dramatic trains, and classic elegance with a modern, sexy spin. Housing the most customizable designs alongside exceptional quality materials, Enzoani wedding gowns always provide an unmatched sculpted fit.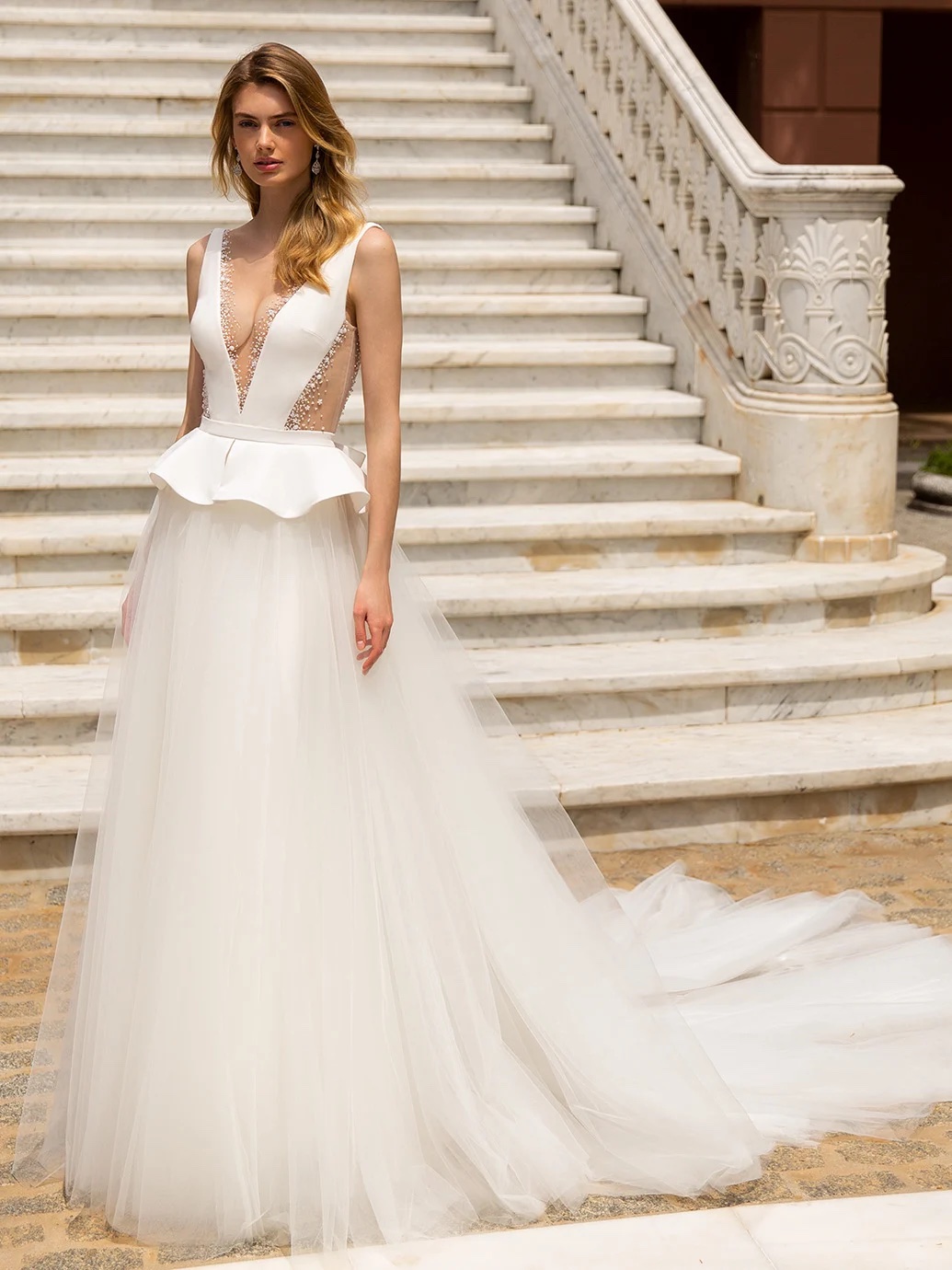 Alyne


Starting at $2,800



Elegant, Timeless, Original.
Cutting-edge designs combined with time-honored silhouettes give these Rita Vinieris wedding gowns a truly unique look. One-of-a-kind fabrics and intricate construction blend seamlessly for a feminine and chic feel. You don't have to choose between being fashion-forward and timeless, with this collection you can have it all.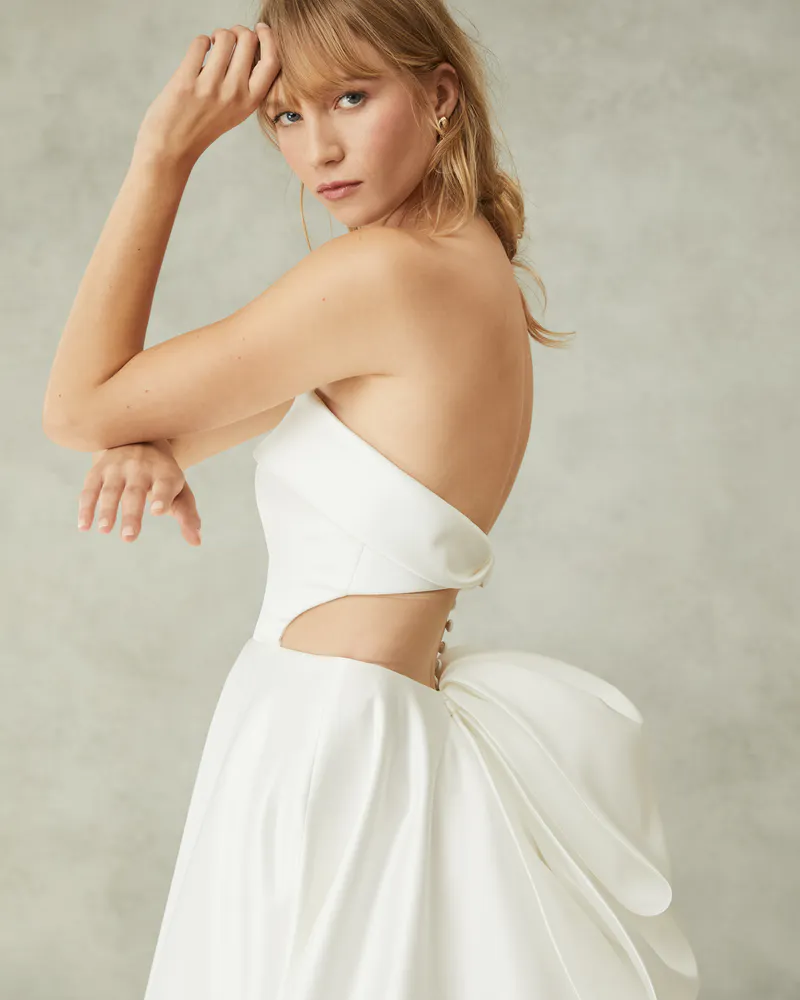 Pronovias


Starting at $2,300



Alluring, effortless, chic.
A flawless combination of traditional elegance and contemporary designs. Pronovias brides will be drawn towards classic romantic gowns with a European flair. Timeless wedding dresses featuring pearly mikado, eyelash lace, and flattering crepe set these designs, and you, apart from the rest.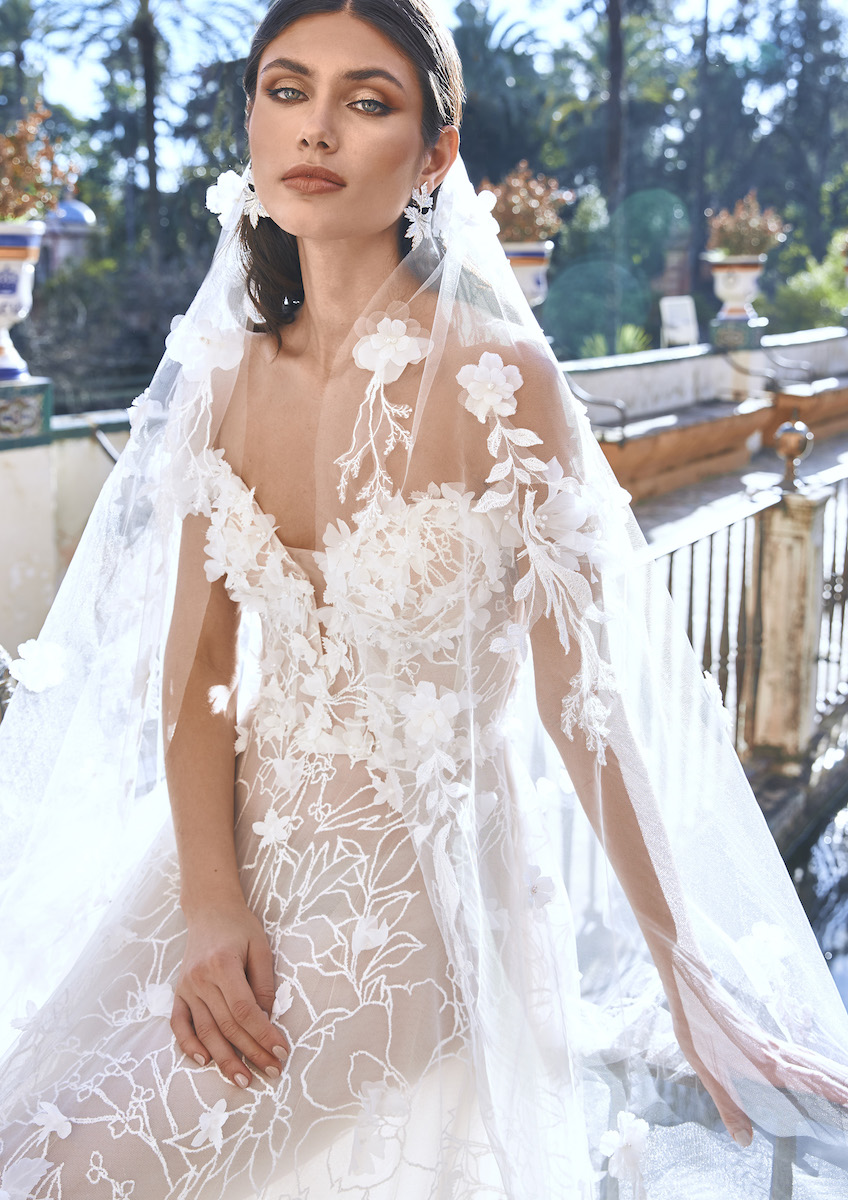 Alyssa Kristin


Starting at $2,800



Modern, Minimal, Redefined.
Through thoughtful design and a focus in fresh minimalism, Alyssa Kahle, the woman behind Alyssa Kristin, knows how to make every bride feel like "the most beautiful version of herself". Perfectly balanced silhouettes made from delicious, buttery crepe show off your favorite features. Completely customizable, this collection gives brides control over their unique, bridal look. Each Alyssa Kristin wedding gown is designed and hand-crafted in the USA.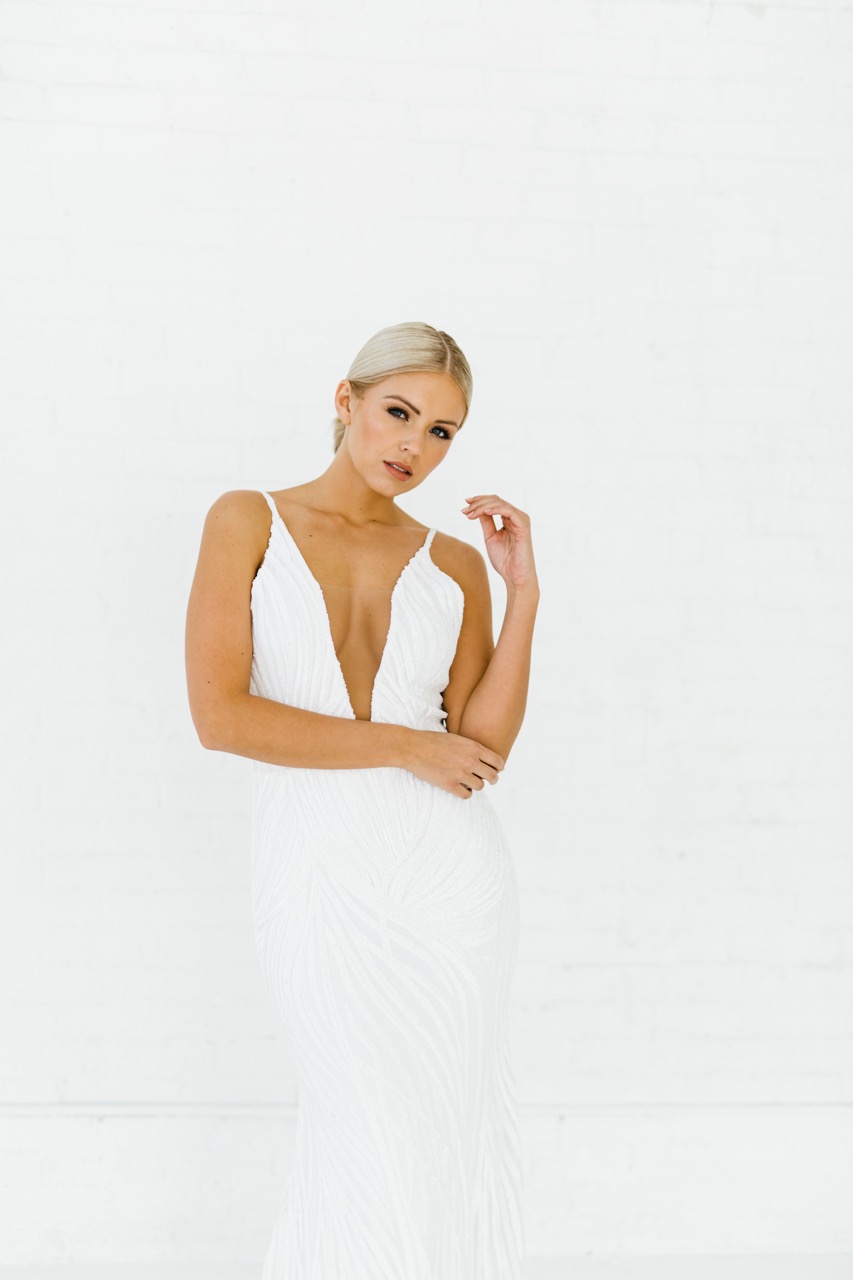 Blue by Enzoani


Starting at $2,300



All of the frills, none of the fuss.
Timeless bridal gowns with a playful spin. Blue by Enzoani boasts fresh and current detailing with time-honored, chic silhouettes. Perfect for the flirtatious bride, Blue by Enzoani wedding gowns offer modern style without sacrificing classic elegance. All of the impeccable quality brides expect with an Enzoani gown, packaged in a new and exciting collection.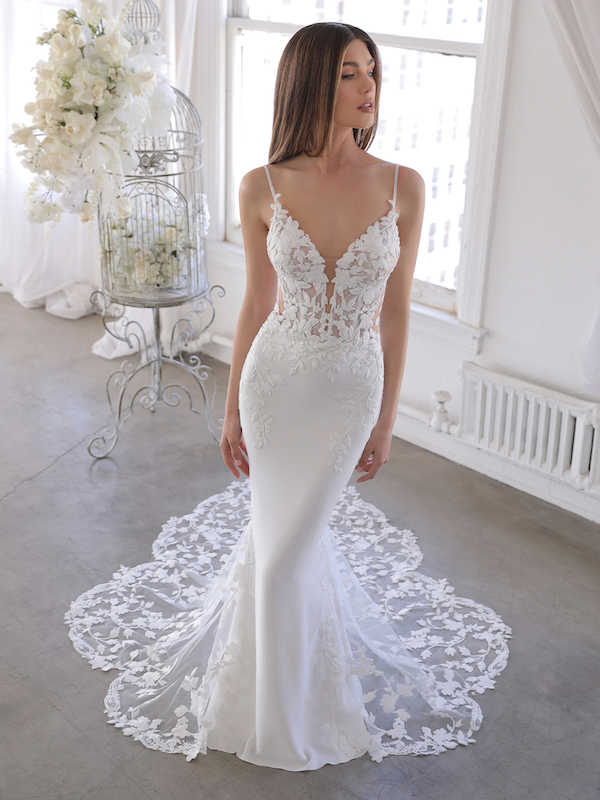 We Have Dresses From The Best Wedding Dress Designers
Our wedding dress collection is carefully curated by our stylists to ensure that we carry only the absolute best for our brides. As an Adorn bride, you don't have to worry about the way different fabrics fall, or which silhouettes will flatter your body, or whether your gown was made with quality materials because we handle all of that for you. We know wedding dresses and we know our brides, which is why we hand pick every gown that comes through our doors.
Adorn Nashville is home to one of the most unique wedding dress collections in Nashville, TN. Our diverse assortment of wedding dress styles and wedding dress designers is a reflection of our brides: authentic, diverse, fun.
Adorn Louisville is opening in November of 2021 with the goal of elevating the wedding dress buying experience in Louisville, KY. We hand pick only the most compelling wedding gown designs, offer a diverse assortment of wedding dress styles and carry leading wedding dress designers.