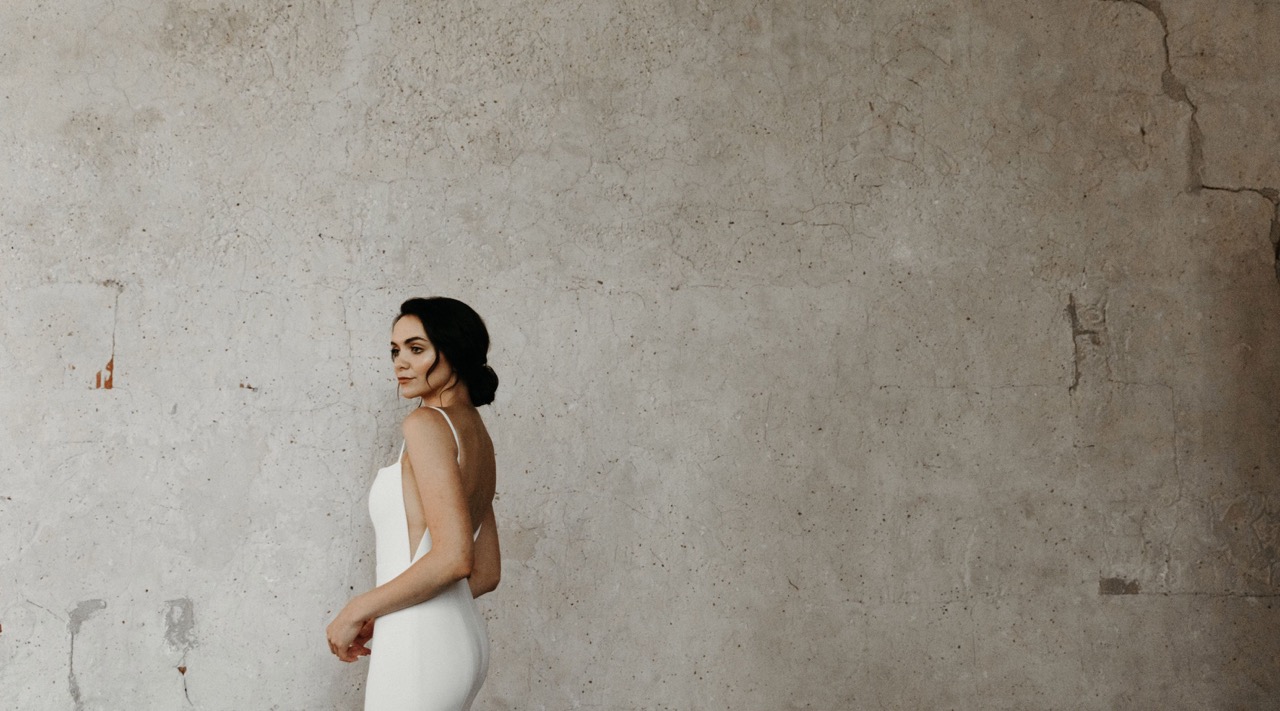 Alyssa Kristin
Starting at $2,500
Modern Minimal: Redefined
Through thoughtful design and a focus in fresh minimalism, Alyssa Kahle, the woman behind Alyssa Kristin, knows how to make every bride feel like "the most beautiful version of herself". Perfectly balanced silhouettes made from delicious, buttery crepe show off your favorite features. Completely customizable, this collection gives brides control over their unique, bridal look. Each Alyssa Kristin gown is designed and hand-crafted in the USA.



Our current favorite wedding dresses from Alyssa Kristin
Our favorites from the current Alyssa Kristin collection all highlight the bride's natural beauty through clean lines and chic simple designs. Creative touches like peekaboo cutouts, unique necklines, and low backs bring a playful feel to these minimalist dresses.
About Alyssa Kristin
Bridal designer Alyssa Kristen originally started out in accounting but was inspired by her own wedding dress hunt to start creating designs of her own. Her goal is to create effortlessly beautiful gowns that give brides confidence while allowing them to remain true to their own style. Simply chic designs allow brides to be the center of attention, while strategic design elements help bring out all of her favorite features.
Alyssa Kristin Wedding Dress Style
Brides will be drawn towards the clean lines and simple designs featured in Alyssa Kristin collections. The designer uses chic elements like off the shoulder wedding gowns, and wedding dresses with high necks, and wedding gowns with slinky crepe to create timeless looks. The minimalist designs are utilized on both wedding dresses with long sleeves and wedding dresses with short sleeves, meaning there is an Alyssa Kristen gown for any season. The collection is also sprinkled with creative modern touches like wedding gowns with capes, wedding gowns with unique necklines, and backless wedding dresses to achieve a contemporary feel. Wedding dress designer Alyssa Kristen has created a collection of dresses that are perfect for the effortlessly confident bride looking to exude elegance and class on her wedding day.