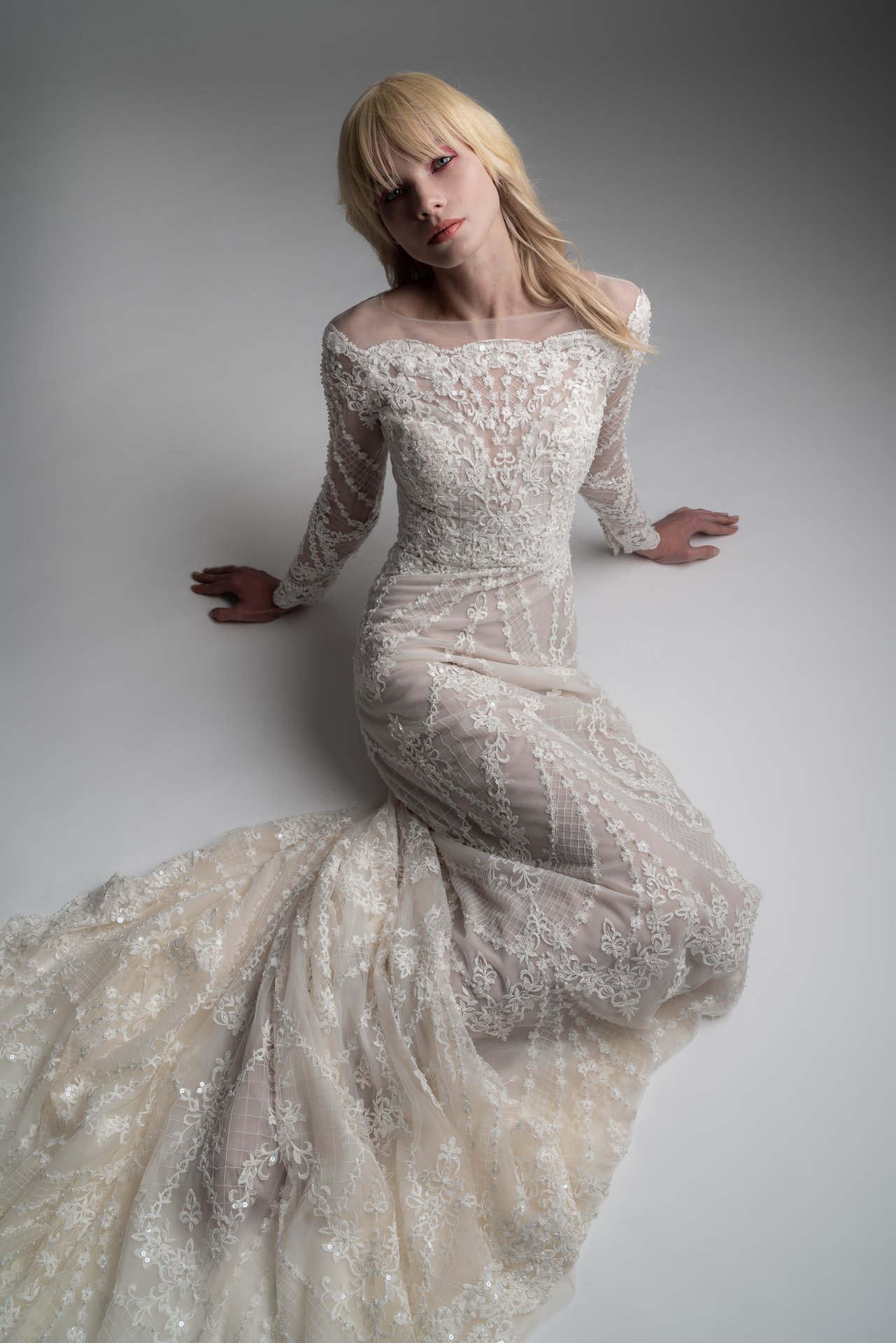 Alyne
Starting at $2,700
Elegant, Timeless, Original.
Cutting-edge designs combined with time-honored silhouettes give these Rita Vinieris gowns a truly unique look. One-of-a-kind fabrics and intricate construction blend seamlessly for a feminine and chic feel. You don't have to choose between being fashion-forward and timeless, with this collection you can have it all.
Our current favorite wedding dresses from Alyne
We are obsessed with the exciting designs created by Rita Vinieris in the Alyne collection. Brides will appreciate the playful details like wedding dresses with pockets, bridal gowns with open backs, and wedding dresses with capes sprinkled throughout their current collection.
About Alyne
Rita Vinieris melds her daring designs with couture-like pieces to create truly unique and jaw-dropping bridal gowns season after season. The Rivini team continues to produce Avant Garde dresses while remaining on the cutting-edge of bridal fashion with their current Alyne collection.
Alyne Wedding Dress Style
Rita Vinieris is the perfect wedding dress designer for fashion-forward brides who still want a timeless bridal gown. If this sounds like you, you're sure to find your perfect match in the Alyne collection! Rita Vinieris has effortlessly combined modern lace and refreshing designs with classic silhouettes to create unique, feminine, and chic wedding gowns. Brides seeking feminine wedding dresses with lace, functional wedding dresses with pockets, whimsical wedding dresses with tulle, feminine open back wedding dresses, contemporary wedding gowns with capes and unique wedding dresses with sleeves will find these features and more in our collection of Alyne wedding gowns.