Handing out favors at your wedding is a time-honored tradition for good reason! Many couples like the idea of providing guests a small gesture of gratitude for coming from all over to celebrate their new marriage. In a sea of weddings, it can be tough to pick out favors that won't end up collecting dust after the big day, or worse, being left behind completely. We're here to help you make sure your favors are thoughtful, memorable, and desirable for your guests!
Although small customizations can be a nice touch, overly personalized wedding favors tend to be left behind the most. With guests attending countless weddings over the years, personalized memorabilia can stack up quickly. Typically, consumable or easily useable favors tend to be the most popular, especially among frequent wedding guests. Check out our list of fun and unique wedding favors that your guests are sure to be excited about.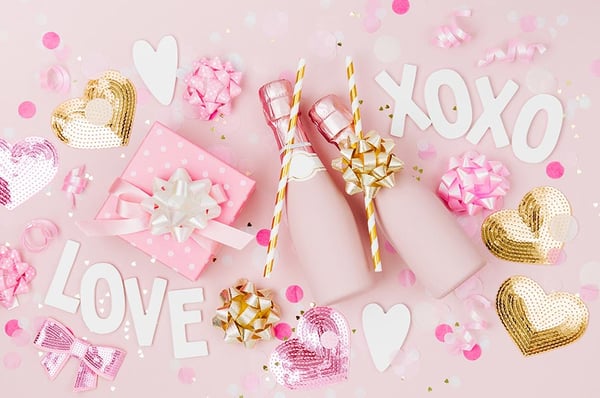 Mini Champaign Bottles
This gift allows guests to "cheers" to you even after the wedding has ended. Featuring the couple's favorite sparkling wine or adding a custom label on the bottles offers a personalized touch.
Charity Donation
In lieu of favors, a generous favor-replacement option is to donate that portion of your budget to a charity that is meaningful to you and your partner. Consider displaying a small sign as people leave indicating which charity you've donated to, along with a website where they can learn more. This is an extremely thoughtful way to give back during your wedding.
Mints
Small, edible, and useful! Mints are a great gift to keep guests fresh both at the wedding and after they leave. These favors have gained popularity due to the fact that they are extremely cost effective and tasty! "Mint to be" and "Mint for each other" are fun phrases that can be added to the packaging for a sweet touch.
Personalized Hand Sanitizers
In the time of COVID-19, mini hand sanitizers are becoming increasingly popular among couples. These small bottles can be personalized to fit the aesthetic of your wedding, making them both useful and on-theme. This is sure to be a favor that your guests will be happy to use!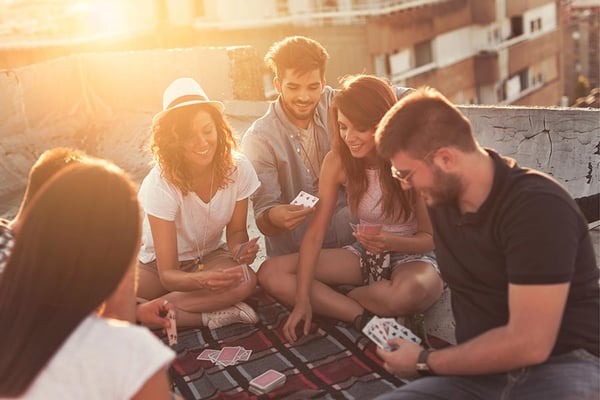 Playing Cards
A gift that allows your guests to continue having fun even after the wedding! Everyone can appreciate having a deck of cards around, which makes this favor both playful and useful. Customizing the packaging can be a nice way to add a personal touch to this favor.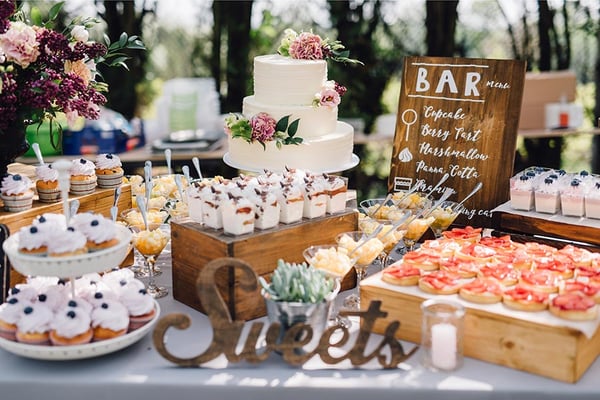 Dessert Bar
More and more couples are opting for experiences as favors rather than take-home gifts. After a long day of celebrating, guests are often left craving a midnight snack. Appease your guests' sweet tooth by offering a dessert bar at the end of the night. Guests will be able to enjoy their snacks at the reception or on the go as they leave. This sweet treat is sure to leave them smiling as your wedding day comes to an end.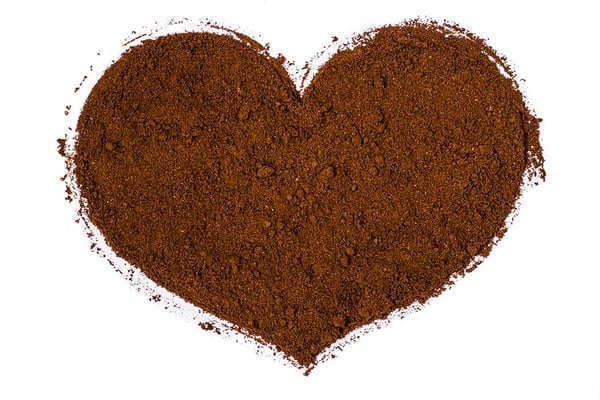 Coffee Grounds
The morning after a wedding reception, the first thing many guests reach for is a cup of coffee. Gifting your attendees with local coffee grounds can be a sweet way to thank them for attending. Consider putting a cute phrase on the bag like "love brewing" or "the perfect blend".
Masks
With COVID-19 still affecting everyone's day-to-day lives, providing masks can be a thoughtful touch for your attendees. We suggest providing this favor at the beginning of the day as guests are joining you so that they have the option to wear them during the event. Consider purchasing masks that match your wedding colors, or are even personalized, to help tie them into the theme and make guests more comfortable wearing them with their wedding attire.
Matches
Small custom matches are a perfect personalized wedding keepsake due to their size and utility! Gift your guests with matches that feature your wedding date or a cute wedding-related message like "sparks fly".
No Favors
Opting out of the favors is becoming increasingly popular among modern brides and grooms. If favors aren't for you, consider reallocating your favor budget into upgrading the open bar or the dinner. This way, you're still giving a little something extra to your guests, while cutting down on waste.