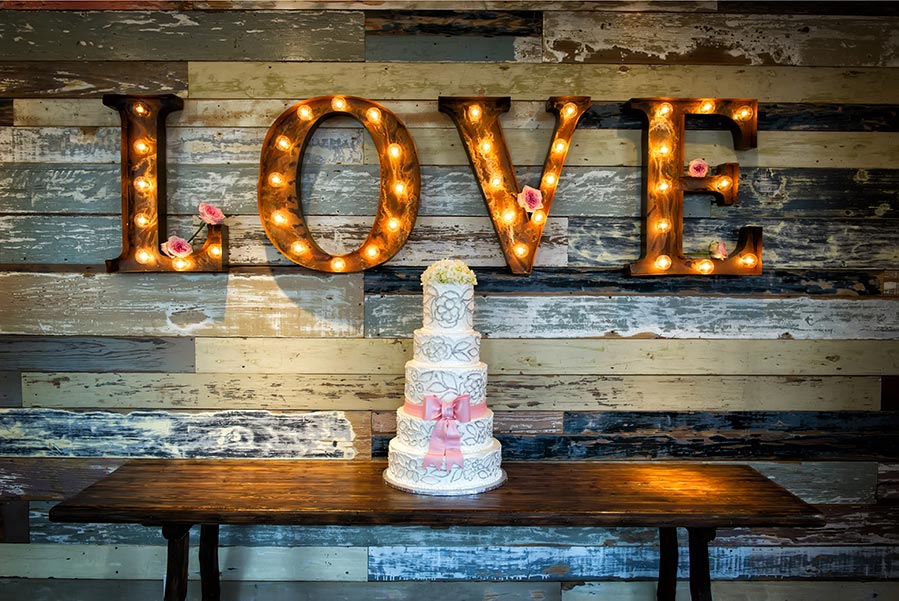 When it comes to planning a wedding, most brides tend to lean heavily on rentals to make the day happen. During the wedding planning process, you'll rent the venue, tables, chairs, decor, photo booths, and more. What if we told you that some things are actually better to buy, not rent? That's right! Although renting may seem like your best option, in many cases it can actually be much more beneficial to make a purchase. Check out the six main wedding purchases that we think you should make instead of renting below.
1. Centerpieces
Whether you're doing floral or non-floral centerpieces, consider skipping the rental company and purchasing them outright! The standard centerpieces that are available to rent with venues tend to have a large markup and are pretty stock standard. Buying centerpieces that you love in bulk online or sourcing them from places like Goodwill is going to ensure that you get the exact look that you want. You may even find that this route saves you money! If you're doing floral centerpieces, talk to your florist about providing your own vases. Oftentimes they'll be able to deduct that cost from your total or reallocate it to upgraded florals!
2. Wedding Dress
It can definitely be tempting to rent your wedding gown since you'll only wear it once, but we strongly advise against that! When you rent a wedding dress, you aren't going to be able to achieve the same perfect fit that you get with one altered just for you. The way your gown is altered is going to seriously affect the way it looks, so you want to make sure it fits you like a glove. Plus, if you own your gown you have the option to preserve it for sentimental value, to repurpose it in the future, or to save for your daughter to wear one day.
3. Linens
Depending on your rental company, it can be considerably cheaper to buy linens instead of renting them! This is especially true if you buy the linens secondhand from eBay or a wedding resale page. You can even resell these items after your wedding to help curb the cost! The main downside to this is that it's your job to launder the linens ahead of your wedding day, and you'll also be responsible for setting them up. Considering linens are relatively easy to set up, this could be worth your while!
4. Candles
Renting candles can add up but buying them in bulk is super affordable! Buying the candles yourself means that you'll have to prep them to be displayed (unpacking, unwrapping, trimming wicks, etc.), however, if this is something you're willing to do it can be a huge cost saver! Check with your venue ahead of time – sometimes if you offer, they'll purchase the candles off of you at the end of the night! This way you can recuperate some of your cost and you don't have to worry about getting the extras home. Otherwise, you can take these with you to display throughout your house!
5. Generic Signage
If you're looking for simple wedding items like "Bride and Groom" or "bar" signs, it's best to purchase them secondhand! These are items that most couples have at their weddings, and typically they're not something they'll keep. This means that if you check out local thrift stores or Facebook Marketplace, you'll probably find some of this classic wedding décor for great prices.
6. Groom's Suit or Tux
If your groom is planning on renting his suit or tux, it may be worth it to reconsider! Although it's objectively cheaper to rent, it will be more beneficial long term to buy his outfit. Although rentals get pretty close, you'll never get a better fitting suit or tux than one that is tailored for you. In addition to that, he can re-wear this for future formal events for the rest of his life. The opportunity to re-wear combined with the perfect fit makes this a purchase worth making.
We seriously encourage you to compare the cost of buying an item to renting it before you make a decision. Check out our blog post, What Should You Do With Your Wedding Décor After the Wedding? for tips on keeping, donating, gifting, and selling your wedding décor once you're done with it. spouse.