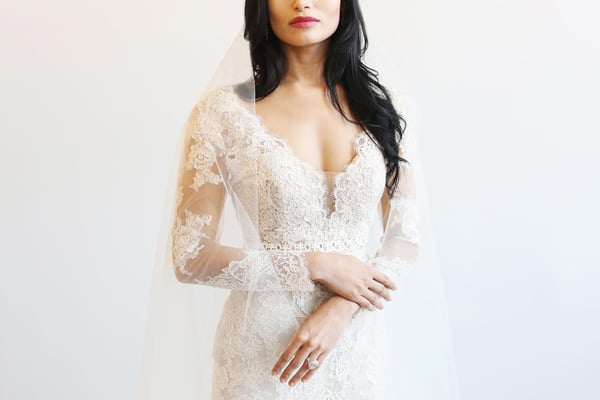 As a bride-to-be, we're sure you've envisioned yourself walking down the aisle wearing the perfect bridal gown. But let's face it – sometimes finding that ideal wedding dress is harder than it seems!
When shopping for wedding gowns, you can choose between purchasing a dress out of a store's stock inventory (also known as buying off-the-rack) or custom-ordering your wedding dress. Both options have their benefits and drawbacks. Let's explore the difference between these two options to help you narrow down your preference.
Custom Ordering Your Wedding Dress
So, what is a custom order designer wedding dress? These dresses generally are trend-forward. The designer does not start making the dress until you order it. Custom order dresses also give greater freedom to customize various elements of the dress to better fit the bride's vision or proportions.
At Adorn Nashville, we offer a broad array of customizations that will make your wedding dress truly unique. While customizing can seem a little stressful, your stylist will serve as the bridge between the wedding dress designer and seamstress to simplify the process for your perfect, curated look. We value and encourage creativity throughout your dress shopping experience and want to make your dream dress a reality!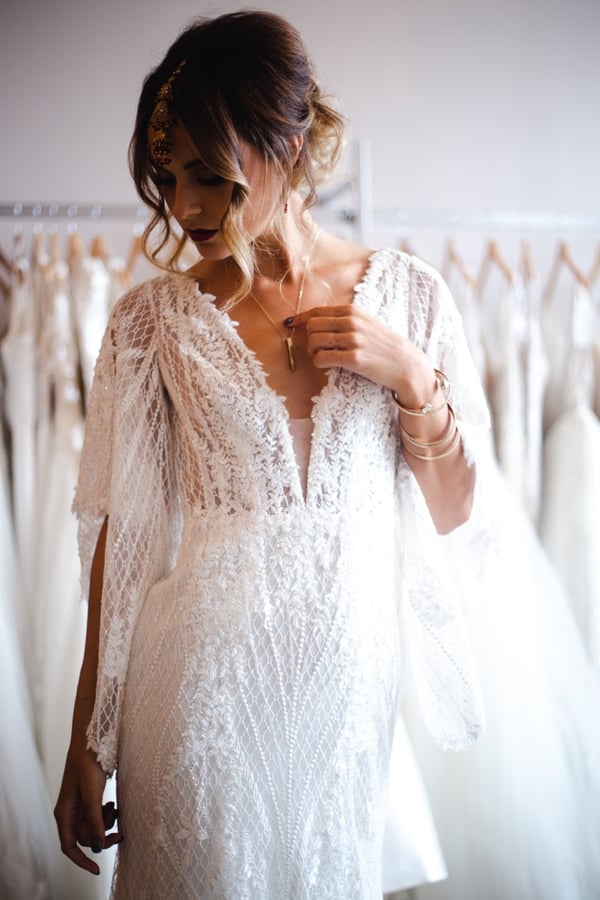 The downside of ordering a custom order dress is the time it takes to create one. It typically takes up to 4 to 6 months for your dress to arrive after purchase. Unlike ordering an item off Amazon and having it arrive the next day, your dress is made for only you and is not created until you place the order.
PROS:
It's a luxurious experience worth splurging for.
The sky is the limit when it comes to the number of styles available.
The dress is made to your size.
Significant customization options are available – bring your creativity and let's bring it to life!
CONS:
4-6 month waiting time between the ordering and delivery (though there are options available on a shorter timeframe).
There's usually no significant sales or discounts for a price reduction.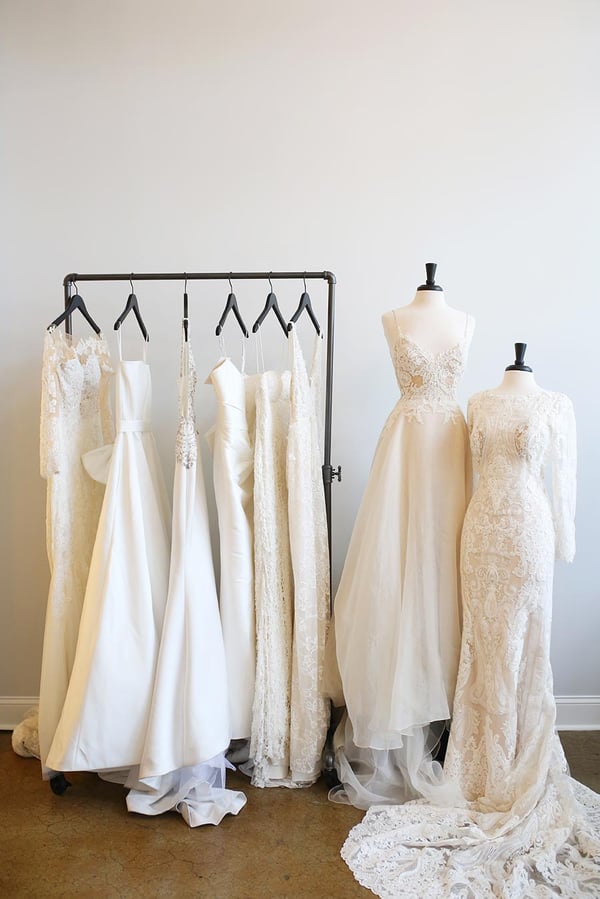 Buying a Wedding Dress from Stock Inventory
Buying a wedding dress from stock inventory means buying a dress directly from the inventory of the bridal store. This is also sometimes referred as purchasing a wedding dress "off the rack." Purchasing a wedding gown from stock inventory can allow you to find the dress of your dreams, even if you are outside the time frame to order a custom order wedding dress.
The other potential benefit of purchasing a wedding gown from stock inventory is that many times these gowns are sold at a discount. Occasionally, you can even find a high-end couture wedding dress on the rack without having to break the bank.
PROS:
These dresses can be purchased and taken out of the bridal store immediately, which is optimal for brides whose weddings are less than three months away.
Dresses purchased from stock inventory can be often times be purchased at a significant discount vs. custom order dresses.
You have the freedom of trying on many styles.
There's a choice between a wide variety of designers.
CONS:
The dresses may not be able to be altered appropriately for petite brides.
There may be a limited selection of fabrics and sizes.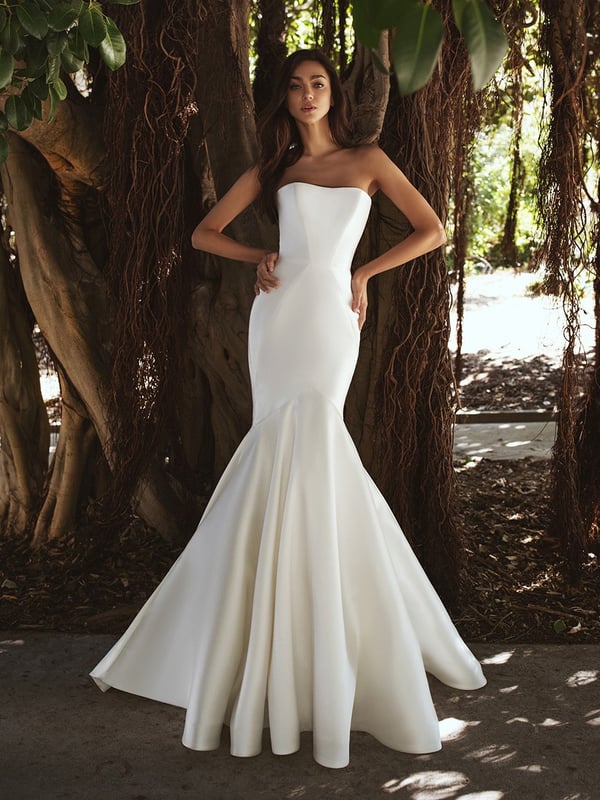 Whether you choose to custom order your dress or purchase a wedding dress from stock inventory is up to you, your needs, your budget, and your time-frame. It's always advisable to start wedding dress shopping 9-12 months in advance of your wedding date to maximize your choices.
If you're short on time, there are several good options for brides on a shorter time-frame. At Adorn, we are dedicated to helping you find the dress of your dreams, no matter which option you choose.