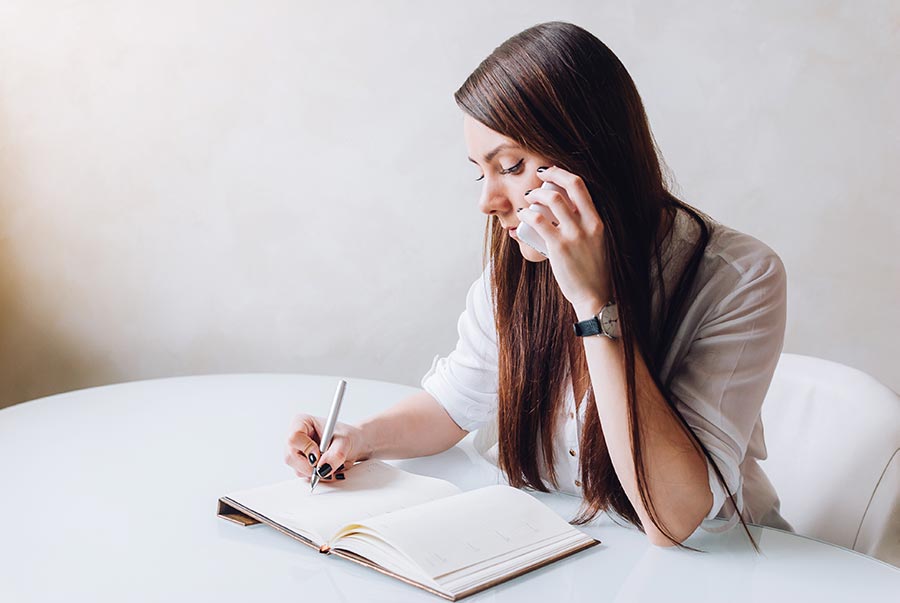 When you book a wedding vendor, you're typically super in love with their work and excited to partner with them. This means that when that relationship sours or unforeseen circumstances pop up it can be difficult to navigate. You'll want to make sure you're 100% positive about your decision to end things with your vendor before taking any steps. Breaking a contract isn't something that's easy to walk back on legally, and your personal relationship with the vendor will also have taken a hit.
If you're still debating whether or not you want to stick with your vendor, or you don't want to end things for good, there are alternatives to completely breaking your contract with them! Check out some options other than eliminating your contract below:
Talk it out
The number one and most obvious alternative is trying to work through your issue. If you're honest with your vendor, they may be willing to work with you. For example, if you really don't love the way your engagement photos came out, try talking to the photographer about changes you'd like instead of cancelling. They may be willing to make adjustments based on your feedback.
Ask for a credit
If you're indefinitely postponing your wedding, asking for a credit can be a great alternative to cancelling completely. This will allow you to keep your original contract with the vendor once you know when your wedding is going to be. You can also use the credit for the vendor to perform their services at another event like a baby shower.
Transfer your contract
Transferring your contract to someone else can be a great way to avoid losing your deposit or paying a cancellation fee. This means that you are fully signing over your agreement (whichever contract you're trying to break – venue rental, photography package, etc.) to another bride or groom. This is a win-win for you and your vendor. You're able to get out of your contract and they're able to keep the business for the agreed upon date. If you're interested in this option, try posting about the contract you have up for grabs on local wedding Facebook groups! Brides who are interested in buying your contract from you will be able to contact you directly through the post.
Sometimes compromises just won't cut it and ending a contract is unavoidable. If you're 100% certain that you don't want to continue a relationship with your vendor in any way, it's time to look into breaking your contract. There are plenty of situations that can warrant breaking up with a wedding vendor, but we've outlined some of the typical ones below:
Loss
A death in the family that causes the wedding to be reschedule or indefinitely postponed is another situation when it's completely appropriate to end your contract with a vendor.
Creative differences
If you and your wedding vendor are no longer seeing eye to eye, it's worth considering terminating your contract with them. It's important to do your due diligence in researching vendors prior to committing to them, but sometimes irreconcilable differences can pop up after the contract has been signed.
Other options
If a vendor you originally wanted but was already booked becomes available on your wedding date, you may be tempted to pursue a contract with them. This one is tricky, because the vendor you signed with didn't do anything wrong. One on hand, we believe it's important to uphold agreements. On the other hand, it is your wedding. If there's a vendor you really want it can be worth going for them once circumstances change. Double check your contract and, at the very least, be prepared to lose your deposit in these instances as there isn't a legally valid reason to be ending your contract.
Contract breaches
If your vendor is ever in breach of contract you should definitely end the partnership. For example, if your rental company discontinues a product that they guaranteed they could provide in your contract, it's definitely okay to look elsewhere.
Regardless of your reason for ending a wedding vendor contract, it's essential that you go about the process in the right way. It's an extremely delicate situation for both parties, so you'll want to handle it tactfully. Use your best judgement when navigating your situation, but we've outlined some basic guidelines below:
Act ASAP
Begin the process of ending your contract as soon as you know you want to. The closer you get to your wedding the harder it'll be for everyone. Your vendor will be turning away other business opportunities on your wedding date in the meantime, so you'll want to let them know as soon as possible.
Check your contract
You should actually do this before you ever sign your contract! Always check the fine print prior to signing so that you know how the vendor handles relationship terminations. There should be a clause about breaking the contract that will lay out what your options are based on how far out your wedding is, how much you've paid, etc. You'll want to fully understand what breaking your contract is going to cost you so that you can be sure it's the route you want to take.
Be kind
Even if you're ending your relationship with a vendor on bad terms, you'll want to do your best to leave on a good note. Terminating a contract is a pain for you, but it's also a loss of business for the vendor, so try to handle the situation delicately. This will also put you in a better position to get your deposit back if you've put any money down.
Get everything in writing
Keeping everything crystal clear and written down is essential in making sure everyone is on the same page and neither party tries to backtrack on what's been agreed upon.
At the end of the day, the best route is obviously to avoid the situation entirely. In order to set yourself up for success when picking your vendors make sure you're doing your research before signing a contract. Make sure you've read reviews and are sure that the vendor has left couples satisfied with their work in the past. It's also important that you have a good idea of what they'll be providing. Check out sample recordings for bands, previous galleries for photographers, taste tests for caterers, and previous bouquet images for florists.
Additionally, if you have any absolute deal breakers make sure you ask about them ahead of time. This way you aren't stuck in a contract that doesn't include something you absolutely must have.
The goal is to never be in this position, but if you ever need to break up with a vendor we hope this will help you navigate the situation.