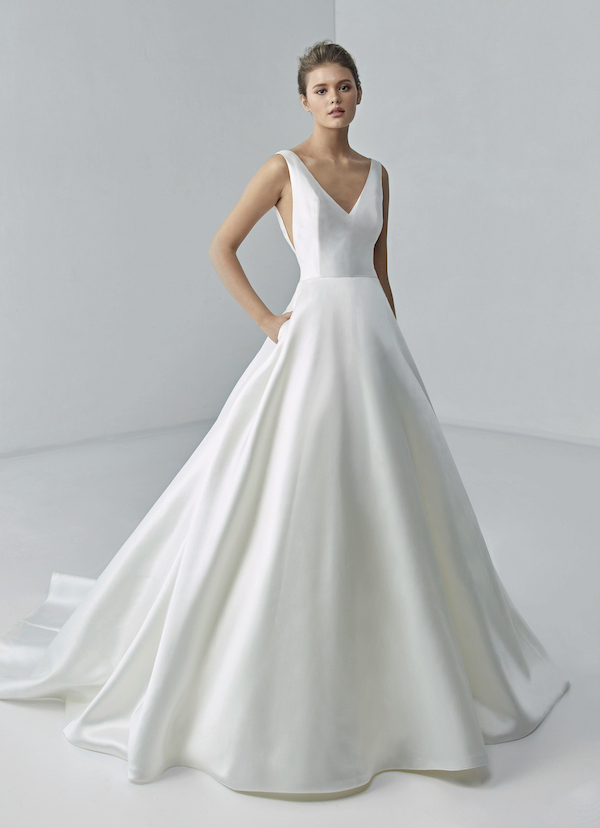 Étoile
Starting at $1,800
Romantic, Accessible, and Art Inspired.
Inspired by the harmony and balance of Neoclassical art and architecture, Étoile uses modern silhouettes and timeless fabrics to accentuate the figure, flattering all body shapes. Designers Chris and Mark Russel draw their inspiration from Paris's history or decorative arts ensuring a classic and romantic bridal look.
Our current favorite wedding dresses from
Étoile
Our favorite gowns from the Etoile collection feature playful modern silhouettes, flattering structured bodices, and whimsical romantic lace and tulle. These gowns have a contemporary fairytale feel, while remaining timelessly chic.
About
Étoile
Chris and Mark Russell have joined forces as the new Artistic Directors of Enzoani's Etoile collection. The designers frequent Paris each year to pull inspiration from the city's modern fashion trends, resulting in a wedding gown collection with a perfect balance of couture-like structure and classic romance.
Étoile Wedding Dress Style
Meeting at the crossroads of jaw-dropping and whimsical, the Etoile collection boasts the perfect blend of contemporary, avant garde, and fairytale designs. Brides will be drawn in by the structured bodices and feminine touches on these modern wedding dress silhouettes, wedding dresses with trains, wedding dresses with mermaid lace, wedding dresses with short sleeves and wedding dresses with long sleeves. Perfect for the bold, creative, stylish woman, Etoile gowns are both chic and adventurous.