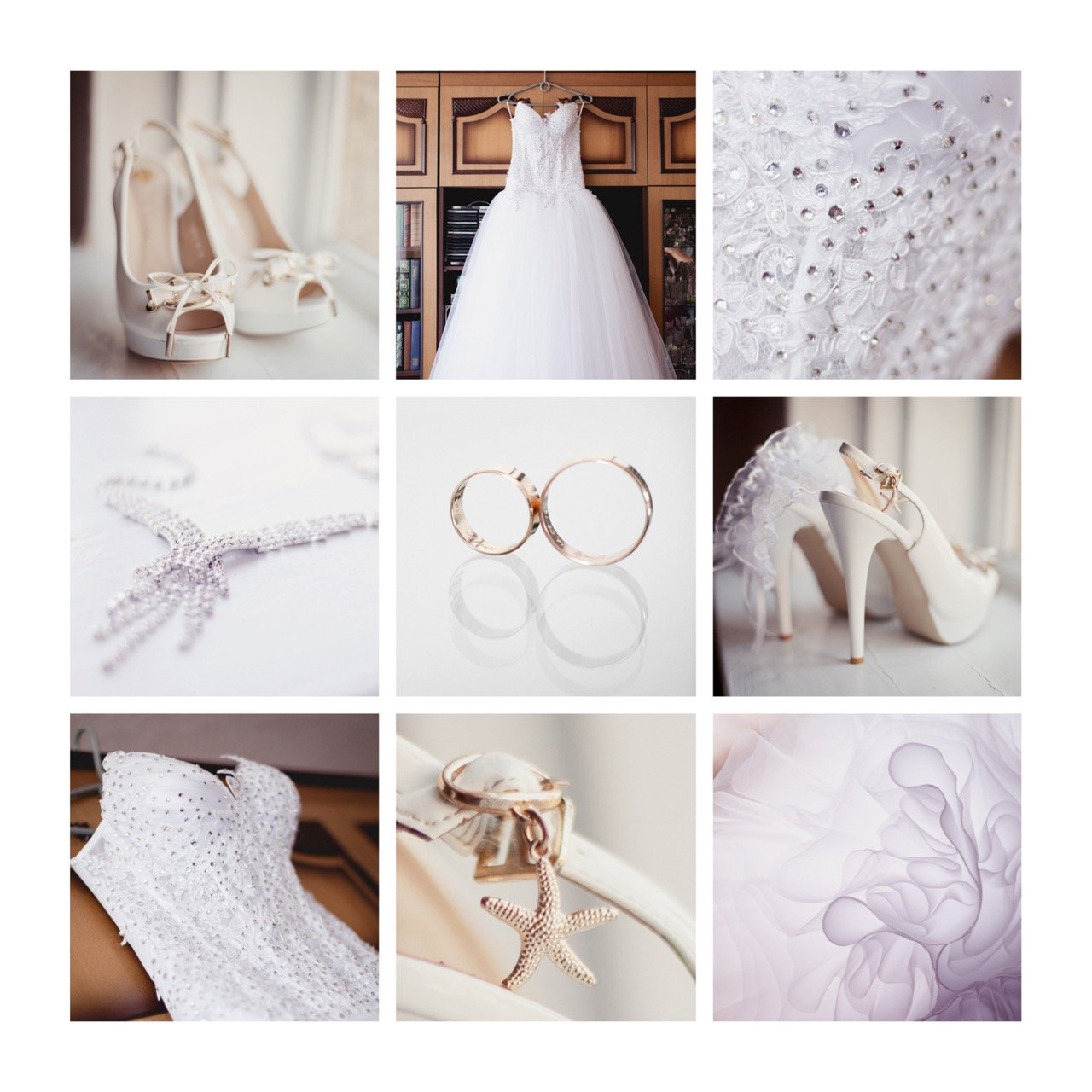 After your wedding you'll be left with hundreds of beautiful photos, so you'll need to decide how you want to store and display them! You surely spend a ton of time picking out your perfect photographer, so you'll want to choose the perfect album to showcase their work. Luckily, there is no shortage of options when it comes to wedding albums! We've put together the best options for where to get your wedding album below:
Your Photographer
One of the most standard add-ons that photographers offer is the option to include a wedding album! Typically, your photographer has their own album vendor and they'll put together a beautiful album for you with the pictures they've taken.
Pros: This is sure to be a high-quality wedding album. Your photographer will have lots of experience plus a trusted vendor, so you'll end up with a beautiful album made by someone you're familiar with.
Cons: These albums can be quite pricey. Additionally, they're typically not as customizable since your photographer is the one making them.
Artifact Uprising
This website offers customizable photo books, prints, frames, and more. They have both hardcover and layflat options. Their average wedding album starting price ranges from $69 - $289.
Pros: High quality, modern, and customizable. They even have photo albums specifically made to be used as guest books!
Cons: You must choose from pre-made layouts and their paper options are limited.
Shutterfly
Most people are familiar with Shutterfly since their non-wedding services are so popular. You can choose from a traditional flush mount album, a premium photobook, or a standard hardcover book. Their average wedding album starting price ranges from $40 - $550.
Pros: You have the option of designing your own layout or sending your images to a designer and getting a custom layout made for you. Although they have pricier options as well, using Shutterfly can be cost-effective, especially with their constant sales.
Cons: Shutterfly can have longer delivery times than other wedding album options. Additionally, their non-premium products tend to be lower quality than other wedding album retailers.
Milk Book Photos
Milk Book specializes in photo books, albums, prints, and gifts. Their photo books feature flexible paper pages, while the albums are made up of stiff 1mm thick pages. Their average wedding album starting price ranges from $31 - $459.
Pros: Gorgeous classic designs and easy tools to compare different products. They have tons of paper and cover options to choose from. They also offer a digital album option for you to share images with relatives from afar.
Cons: You can't customize the layout. Most of their more traditional wedding album options can be pricey.
MixBook
MixBook features everything from wedding albums to cards, calendars, home décor, and more. Their average wedding album starting price ranges from $26 - $430.
Pros: One of the largest options on the market, this allows you to include up to 399 pages. Don't let the work of laying out that many photos deter you, they have an autofill option! They have lots of different styles and themes to choose from. They also offer albums specifically made to be used as guest books. Additionally, every feature is customizable so you can just pay for the features you really care about for a more cost-effective option.
Cons: This site isn't specifically targeted towards wedding albums, so high quality cover options are more limited than other sites.
We suggest that our brides think about what features are most important to them (design, looks, photo quantity, etc.) and choose the site that checks the most boxes and is within budget.