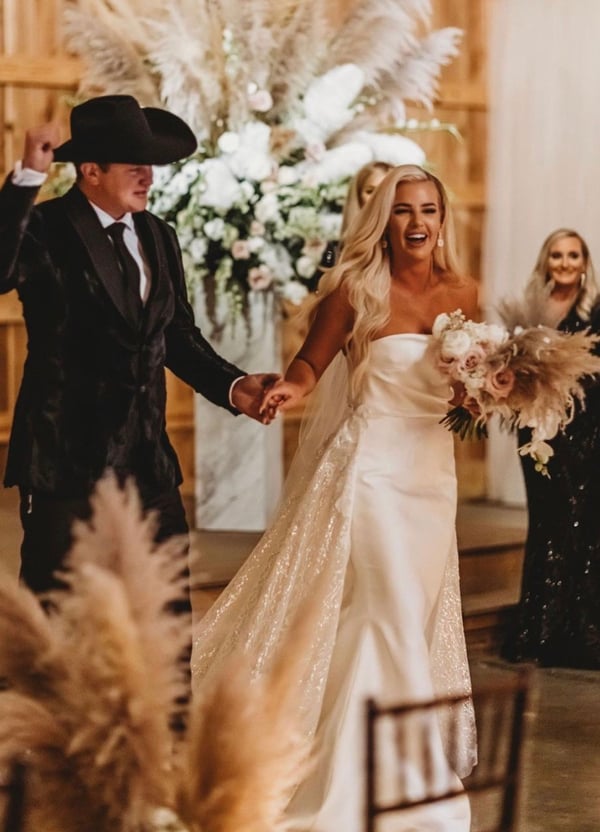 Not all brides walk into their bridal appointments knowing exactly what they want! Additionally, many brides who think they know what they want end up changing their mind later! It's super common for women to come into the shop ready to try anything and everything our stylists pick for them. It's also just as common for brides to be dead set on a gown style, only to end up with something totally different. If you're a bride who knows what you want, we can bring any bridal vision you have to life! Luckily, even if you have no idea what you want, we can still find (or make!) your perfect wedding dress.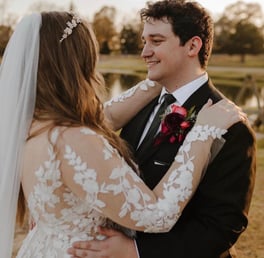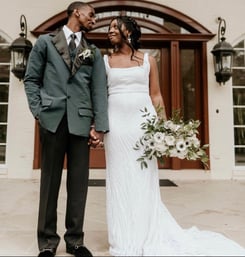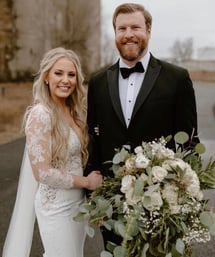 Recently at Adorn, we had a bride come in with a general idea of what she wanted her wedding dress to look like. She was drawn towards textured, sparkly, lace gowns since they most closely matched her day to day style. As many brides do, she ended up with the complete opposite. After walking into the salon to get a bling-covered detailed gown, she ended up leaving with a totally clean and minimalist wedding dress. The simply chic design of her chosen wedding dress was completely different from her usual style, but it was still totally "her".

Wondering how she ended up falling in love with something completely unexpected? Helping brides refine their vision is part of our job! We helped her find her dream gown by having her try on a variety of styles, despite the fact that they didn't all match her initial preferences. Eventually she fell in love with the base of one dress, and the overskirt of another one…so we combined them! That's right, if you can dream it we can work with the designers and seamstresses to bring your vision to life. Our stylists go above and beyond to make sure that every Adorn bride has the dress of her dreams, even if they have to think a little of out of the box to make it happen!

Customizations are much more common than people expect, with roughly 1 out of every 5 of our brides requesting some sort of design alteration. Customizations can entail anything from adding sleeves, to changing the color of the gown, to combining to completely different dresses. Creating a custom gown doesn't have to break the bank. Making a small change like adding straps or adjusting the neckline can be a super cost-effective way to end up with a unique one-of-a-kind gown.

If you're not set on a specific gown, but you know that you want to customize a dress, we can make that happen! Our advice is to start by finding the base of a gown that you love. From there, the stylists can tweak design elements on the dress until you find the customization that is going to be just right for you. We suggest trying on a large variety of dress styles, because you never know what you may end up falling in love with! Test out a bunch of different styles throughout your appointment and see what you end up being drawn towards. Customizing your wedding dress is a super fun way for you to be creative with your bridal look. Have fun with it!

Ready to come in and find your dream dress? Make an appointment today.