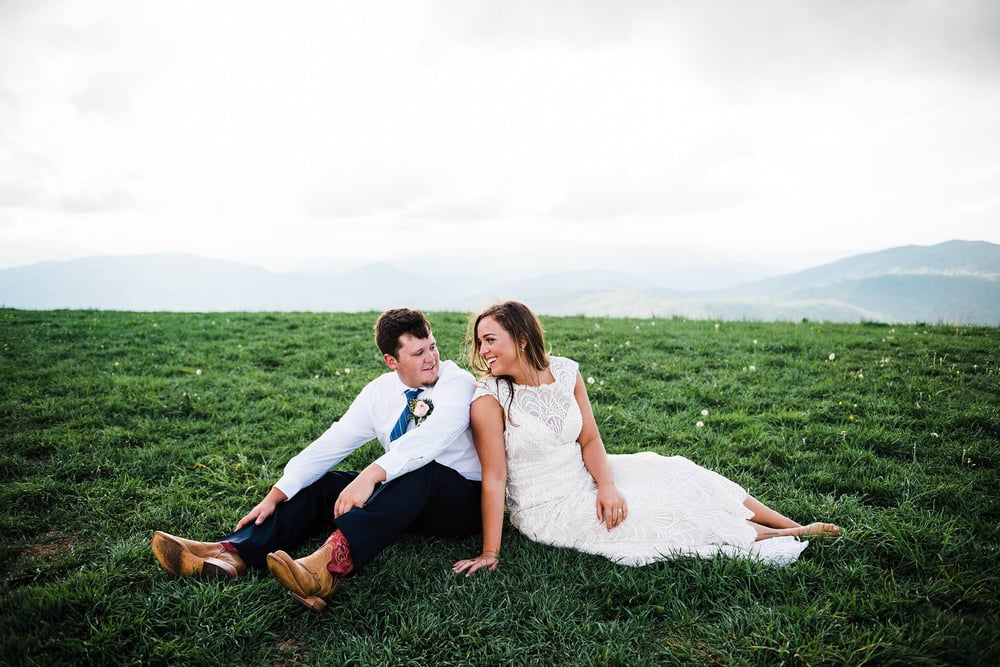 Sydney + Wes
May 10, 2019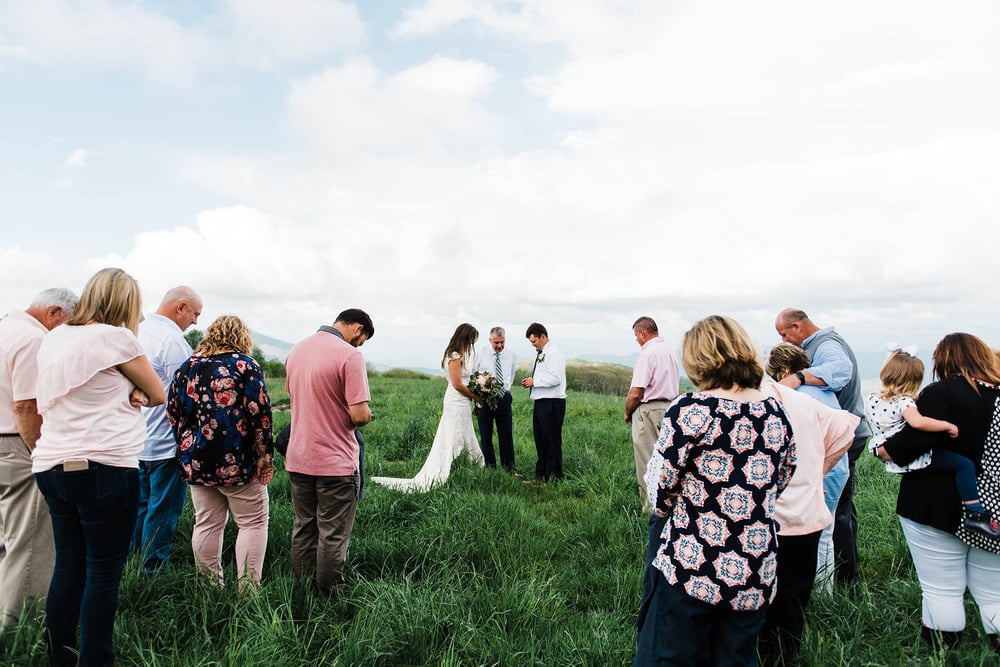 Intimately gathered together on a beautiful hillside, Sydney and Wes celebrated their marriage ceremony surrounded by the most important people in their lives: their families.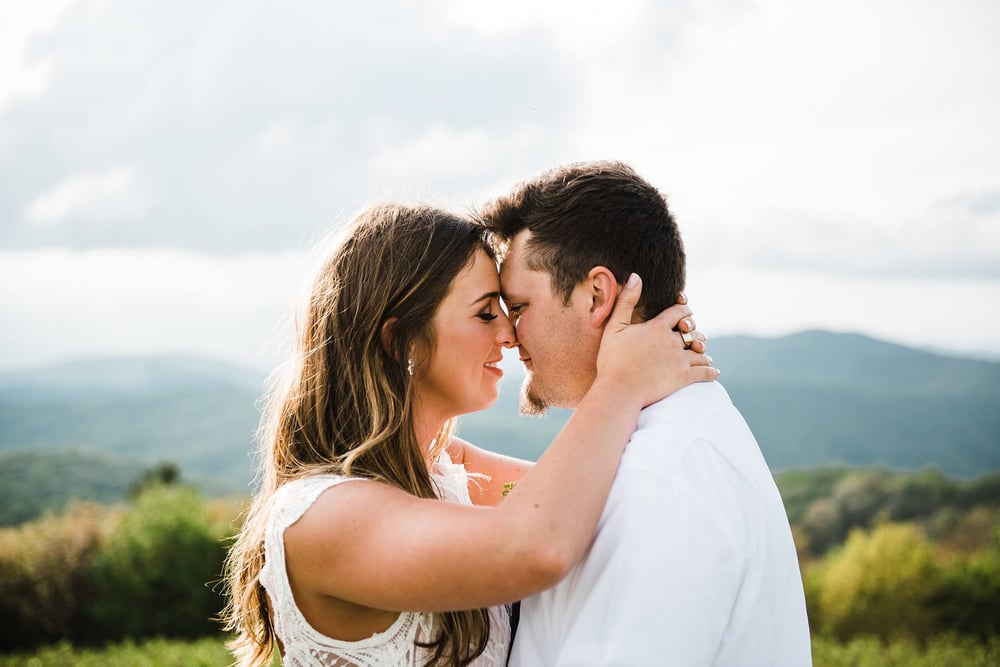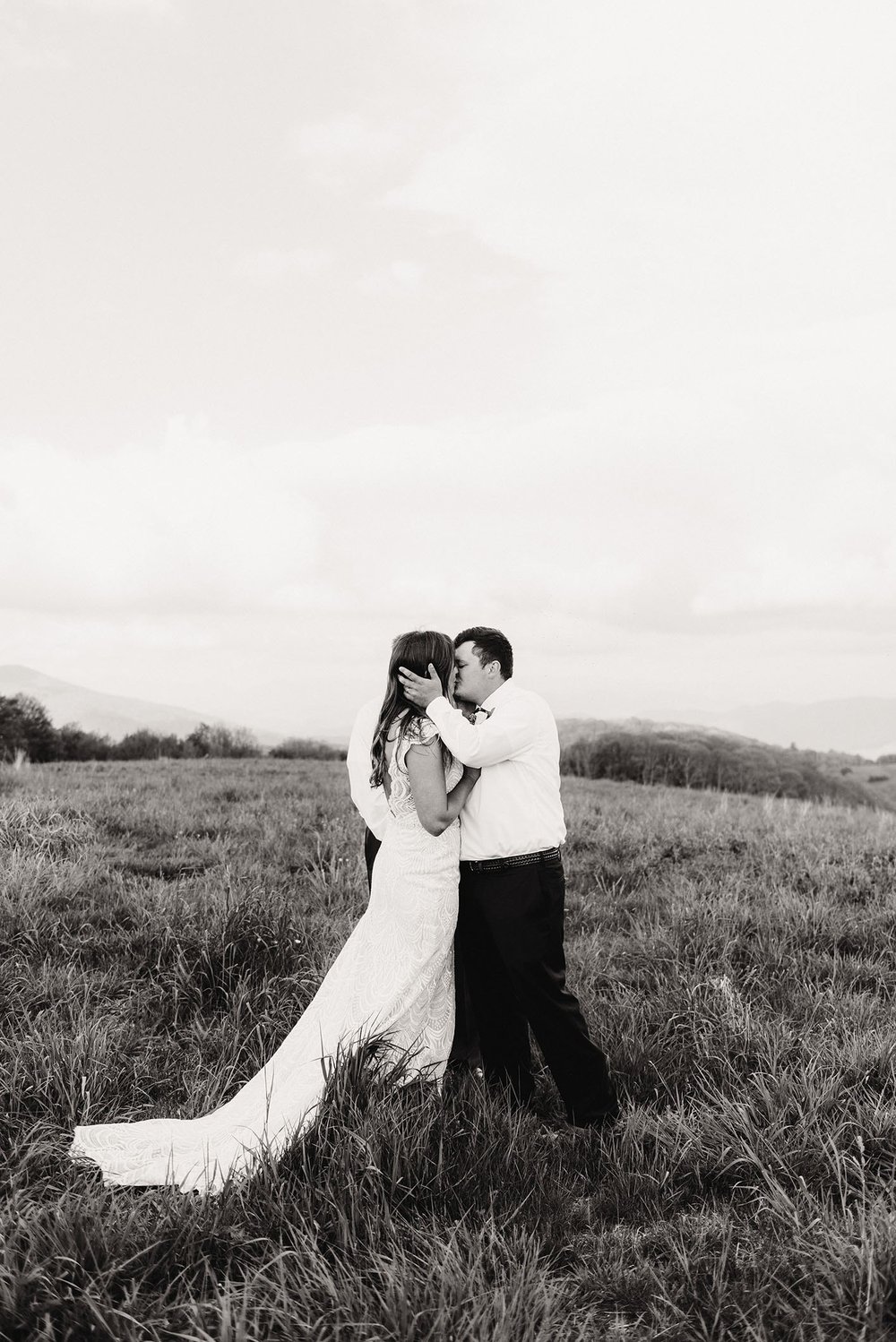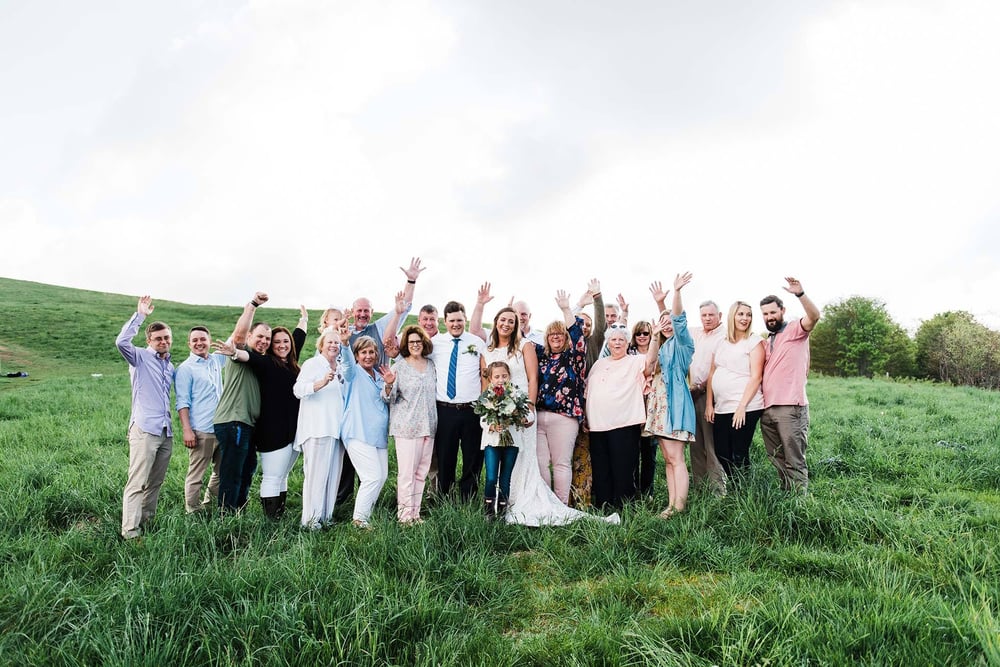 What was your favorite part of planning your wedding?
My favorite part of planning was how little I actually did. We decided to elope in the mountains surrounded by our loved ones! It was unique yet so special because we were able to focus on our special day and each other instead of the stress of the little things.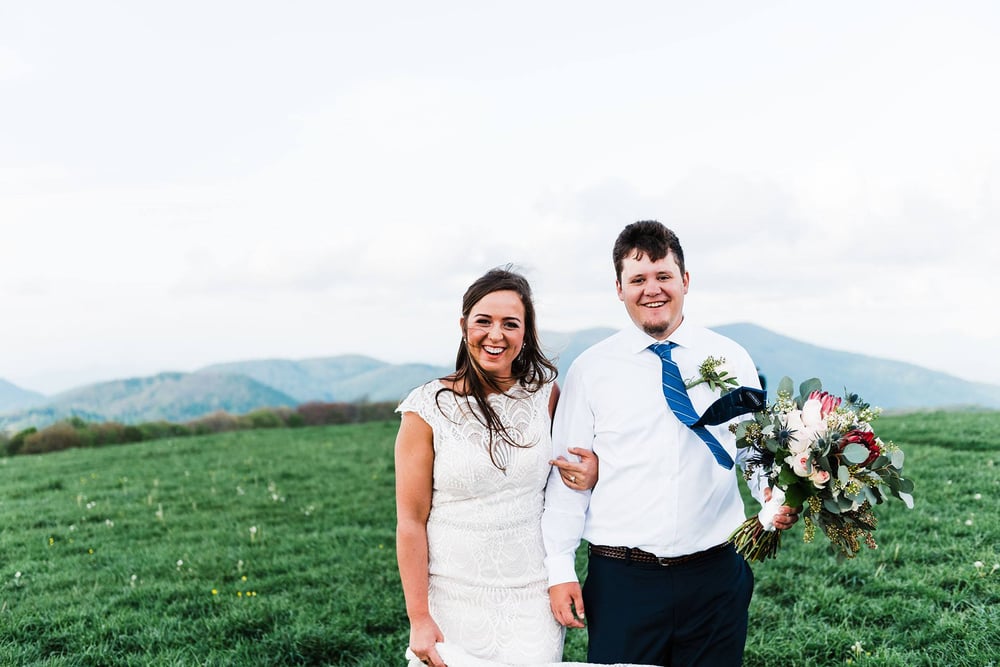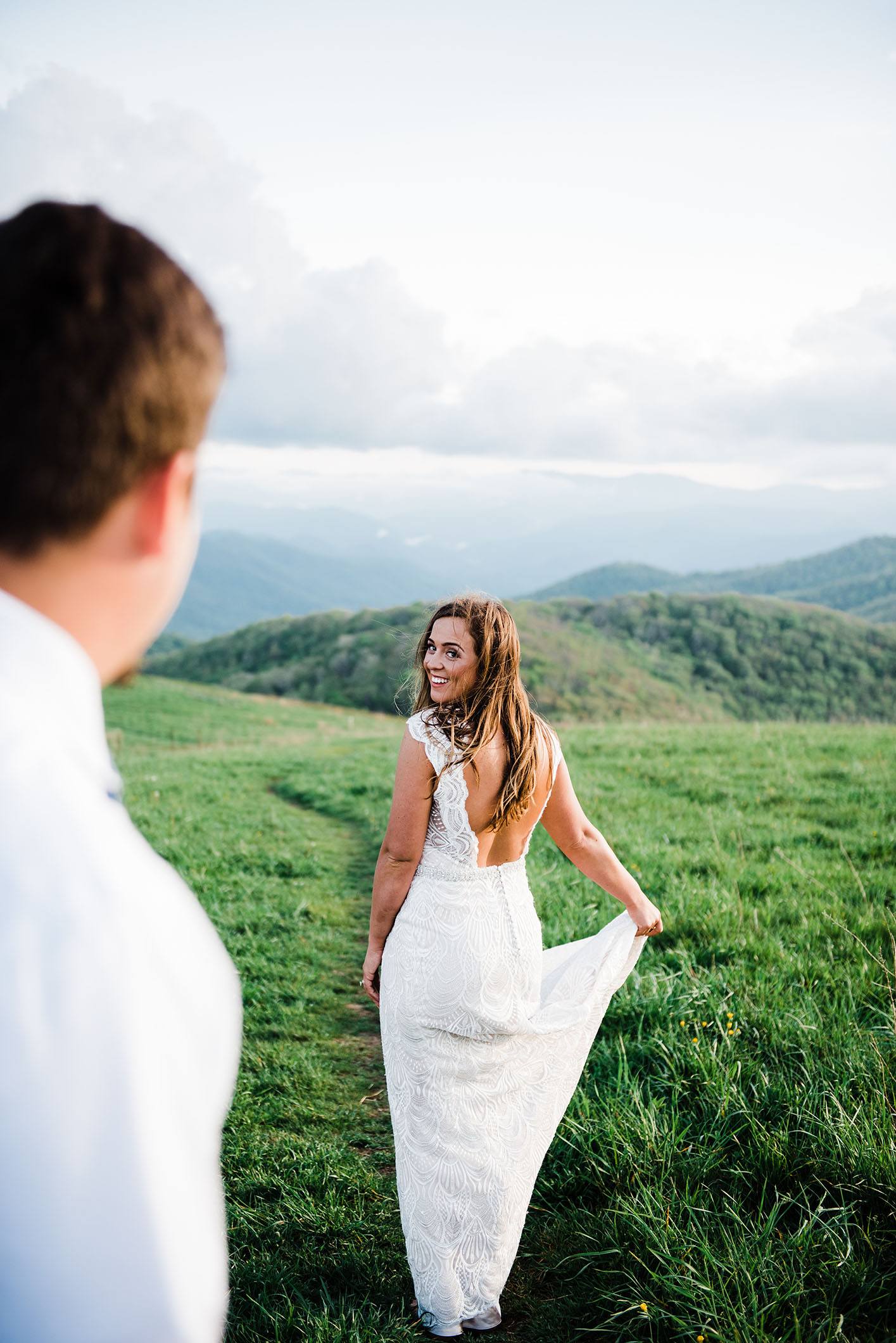 How did you make your wedding unique?
[Eloping] in the mountains with our immediate family surrounding us. It was an intimate moment for my new husband and I to be there with those that love us most. We stayed in the mountains that night and spent the next morning driving home to get ready for our reception to celebrate with our family. (It was also another excuse to get to wear my dress a second time!— I like to think I'm one of the few brides to get double wear for my dress in one wedding ha ha)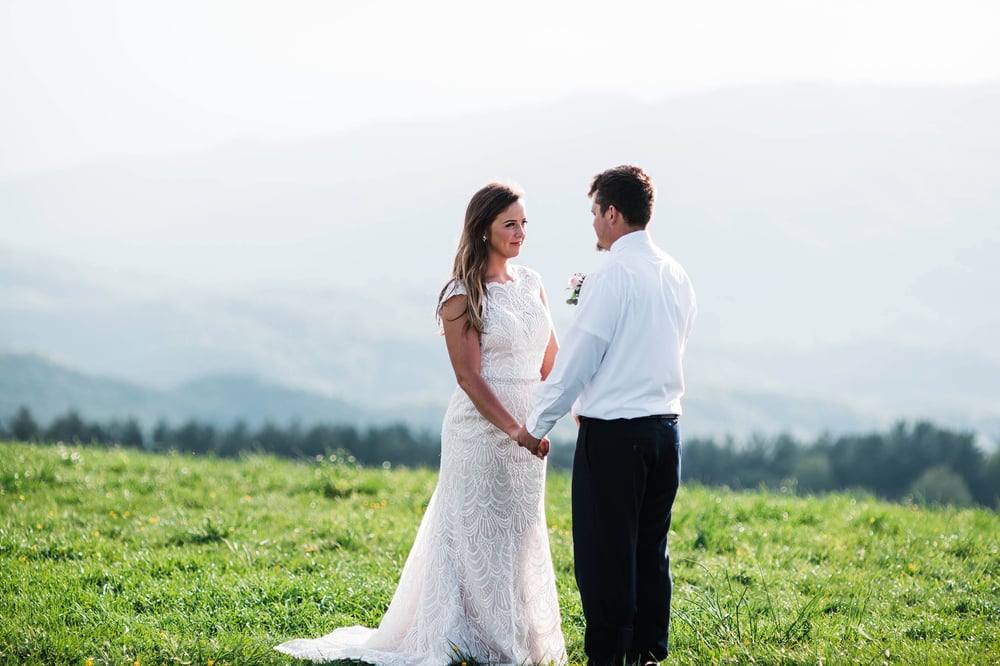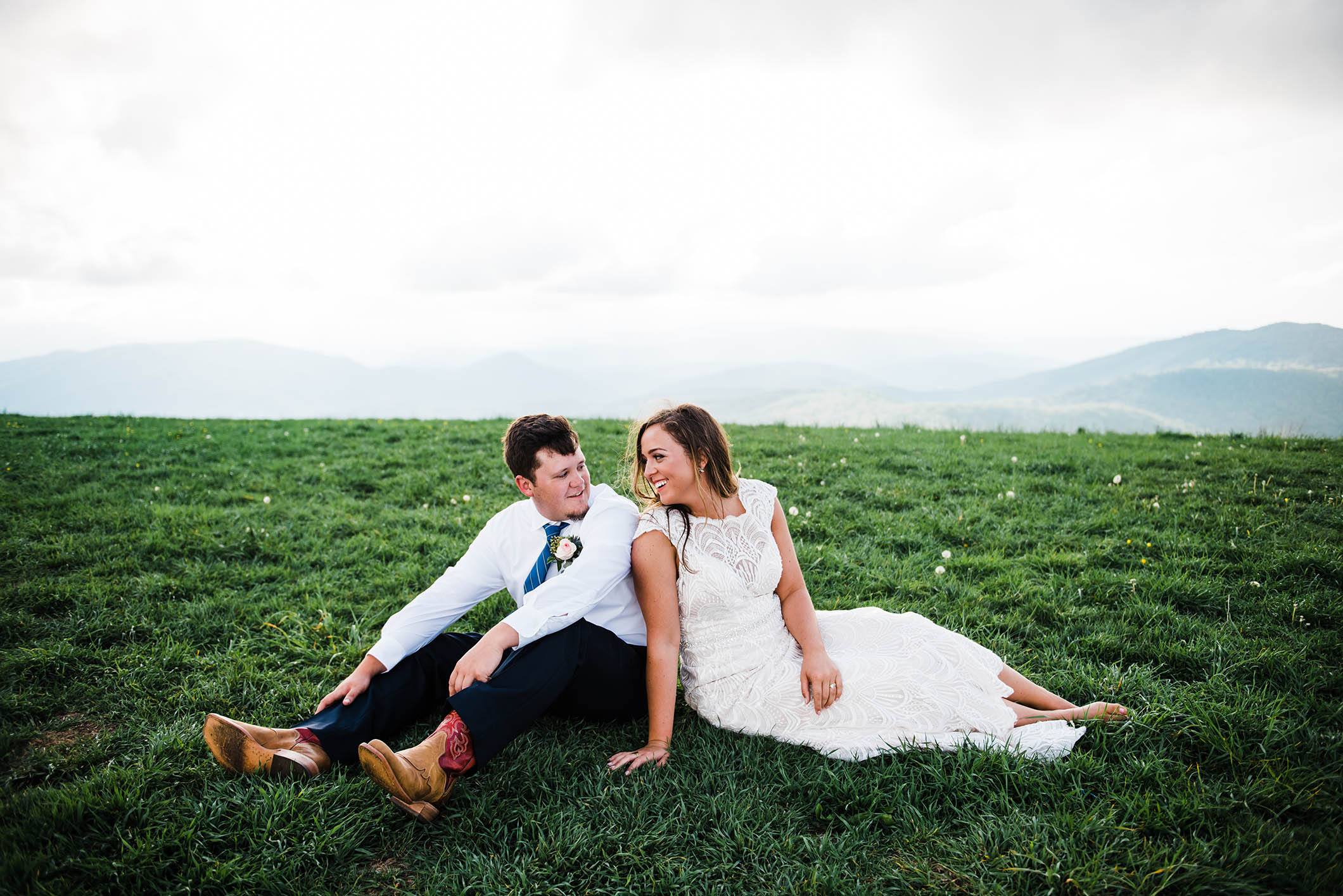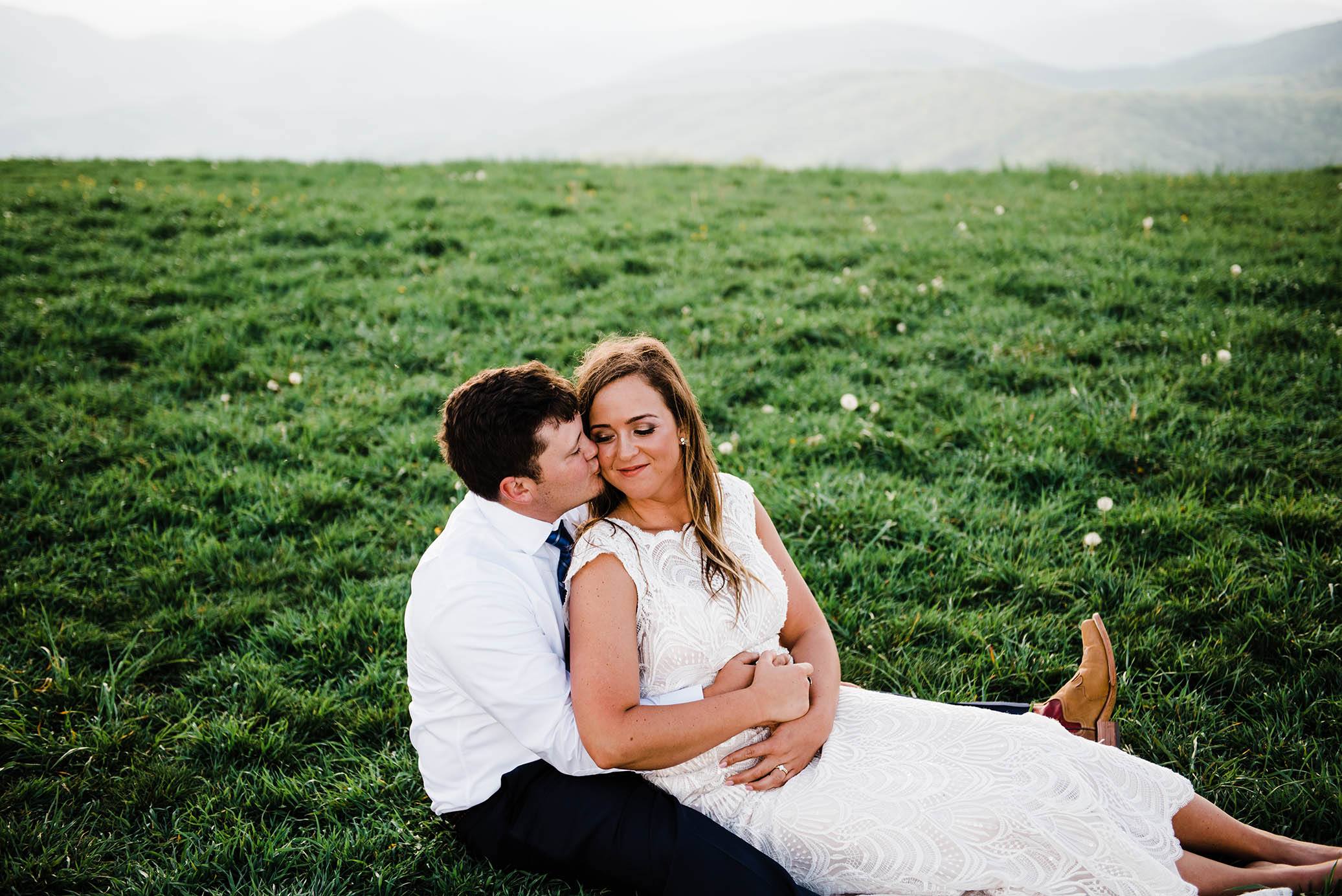 What did you love most about your wedding dress?
My favorite thing about my dress was the detail and the fit. It was completely unexpected but exactly what I wanted. I felt comfortable and beautiful, like it was made just for me.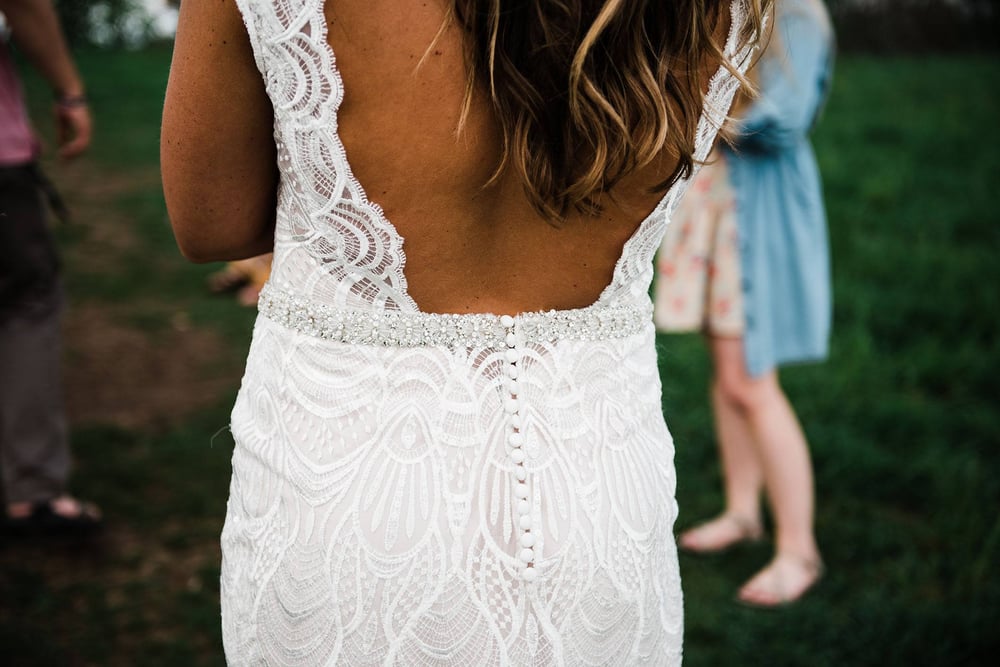 What surprised you about shopping for your dress?
Posh was the first place that I went to shop for dresses and honestly I did not think that I would find my dress so quickly. I only tried on a total of 5 dresses and the last one was the one I bought. The associate completely understood what I was looking for and helped bring my vision to life.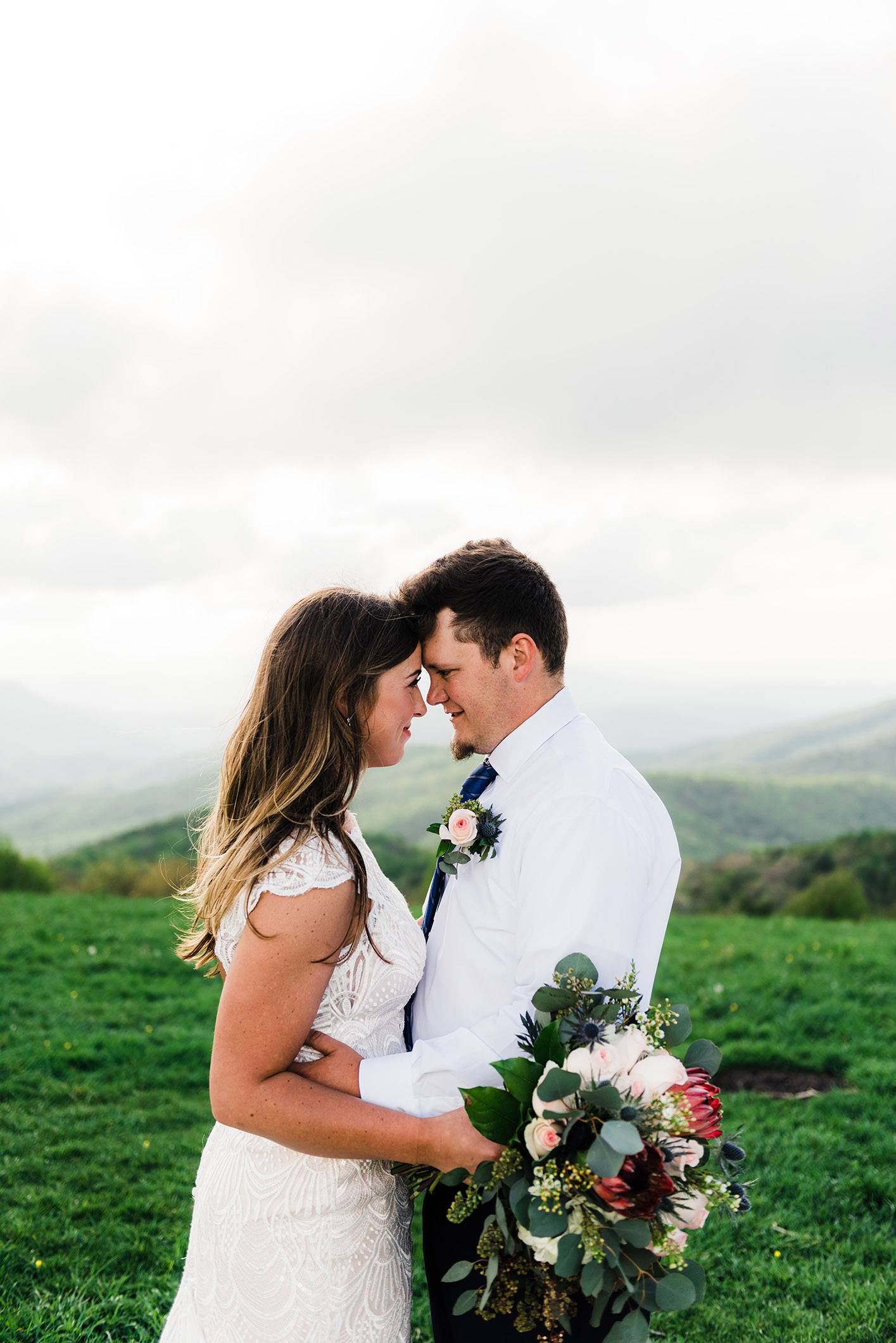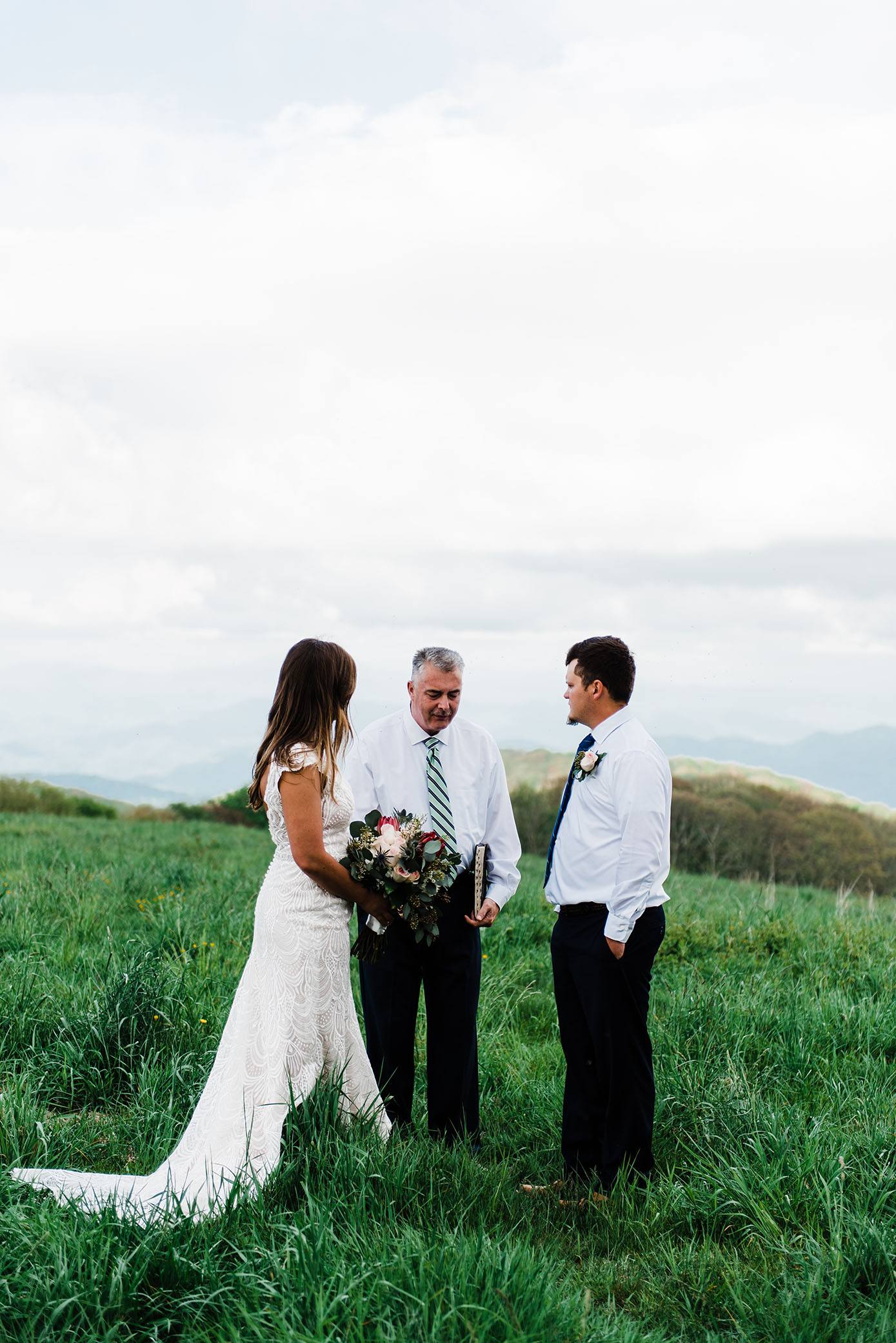 What advice do you have for brides just starting to plan their own wedding?
Do what makes you happy. Period. It can be a stressful time already trying to plan. When you also add the pressure of pleasing those around you it can be overwhelming. Do what is comfortable for you and your soon to be husband. This day is meant to be the starting point to your forever together, therefore it should be nothing less than what YOU want. It's your day, take it to focus on you and the rest will fall into place.

What's next for you and your family?
This year has been big for us. We've bought a house, gained a new niece, traveled, and only more to come. We want to spend the next few years to spend time together, continue to travel, spend time with family, and see what else is in store!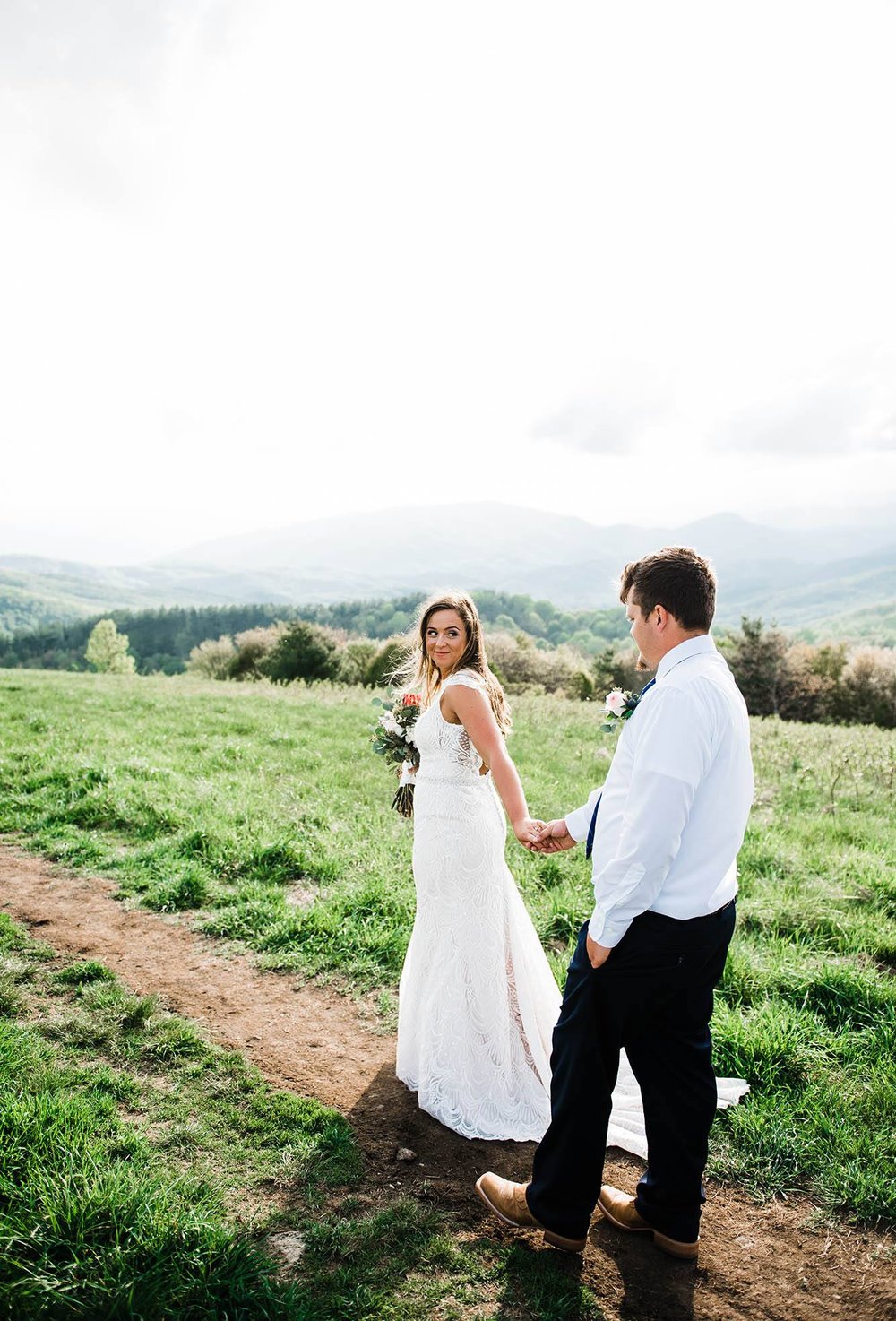 Dress: Allure Bridal | Photographer: JoyWildFlowerPhotos