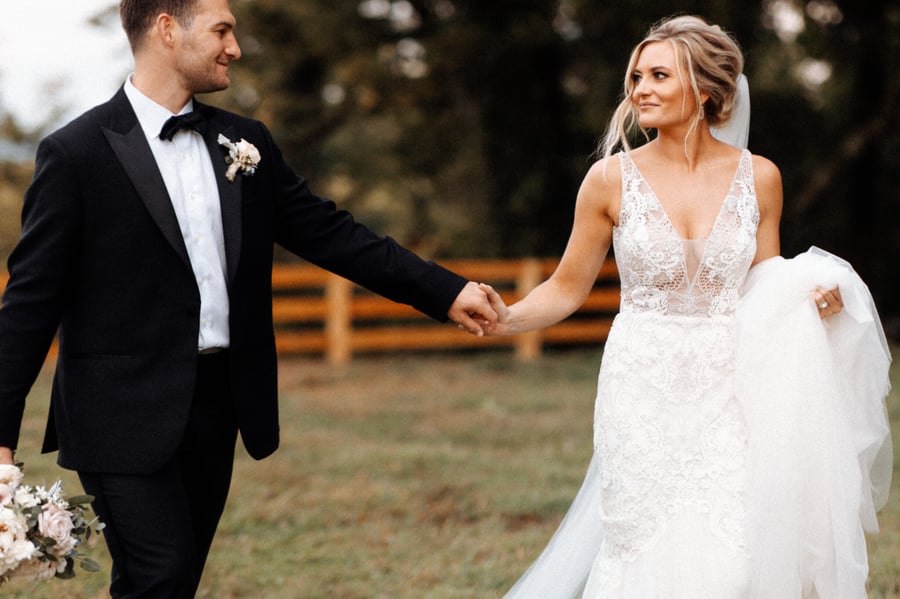 Kaitlyn + Isaac
Cranford Hollow

August 21, 2020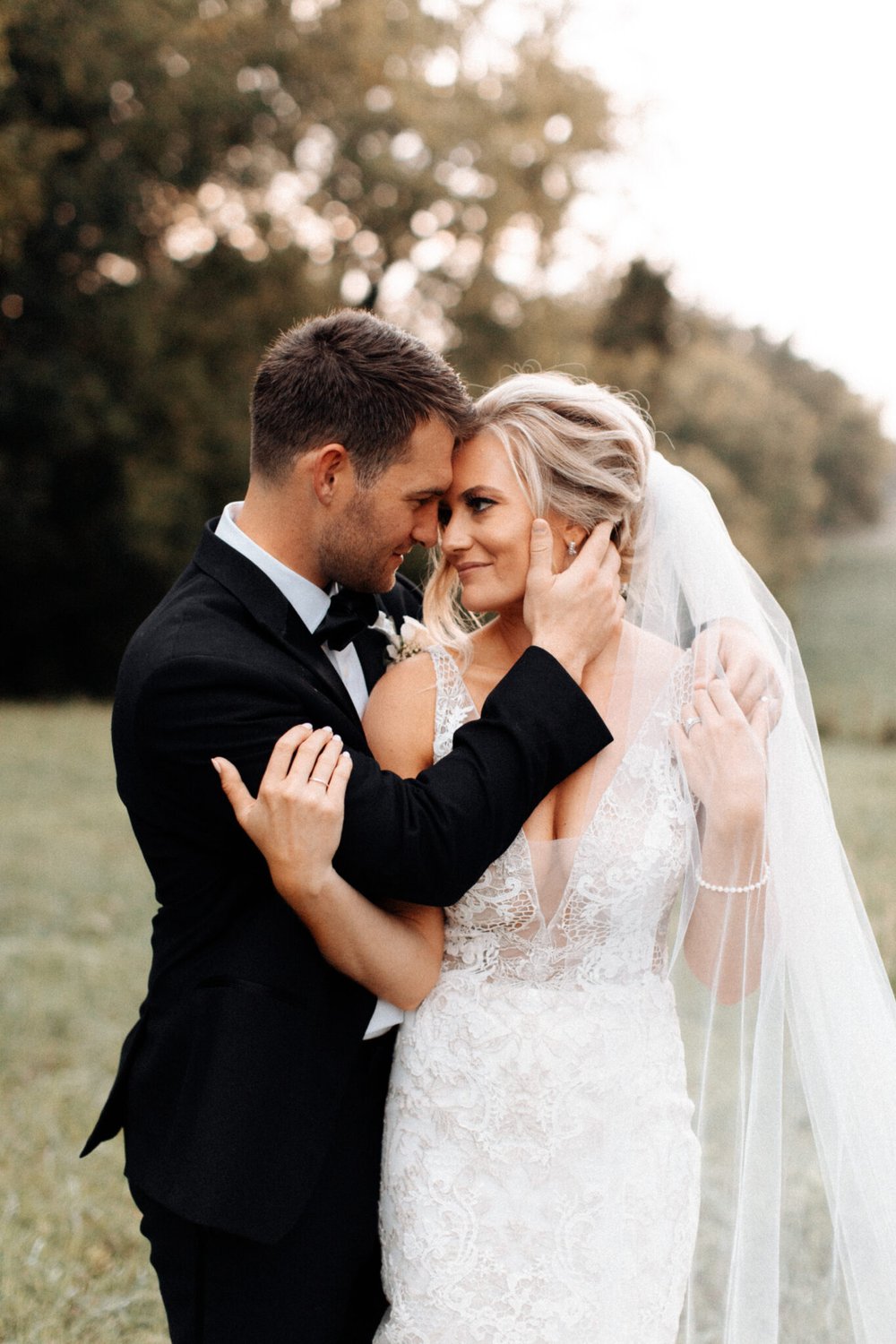 The beautiful couple, Kaitlyn and Isaac, tied the knot on a stunning late summer day in Tennessee. Intimately surrounded by friends and family, they celebrated their love and life's sweetest moments. Kaitlyn wowed guests in her lace Badgley Mischka mermaid dress, a perfect choice for the vast landscapes of Cranford Hollow. Cheers to the happy pair!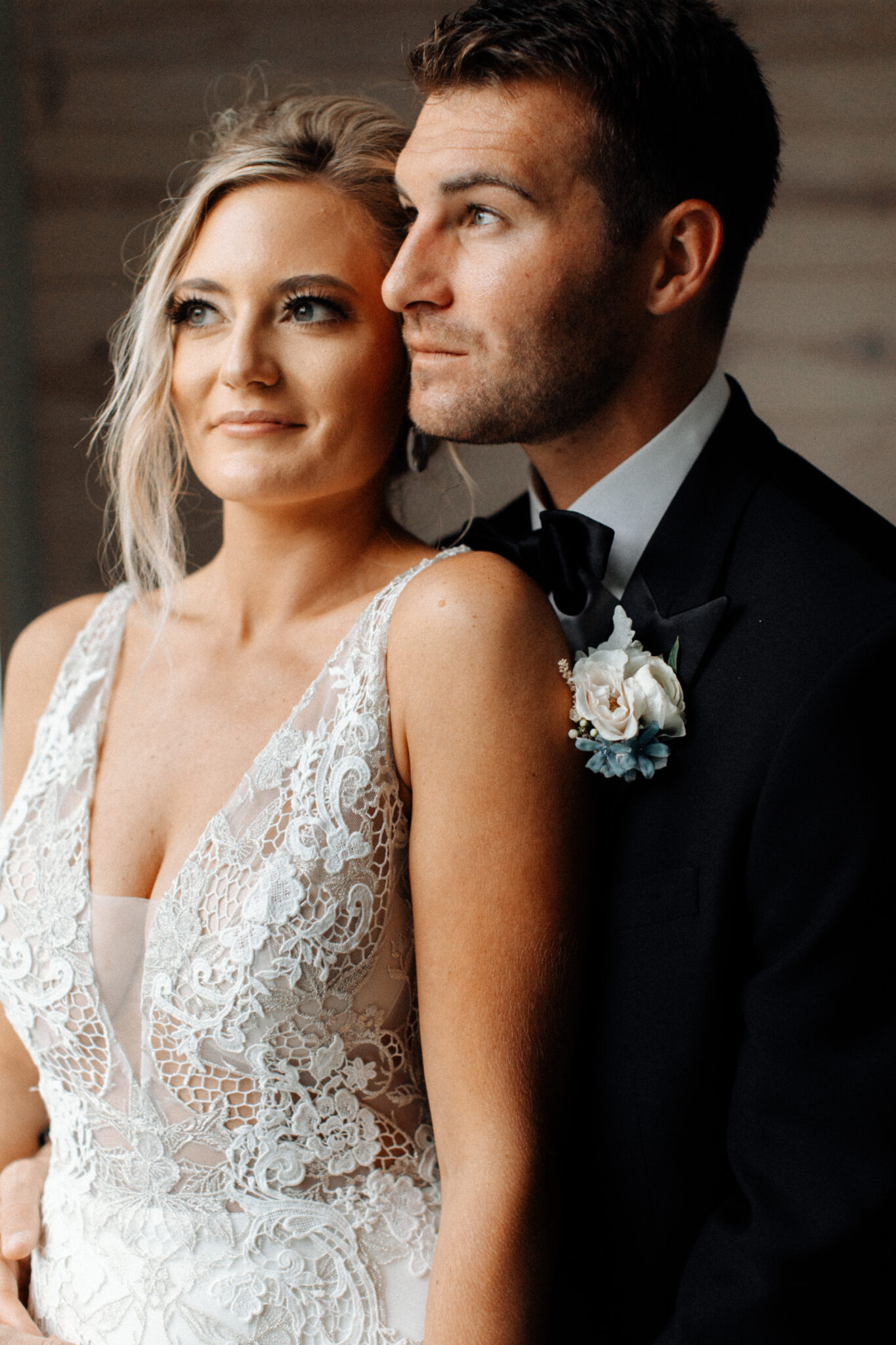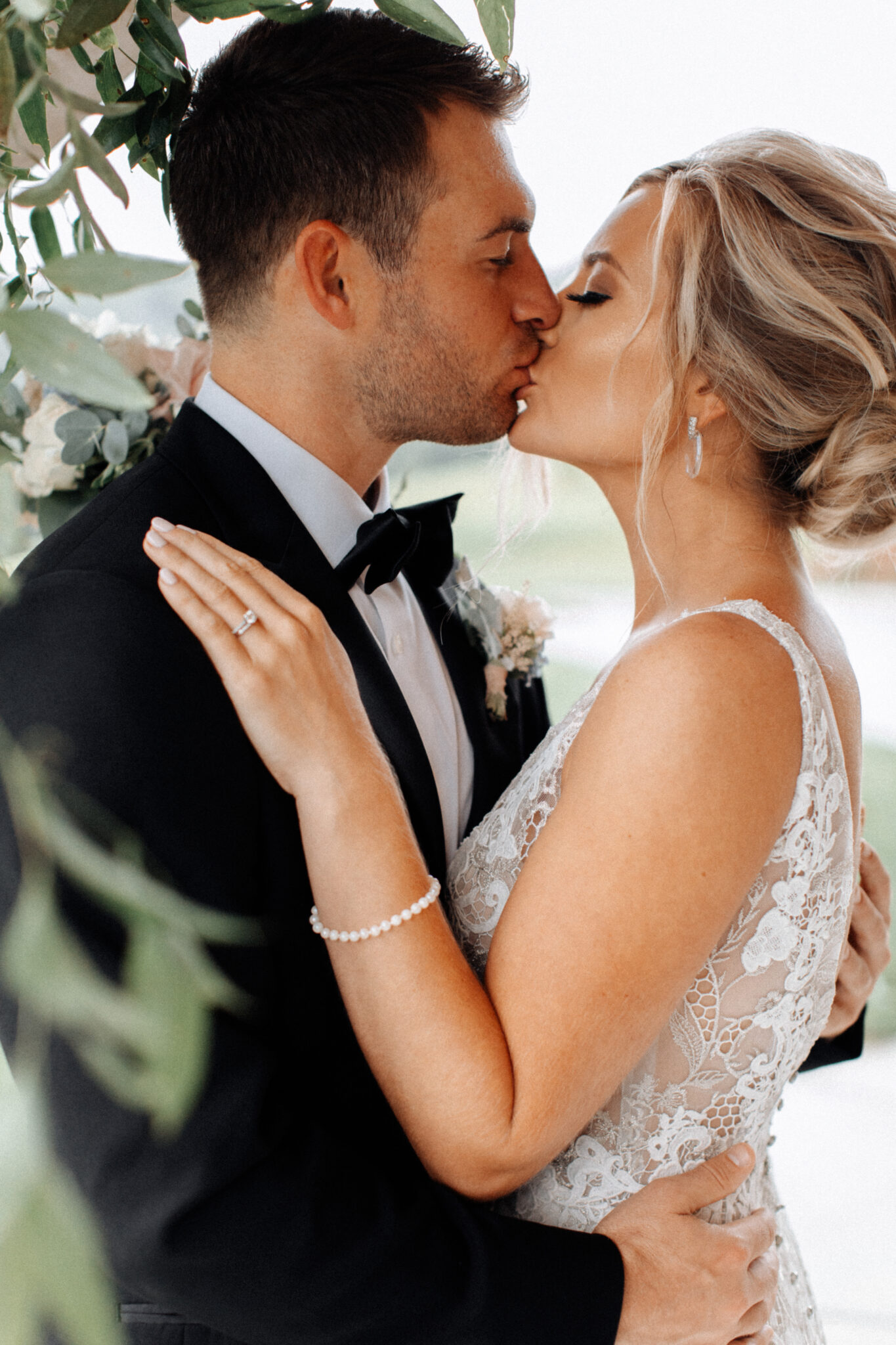 Before finding your special dress, what kept you from saying "yes"?
I knew wanted something that was beautiful, unique and girly. I enjoyed the whole process of finding my gown and trying off different styles, but I knew that when I tried on 'the one' I would get a gut feeling. For awhile it felt like I just couldn't find what I had pictured in my mind. That was until I found myself at Adorn torn between two very different dresses. Both of which I loved and felt like me. It was a hard decision but I was so happy with my choice!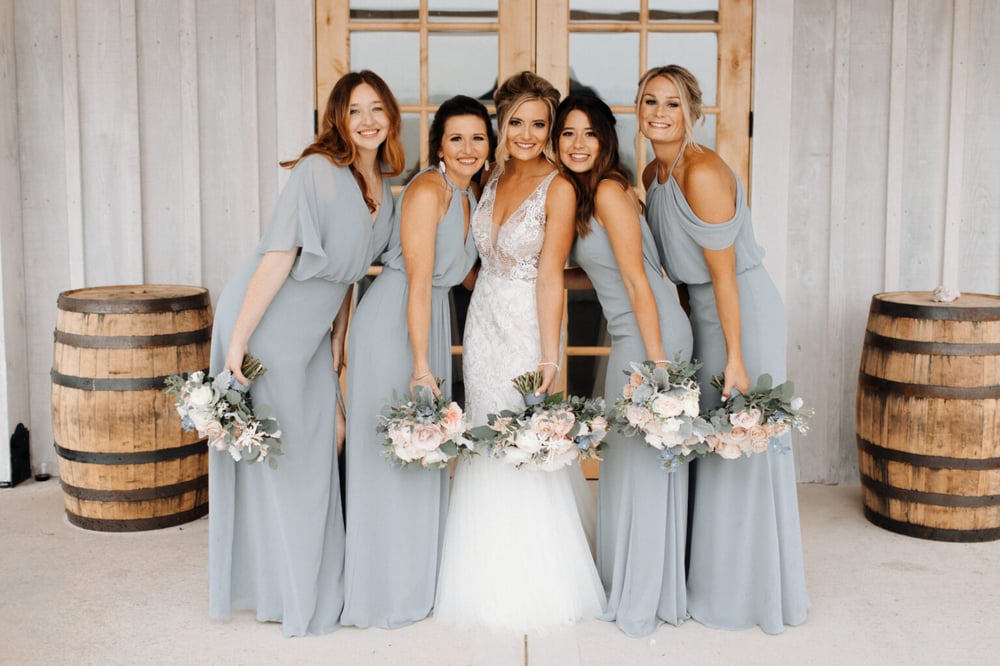 What was one of your biggest challenges finding your dress?
I was indecisive at first when trying to pick between the two gowns at Adorn. We talked through what my vision for the day was, what I felt most beautiful in and what would be comfortable. After trying them both on several times, there was a point standing in front of the mirror I just knew the Badgley gown was it!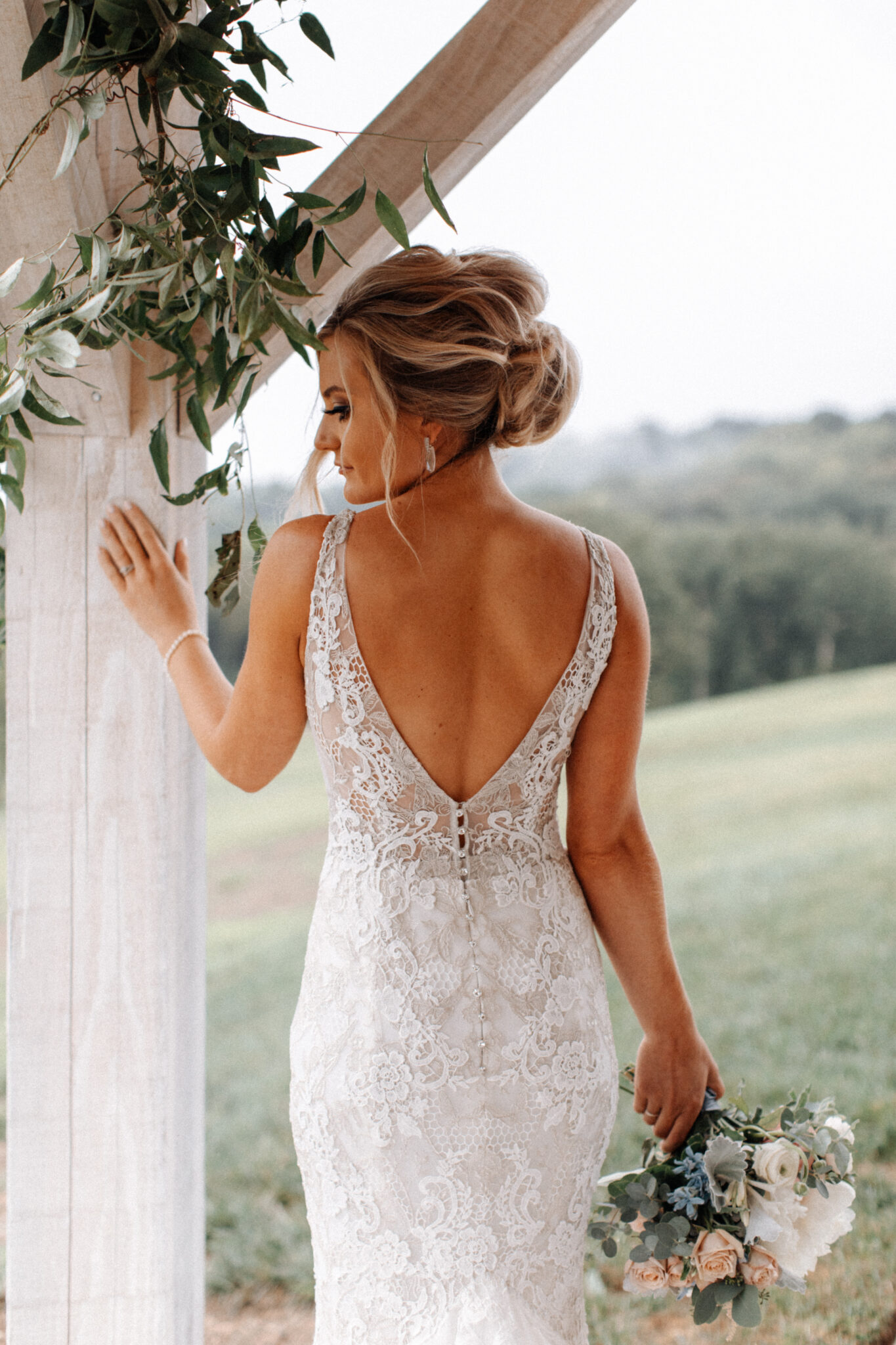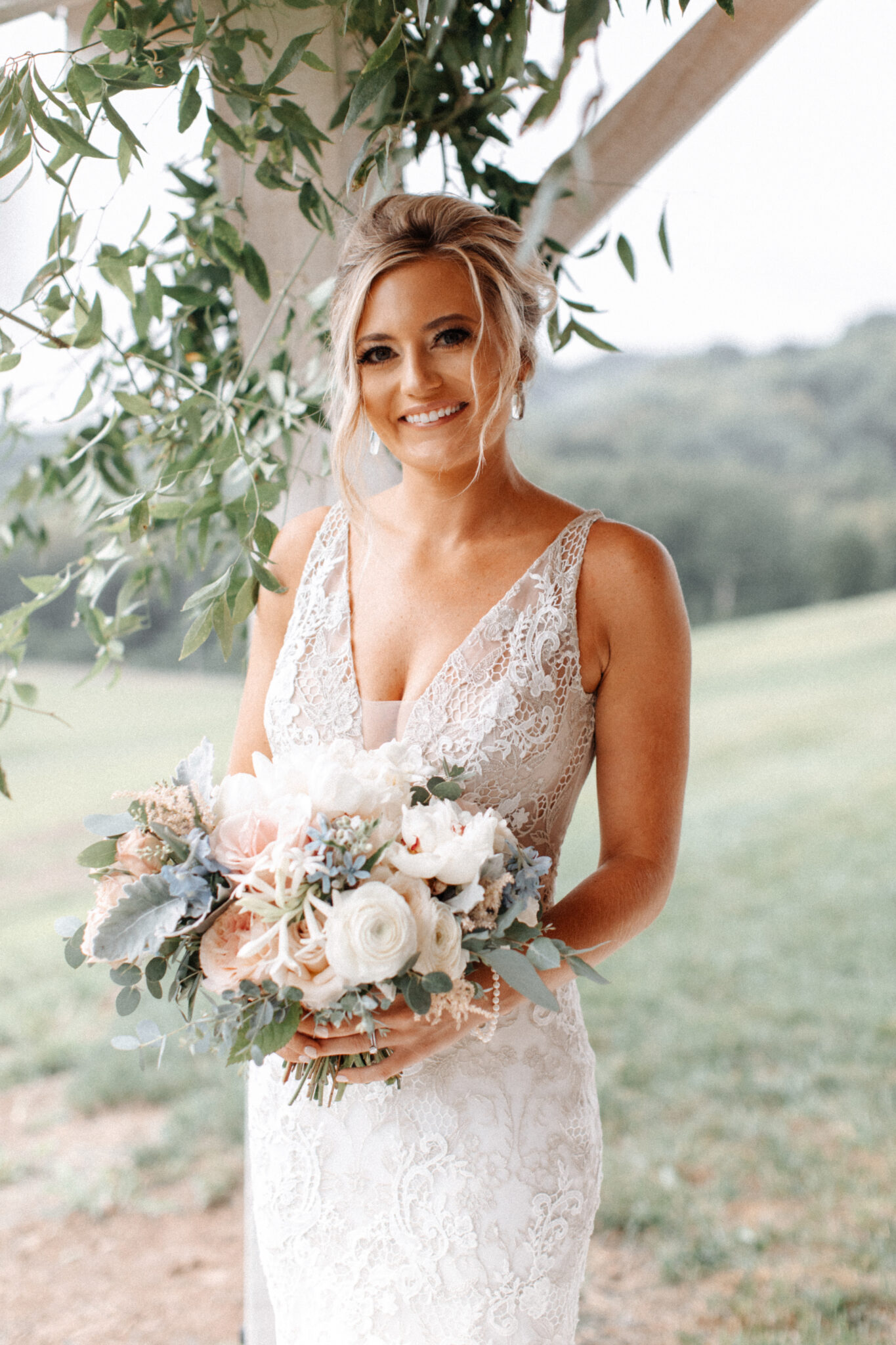 What was it like to shop at Adorn?
My stylist, Alix, and I instantly clicked. I wanted to buy a dress from Adorn just because Alix was such a gem. She made me feel like a long lost gal pal! The whole experience was personal and special. When I was trying on dresses at Adorn, we talked through how it would look to bustle, if we added a belt, etc. She quickly was able to pick up on my style and was super knowledgeable. She didn't treat me like another customer or bride, she truly made the day unforgettable.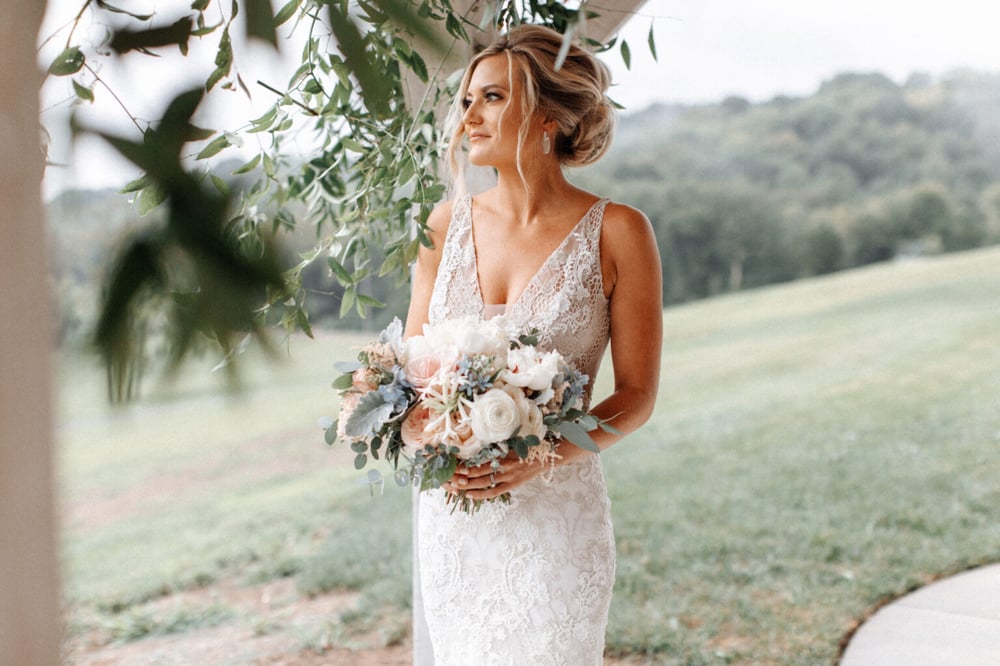 What would advice would you have for other brides who are looking for their wedding dress?
If you are unsure about a dress, take your time and talk it over with your stylist. They are the experts and will go through every thought in your head that you may be on the fence about. Don't try to make it too complicated, at the end of the day if it is 'the one' you will be excited and feel beautiful in it!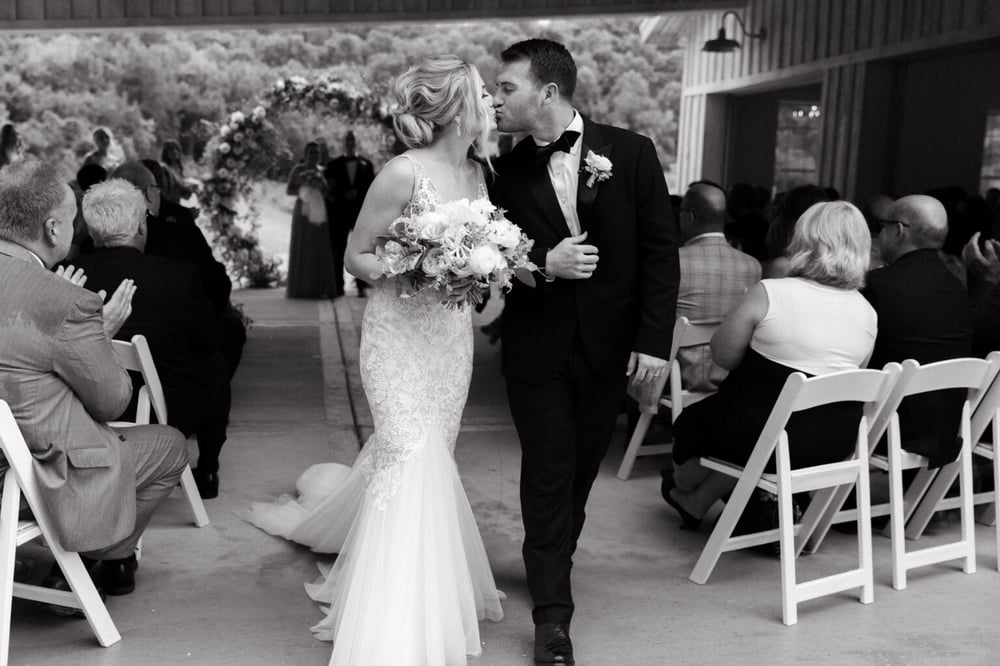 Congratulations, Kaitlyn + Isaac!
Dress:
"Coco" by Badgley Mischka
Adorn Nashville
Venue:
Cranford Hollow TN
Photography:
Swak Photography
Alterations:
Karen Hendrix Couture