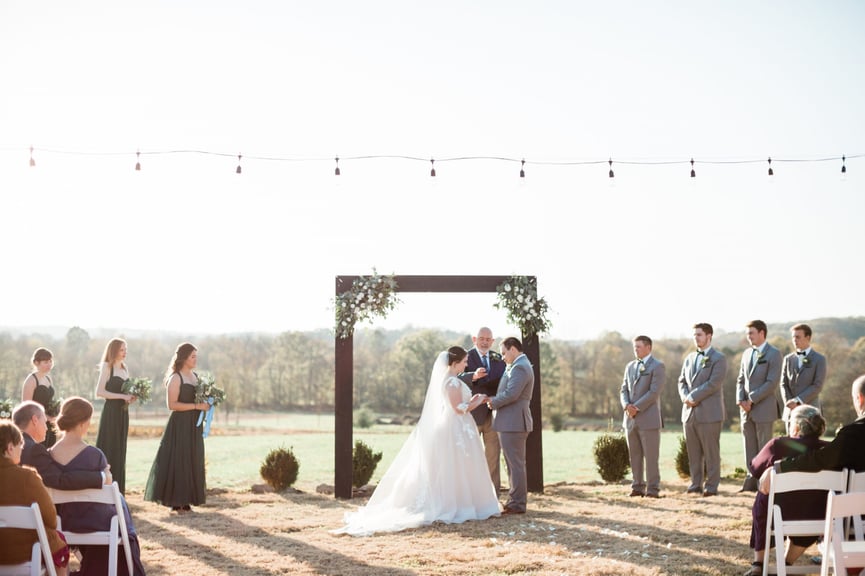 Hayley + Thomas
The Barn at Allenbrooke Farms

November 08, 2019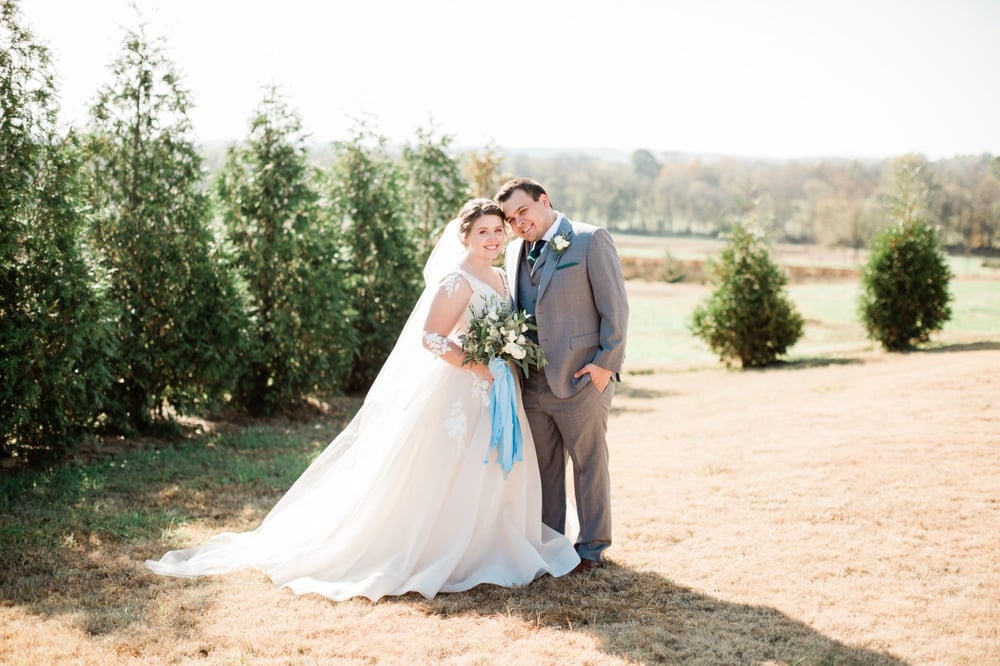 In true taste, Hayley and Thomas celebrated the beginning of a new adventure the only way they could imagine it: in love, surrounded by their friends and family, with touches of their personalities all around. Hayley's custom champagne wedding dress with delicate ivory florals complimented the rustic elegance of Allenbrooke Farms. Congratulations to the beautiful couple!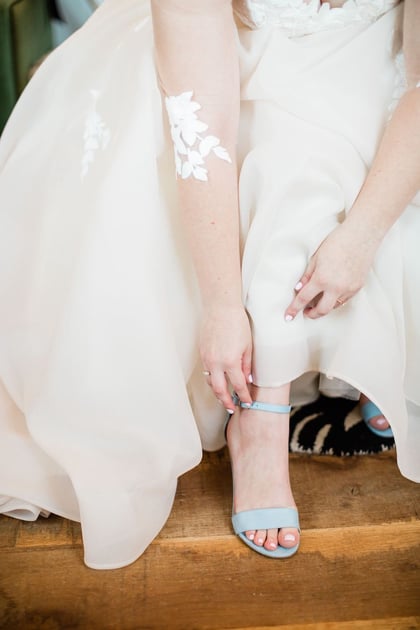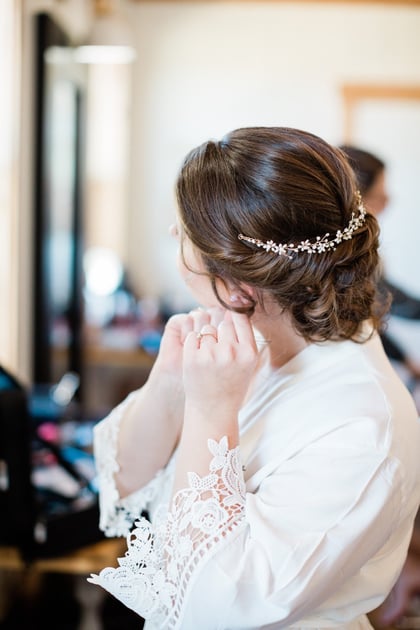 What was your favorite part about planning your wedding?
My favorite part about planning my wedding was, firstly and most importantly, being able to do it with my mom and friends. I'm so thankful and fortunate that I had my mom to help me with all of the craziness of wedding planning! The other thing I enjoyed was being able to put personal touches on the wedding details and really make the day feel like it was reflective of me and my husband.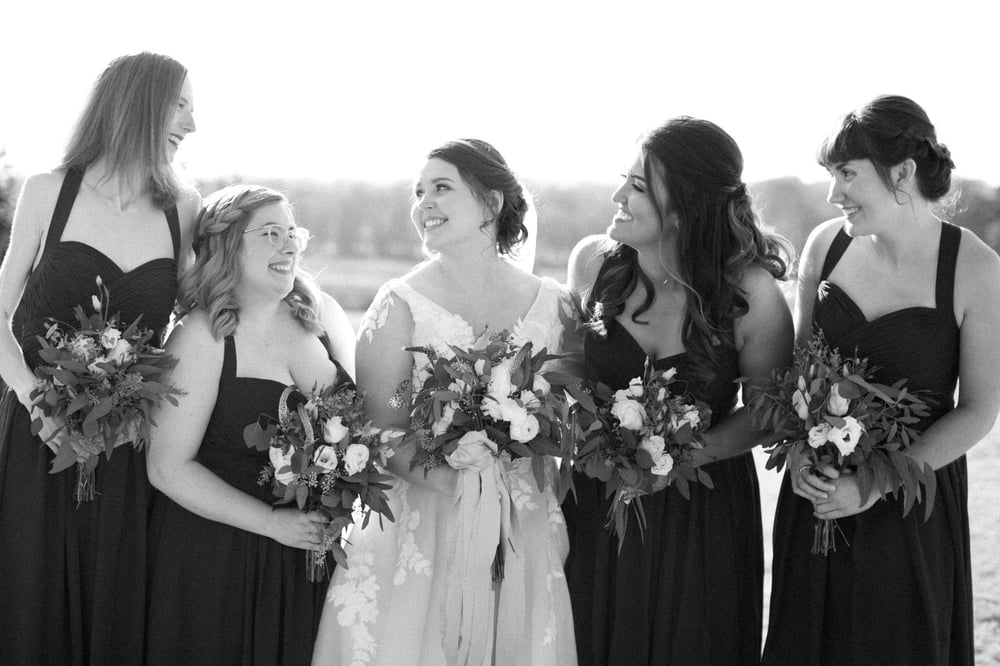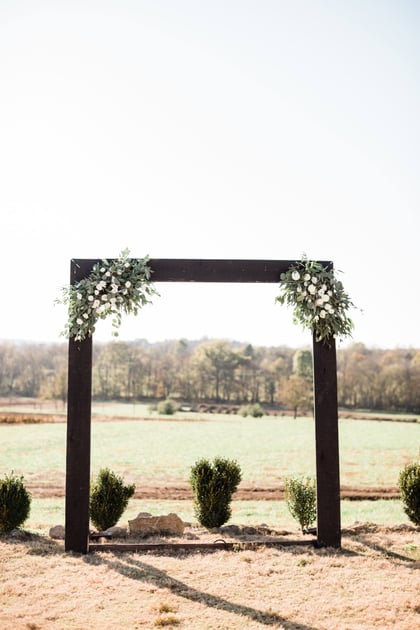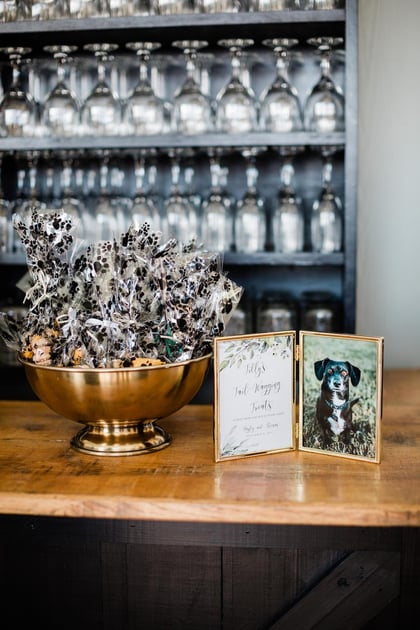 What did you love about your wedding dress?
I LOVE my wedding dress because I think it really reflects me and my style. I remember shopping for the dress and this one really catching my attention on the rack. I especially loved the champagne color of it with the bright white lace laid over it. I think the dress is timeless and could be passed down to be used in future generations' weddings. I also loved that I was able to put my own personal touches on the dress. We added sleeves and a bit of extra lace, and also took out some of the layers to make it a bit more flowy. The best personal touch on the dress allowed me to have a piece of my late grandmother with me on my wedding day. When I was about eight years old, I put a lucky heads-up penny in my grandmother's jewelry armoire. When she passed away and we were going through her things, I found that same heads-up penny in the exact same place I had put it 15 years earlier. We made a tiny pocket on the hem of the dress and sewed the lucky penny in (heads-up, of course) so I could have it with me on my big day.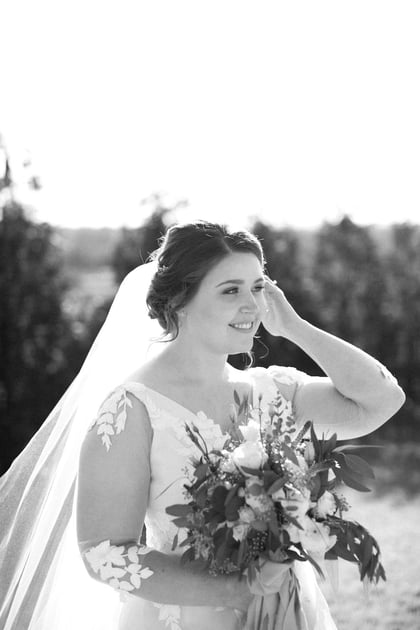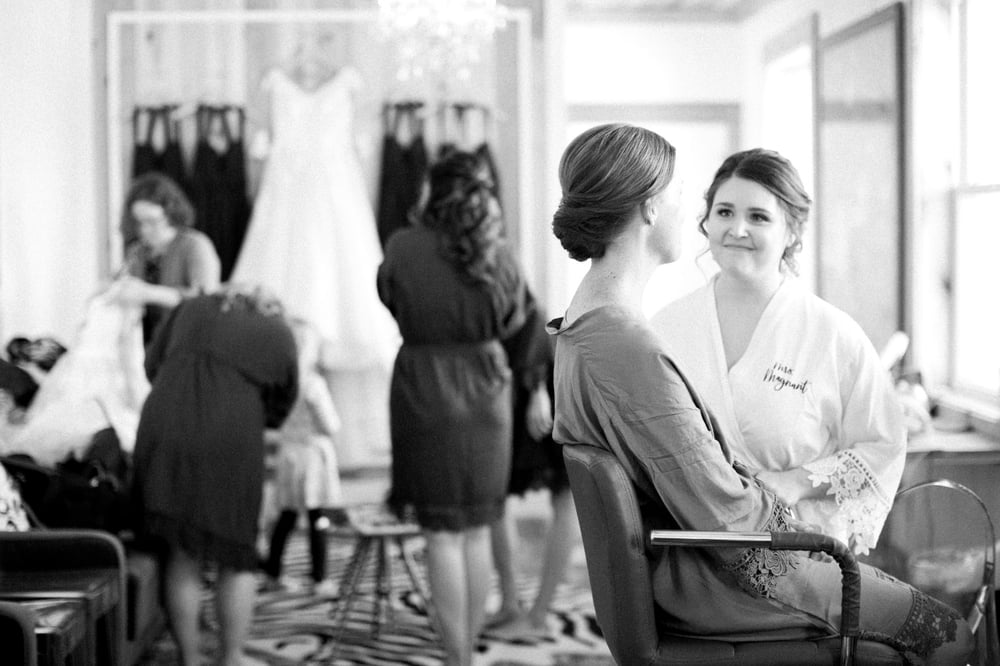 Tell us about a special or funny moment that happened during your wedding.
My absolute favorite part of the wedding day was the first look between me and my husband. He had NO idea what the dress looked like. It was such a special moment just between the two of us before the day became a whirlwind. As I was walking to see him, Thomas had his back turned to me, but I could tell that he was already crying before seeing me. His reaction when he turned around to see me was so sweet and will be something both of us remember forever.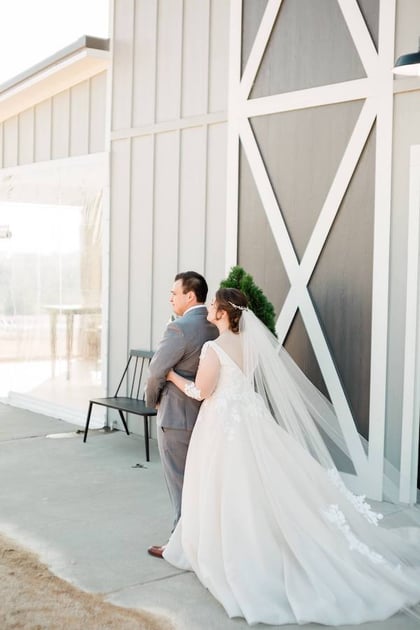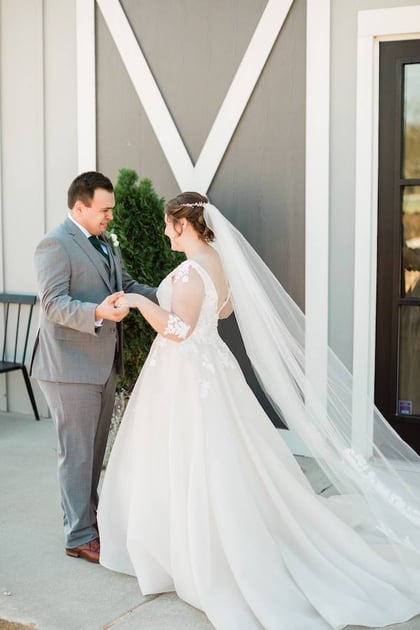 Do you have any advice for brides just beginning to plan their big day?
My advice to brides beginning to plan their big day is that everything ends up working out. There were so many things I was worried about leading up to the big day, but they all ended up working out perfectly. My other advice is to really stand up for the way you and your partner envision your day, and keep things true to your taste. Don't let your family or others influence your choices. The day is about you and your partner, and it should reflect you! I was so happy that I picked things true to my taste and that the day turned out how my husband and I wanted it to. Finally, enjoy this time! It is so stressful and overwhelming at times, and there were days when I just wanted the wedding to be here and done with! However, that time as an engaged couple is so special and short compared to the rest of your lives. Slow down and try to enjoy it.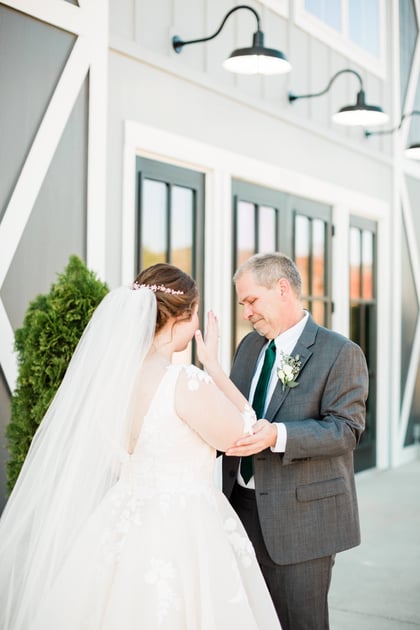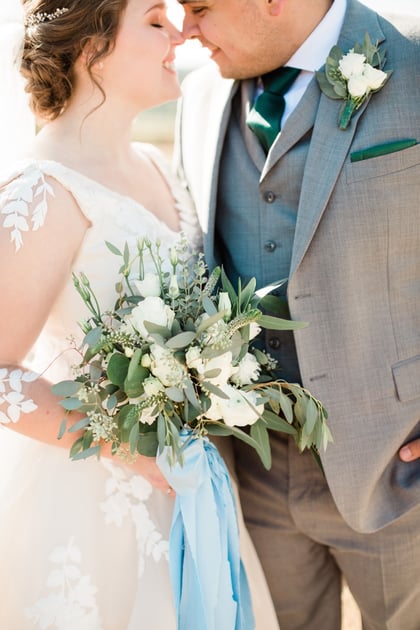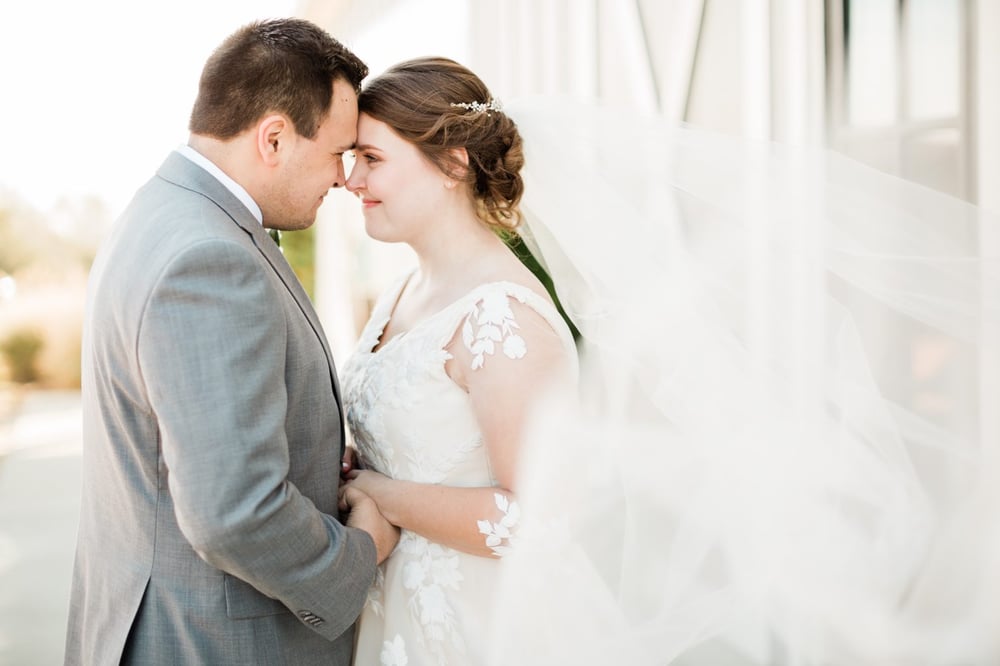 What's next for you and your partner?
Thomas and I are enjoying life as newlyweds and love spending time together and with our two dogs. We originally had planned to take our big honeymoon trip to Hawaii this summer, but that is no longer possible. We look forward to being able to reschedule that trip once the world has settled down a bit. Other than that, we look forward to spending the rest of our lives together traveling, learning new things, and loving one another!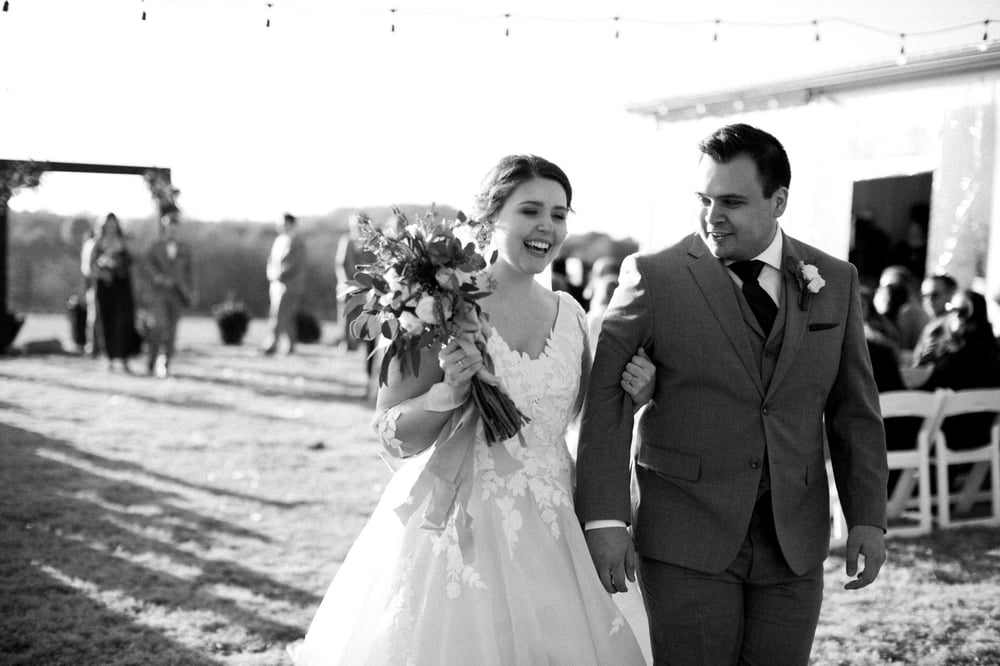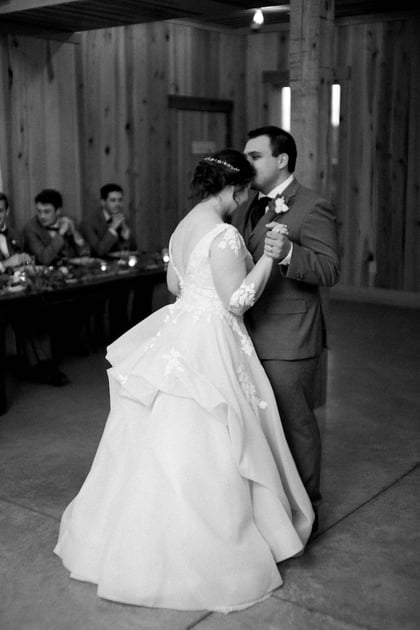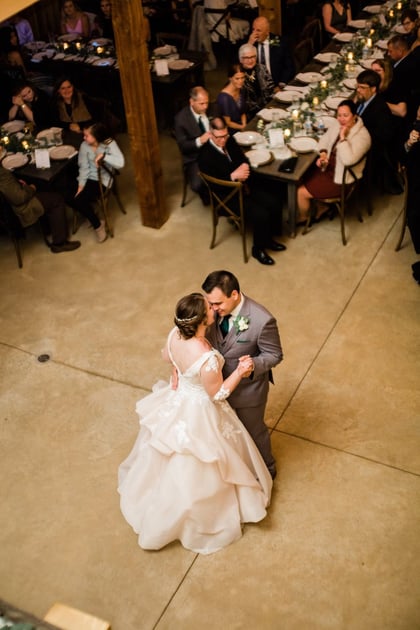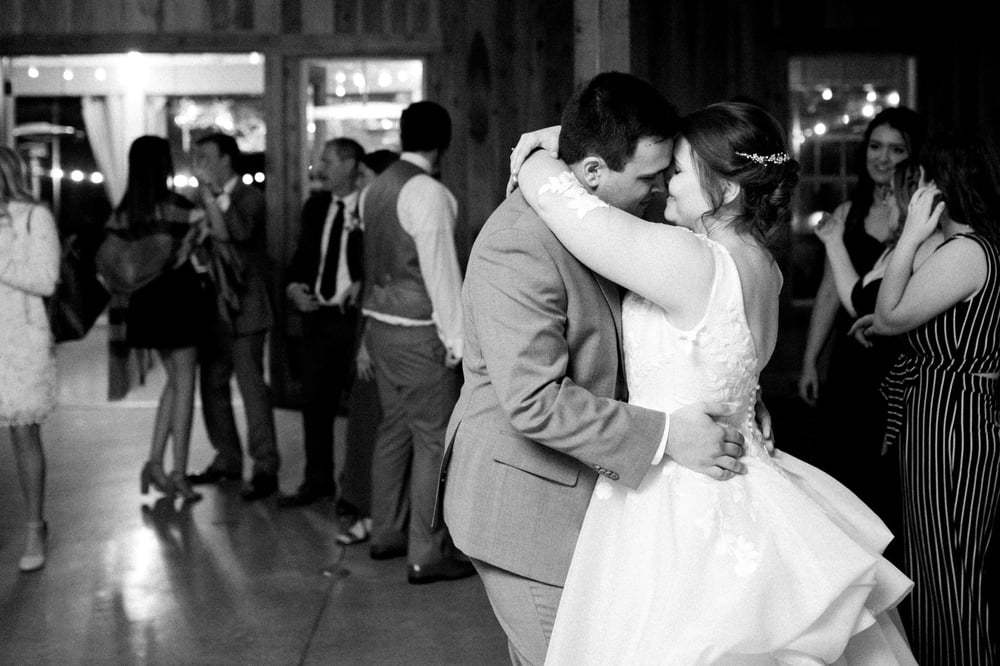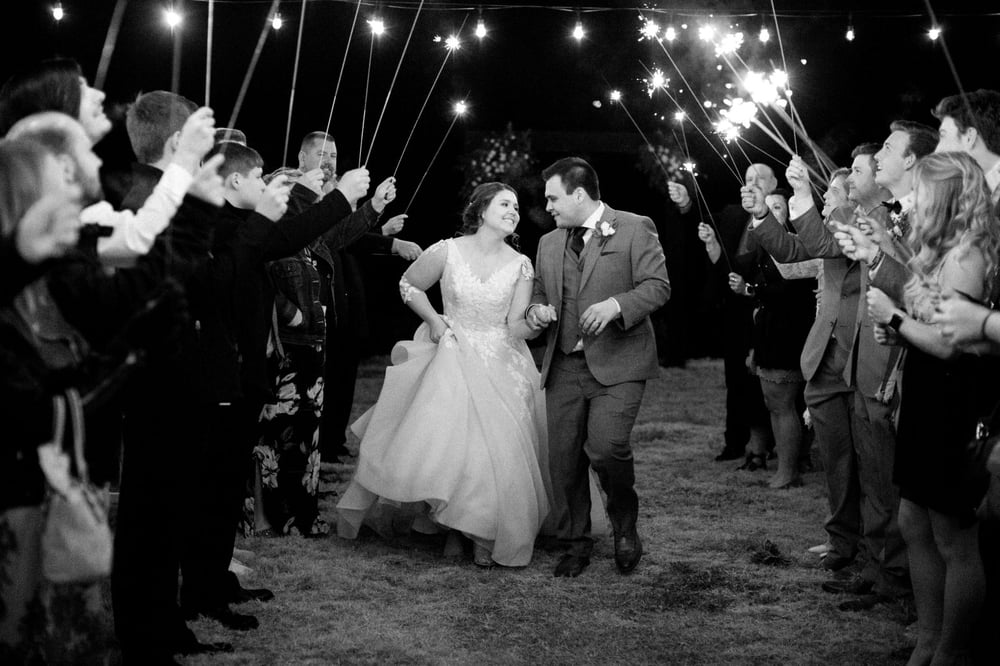 Congratulations, Hayley and Thomas!
Dress:
"Lennox" from Blue by Enzoani
Adorn Nashville
Venue:
The Barn at Allenbrooke Farms, TN
Photography:
Lindsay Campbell
Alterations:
Karen Hendrix Couture