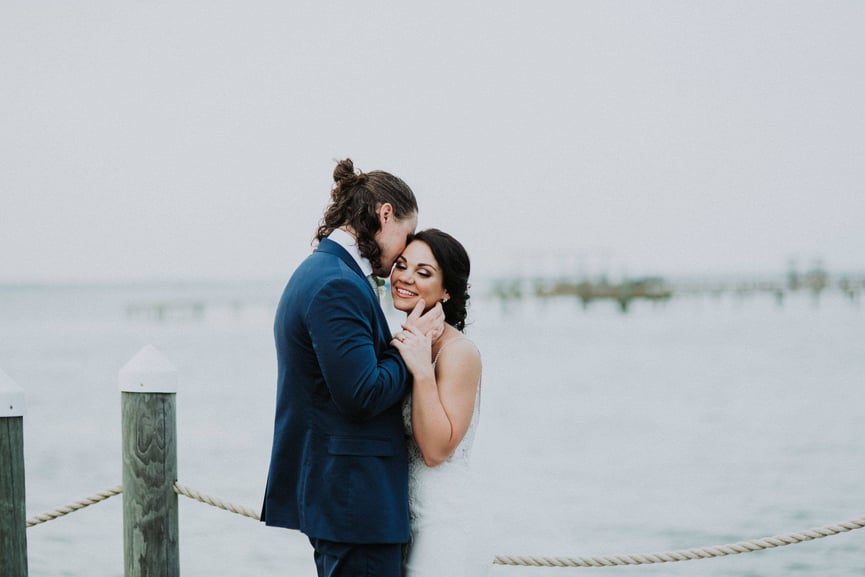 Emily + Justin
Destin Bay House – Destin, Florida
June 1, 2019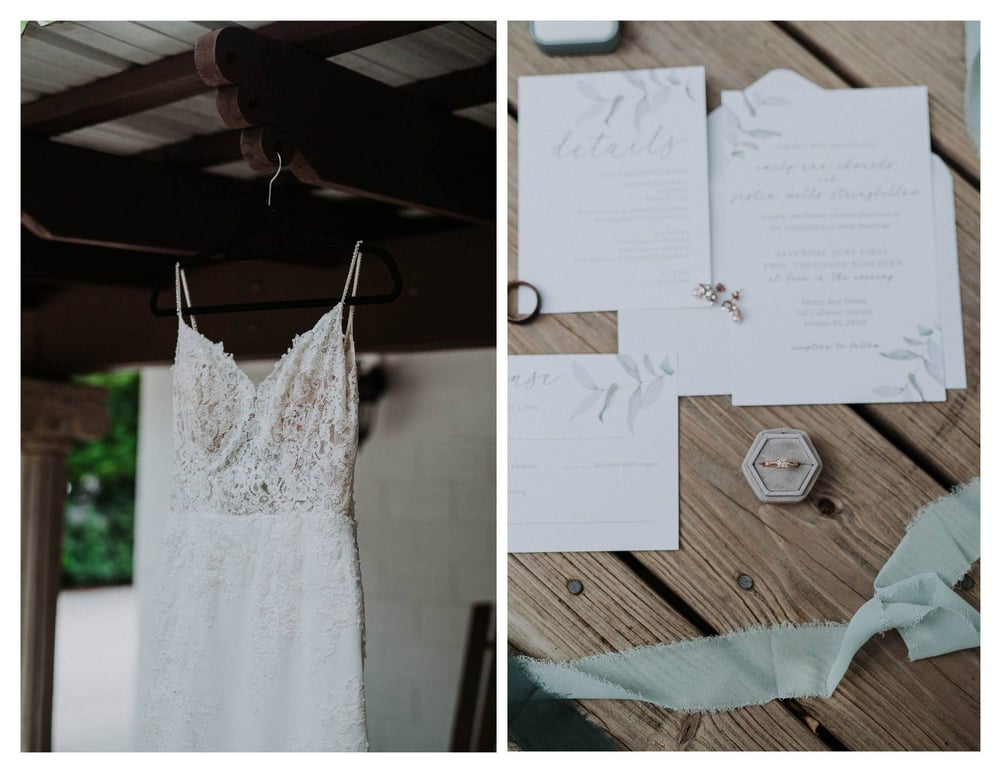 In an intimate ceremony overlooking the tropical Florida scenery, Emily and Justin exchanged vows surrounded by friends and family. Every detail of their wedding day reflected joy and love, from the "Best Dog" appearance to a brilliant choreographed dance mash-up. Congratulations, Emily and Justin!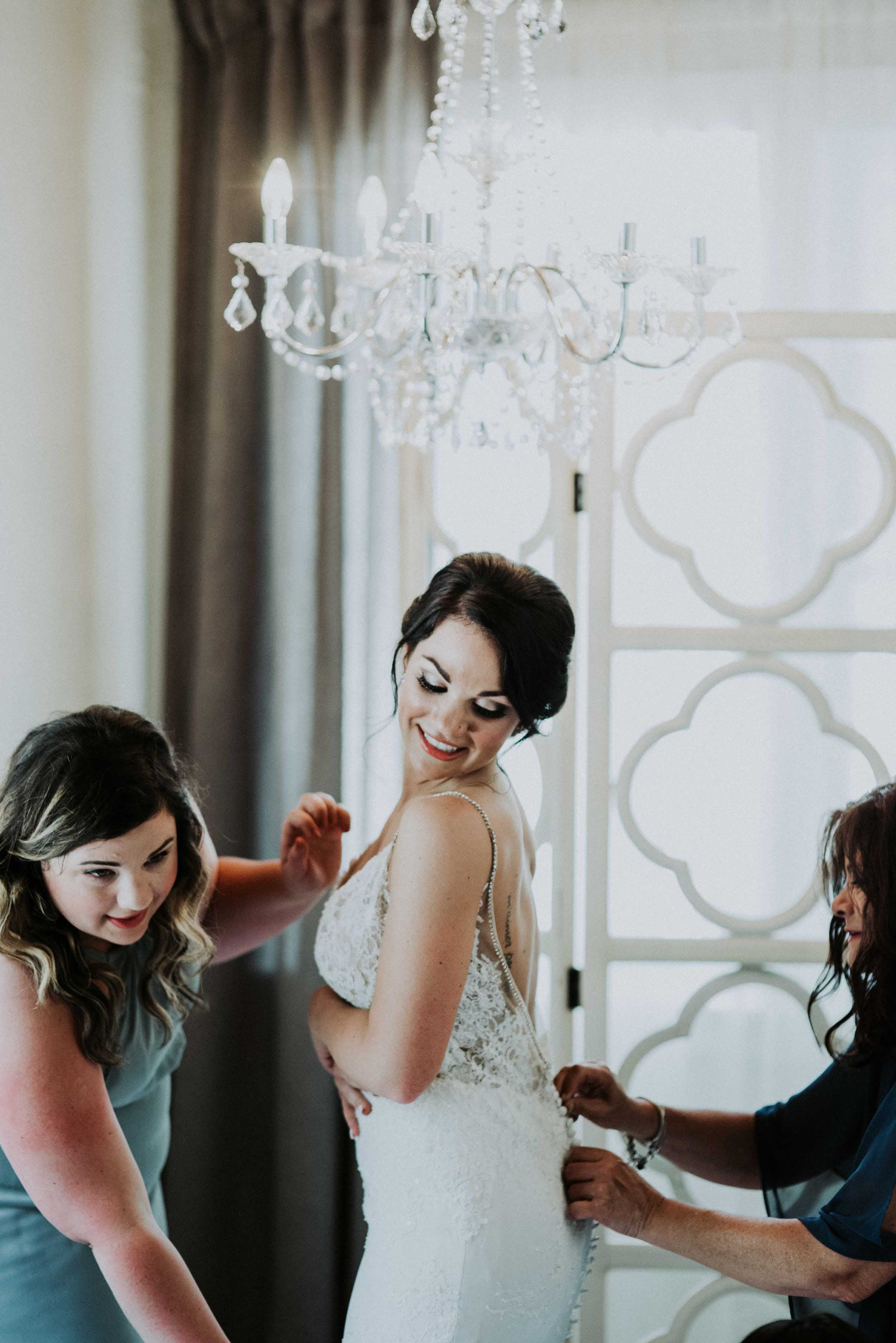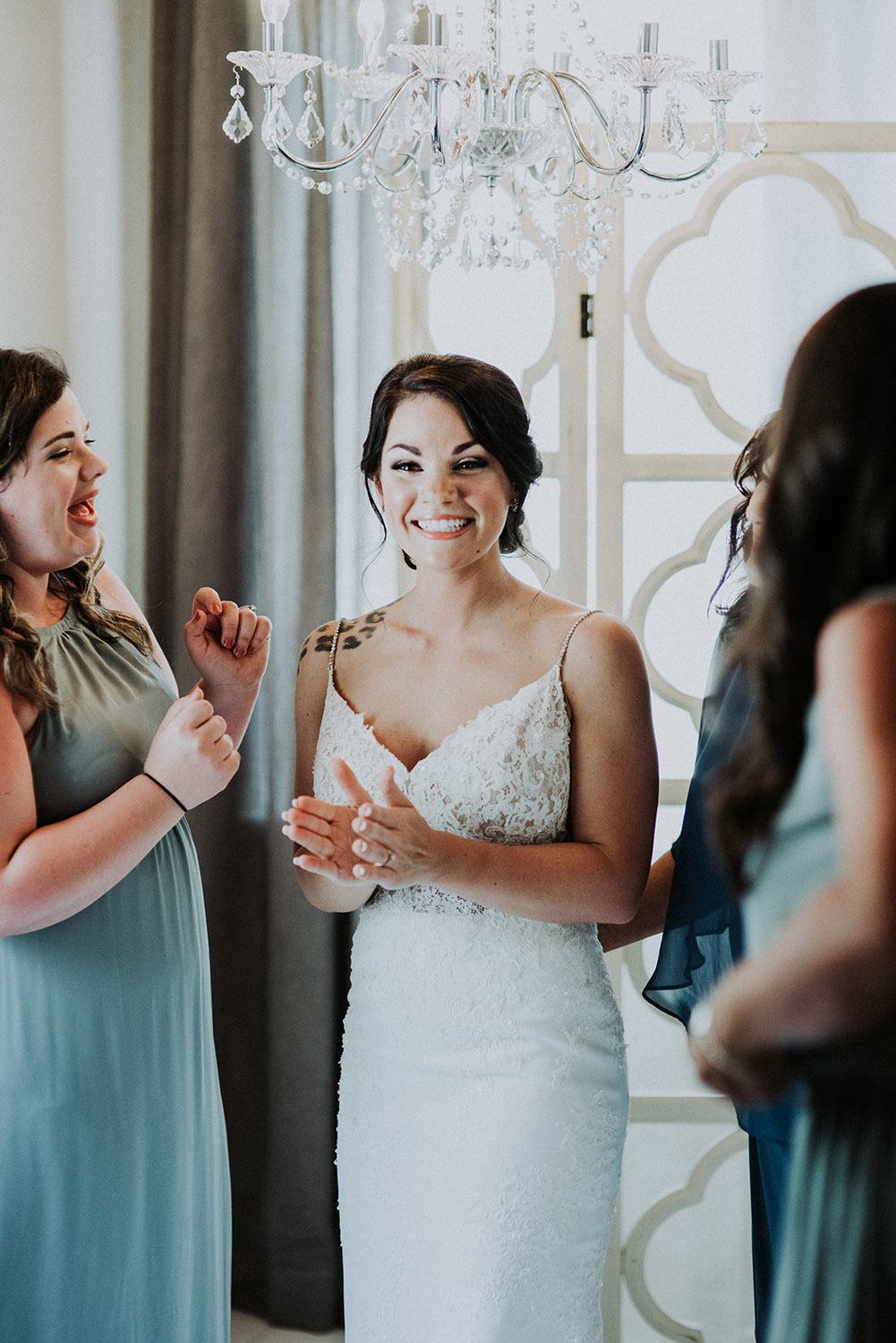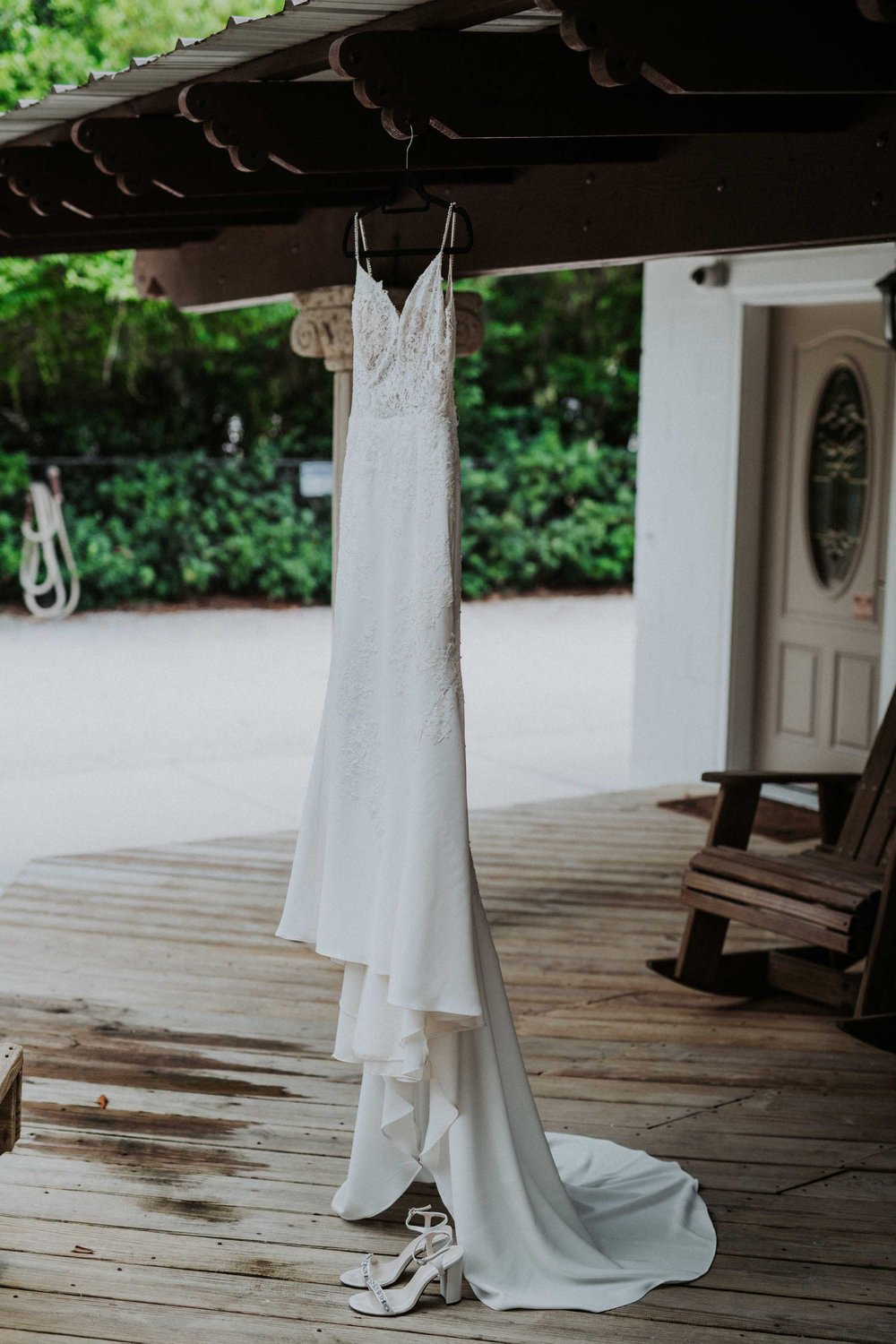 How did you make your wedding unique?
My husband Justin and I decided to get married at Destin Bay House in Destin, FL. It was the first destination wedding in our family, which was so fun! We had a TON of family and friends travel down to be a part of our day (150 to be exact). We loved it! I think our food choices were unique, as well. For dinner we had a Mexican food buffet (complete with margaritas). For dessert, my mom and aunts all made homemade cookies. Lastly, one of my friends made the most amazing wedding cake for us, and she travel all the way from Nashville with it!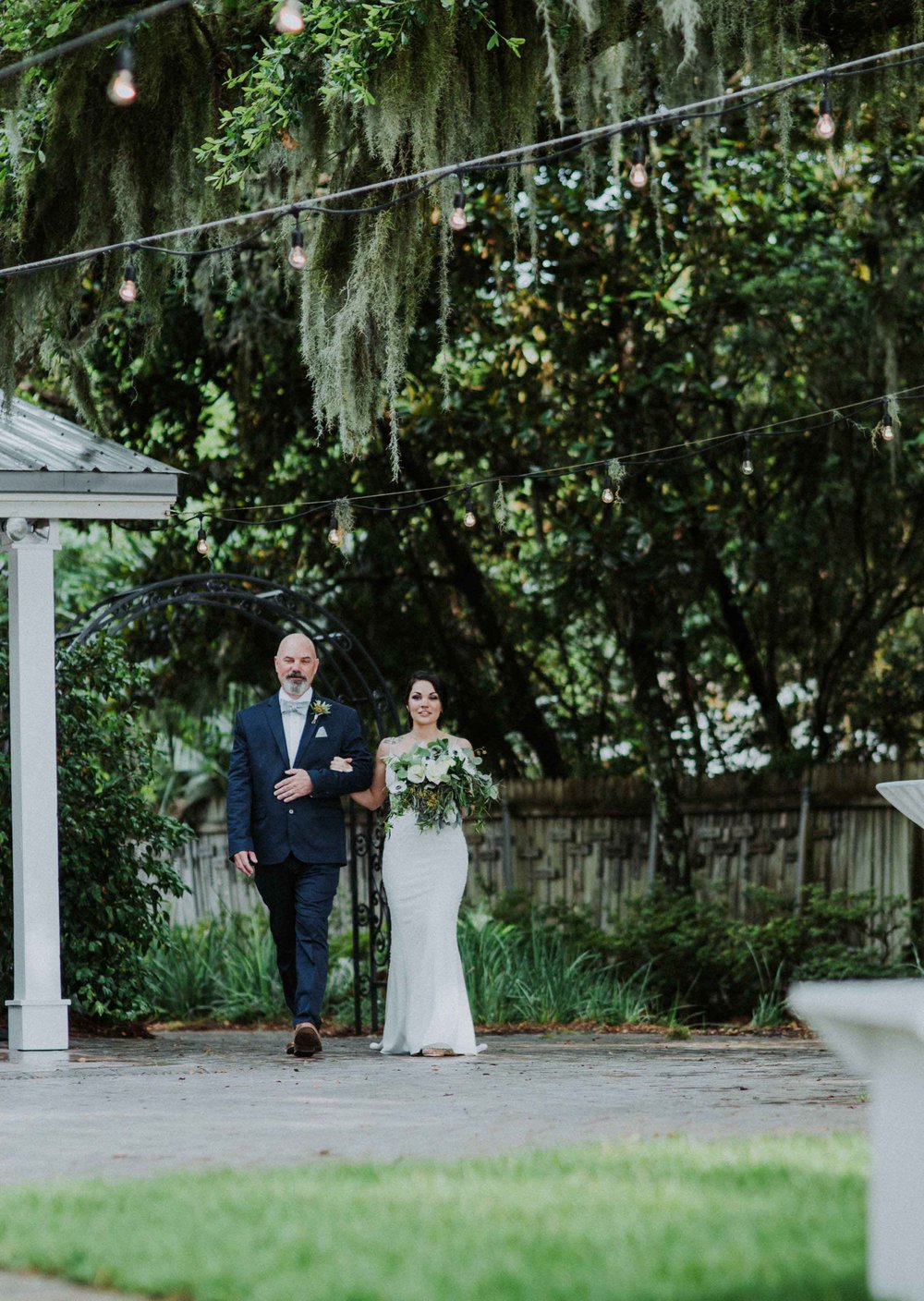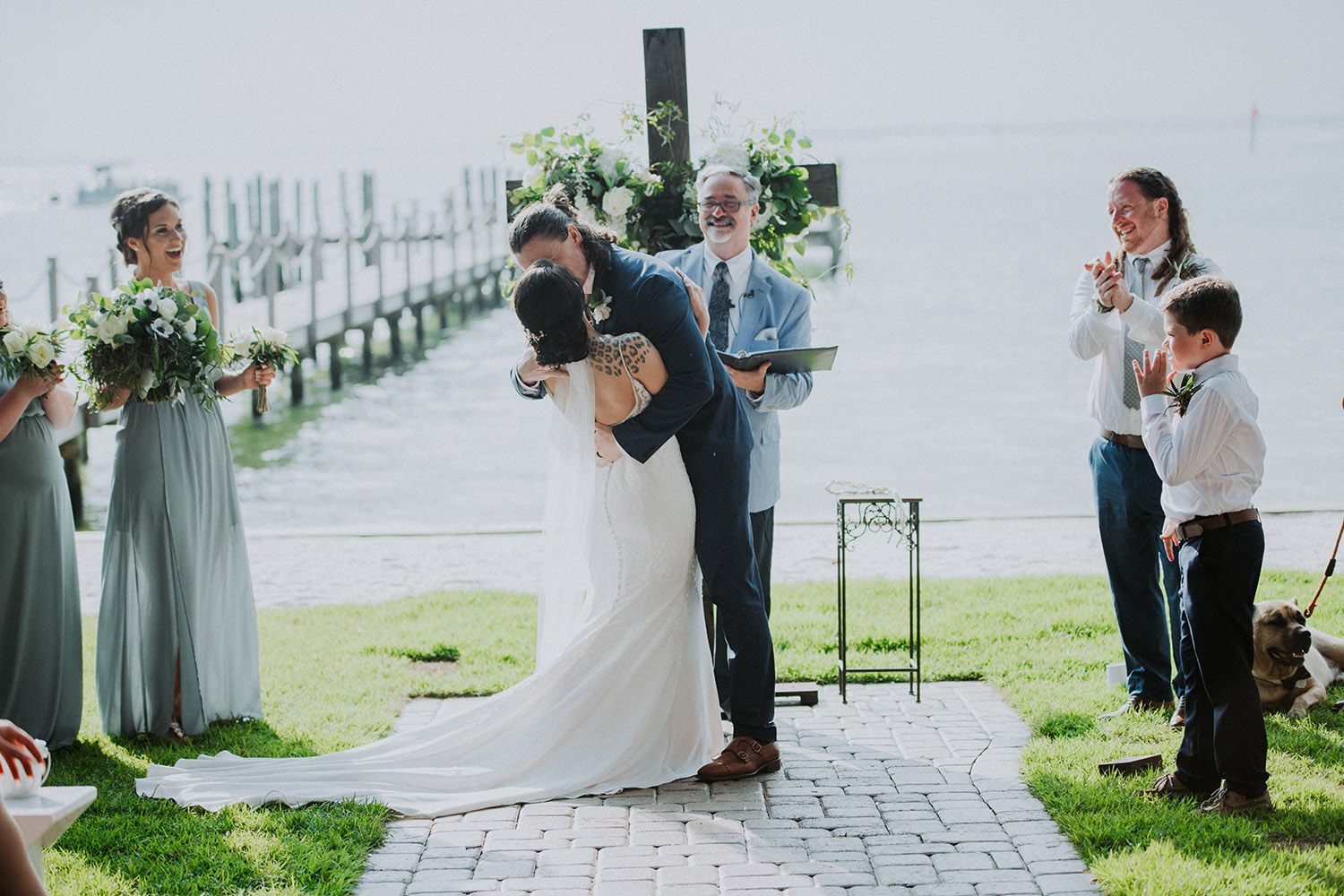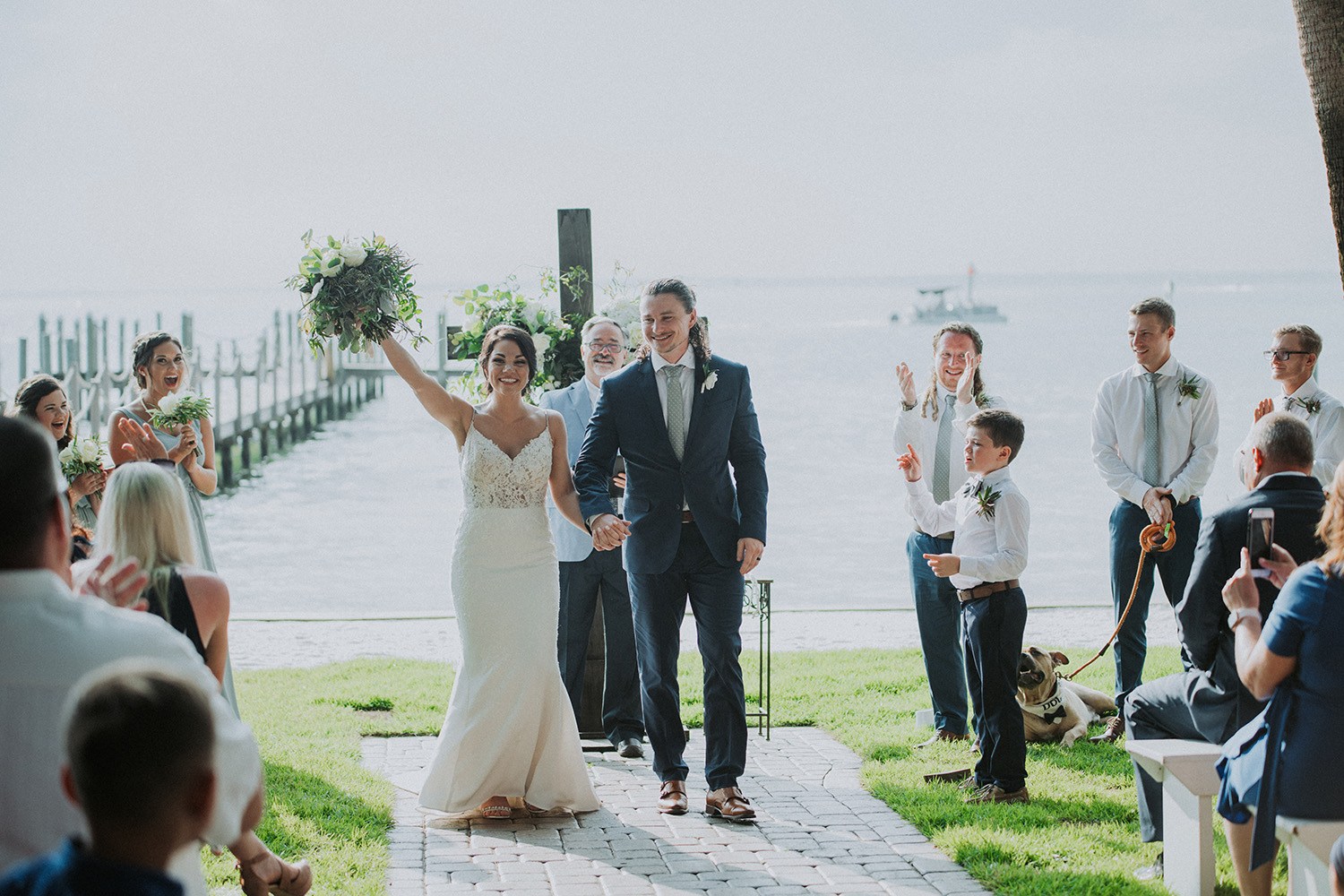 What was your favorite part about planning your wedding?
I have so many favorite parts! I loved wedding dress shopping and looking at all the different wedding venues. I think maybe the best part about it was all the time I got to spend with my family and girlfriends during the process.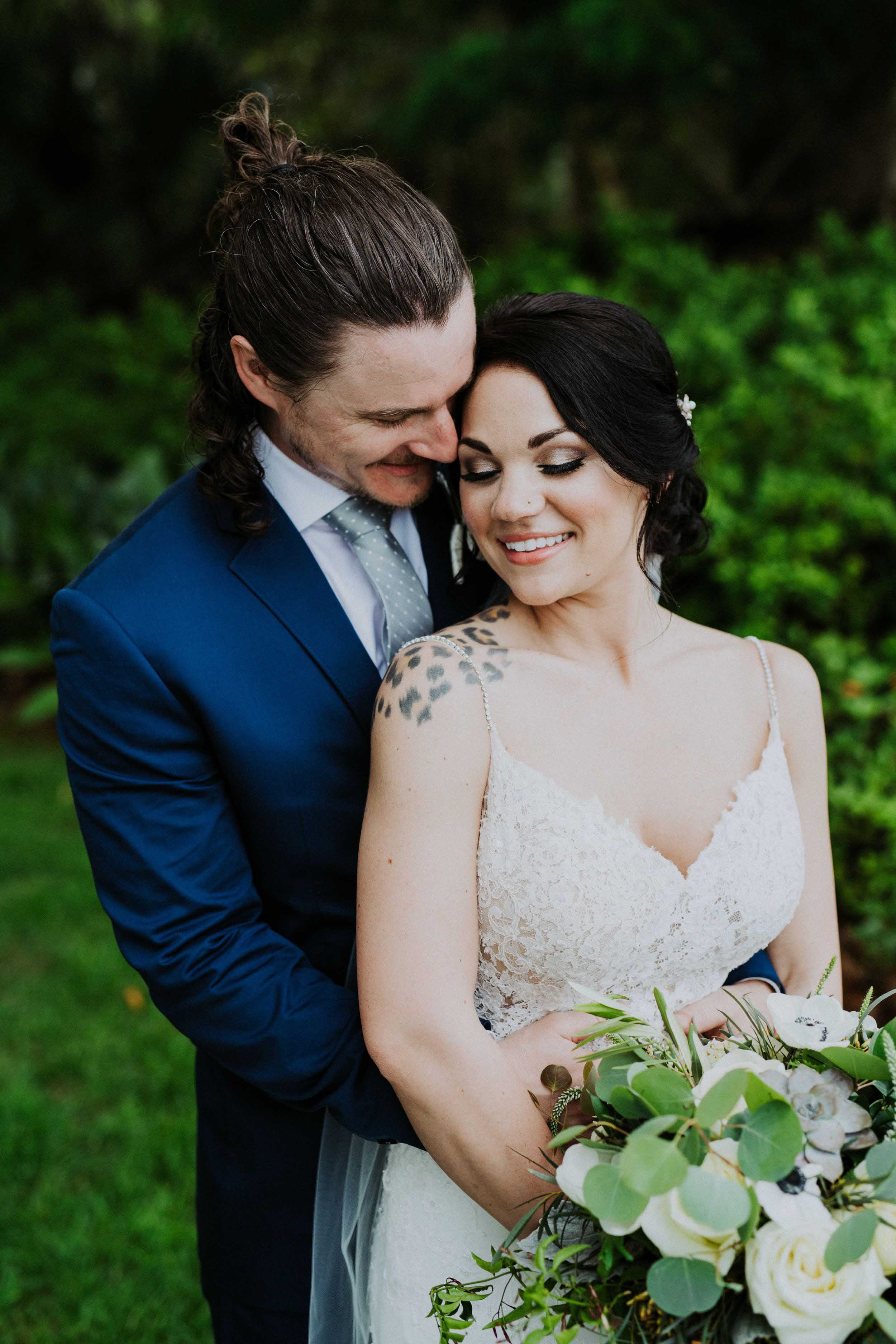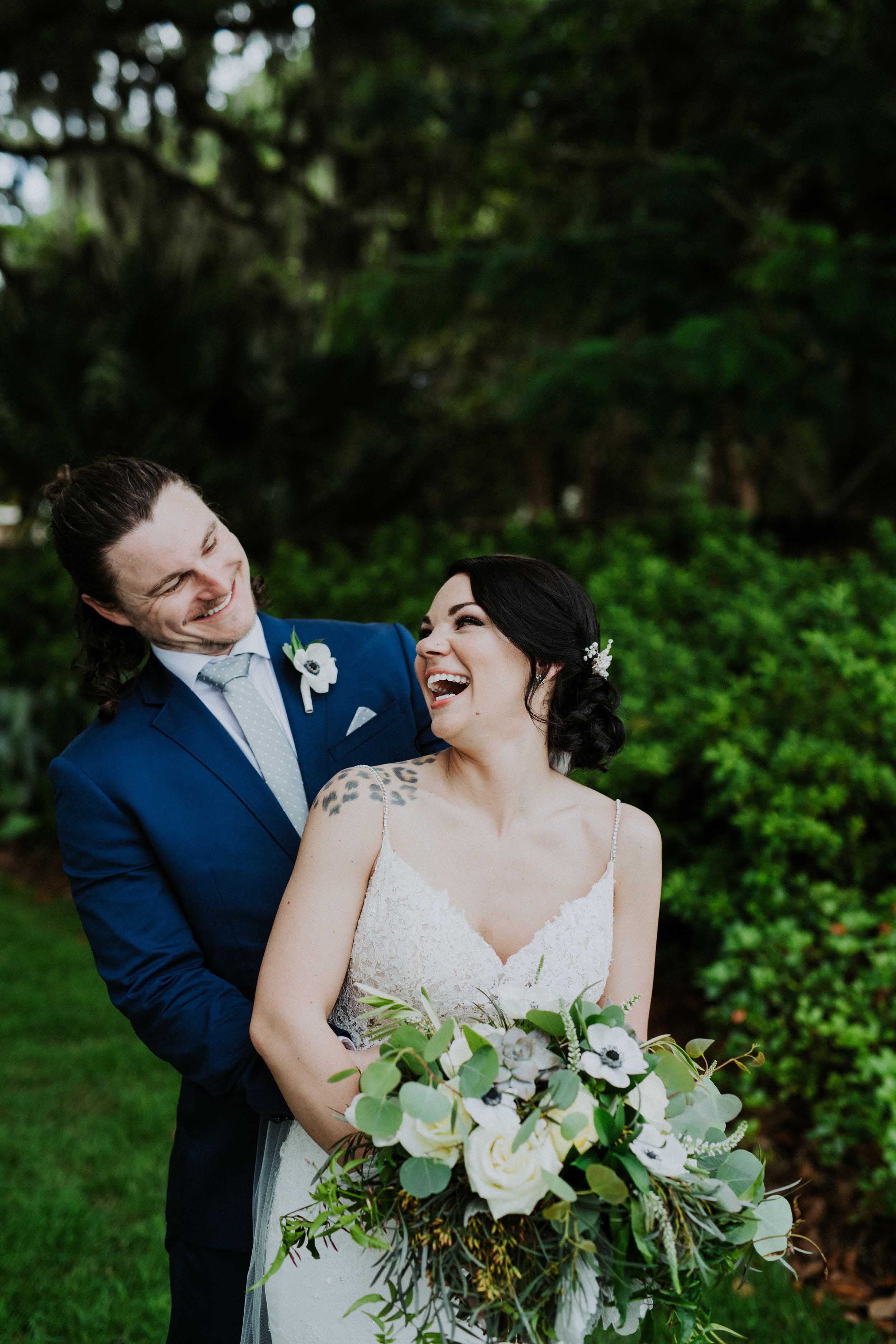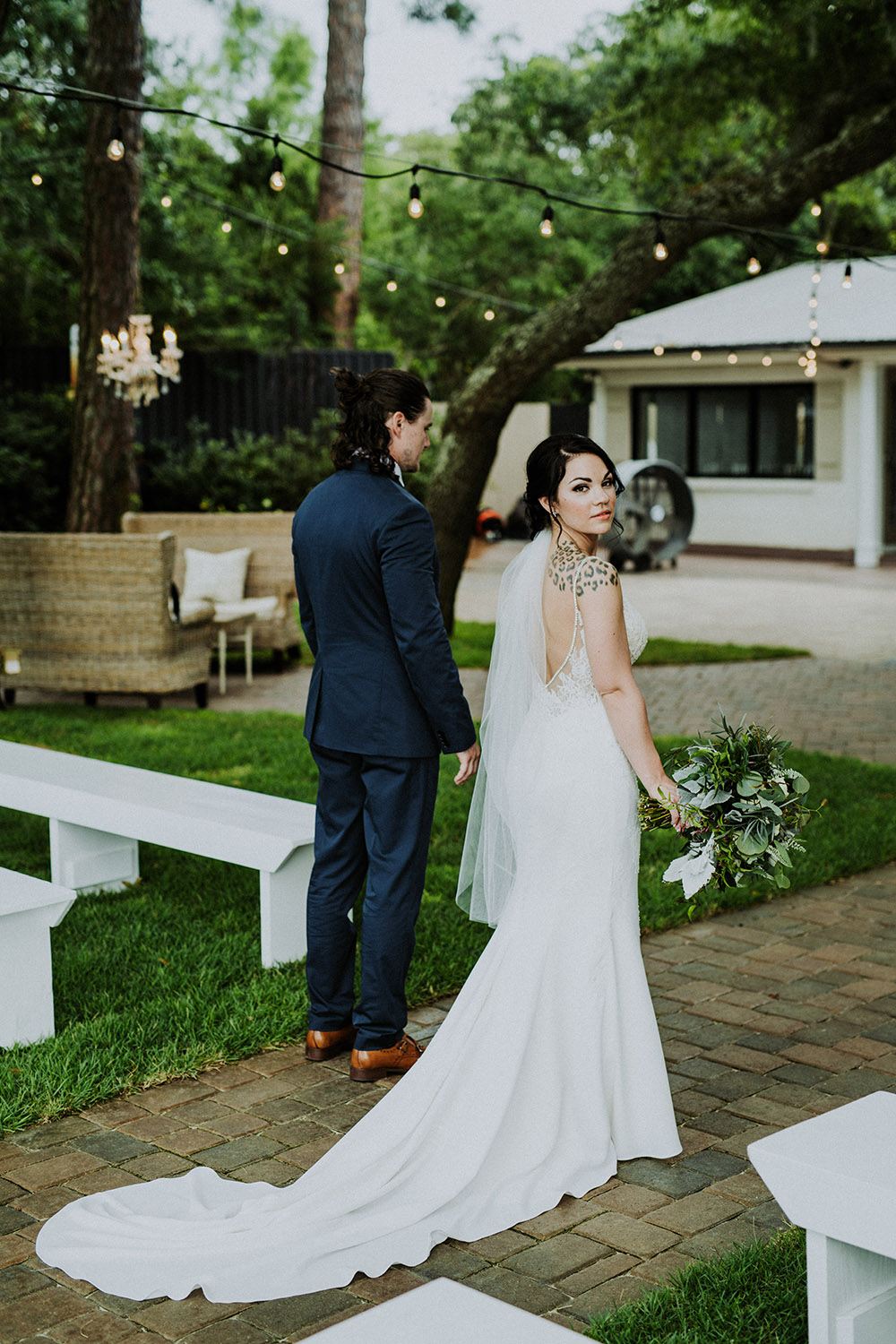 What did you love most about your wedding dress?
What did I NOT love about it!? I was obsessed with the lace detail and the rhinestone straps. I loved the simplicity of the train. The back of the dress is probably my favorite part! I also loved that I could dance in my dress – that was super important!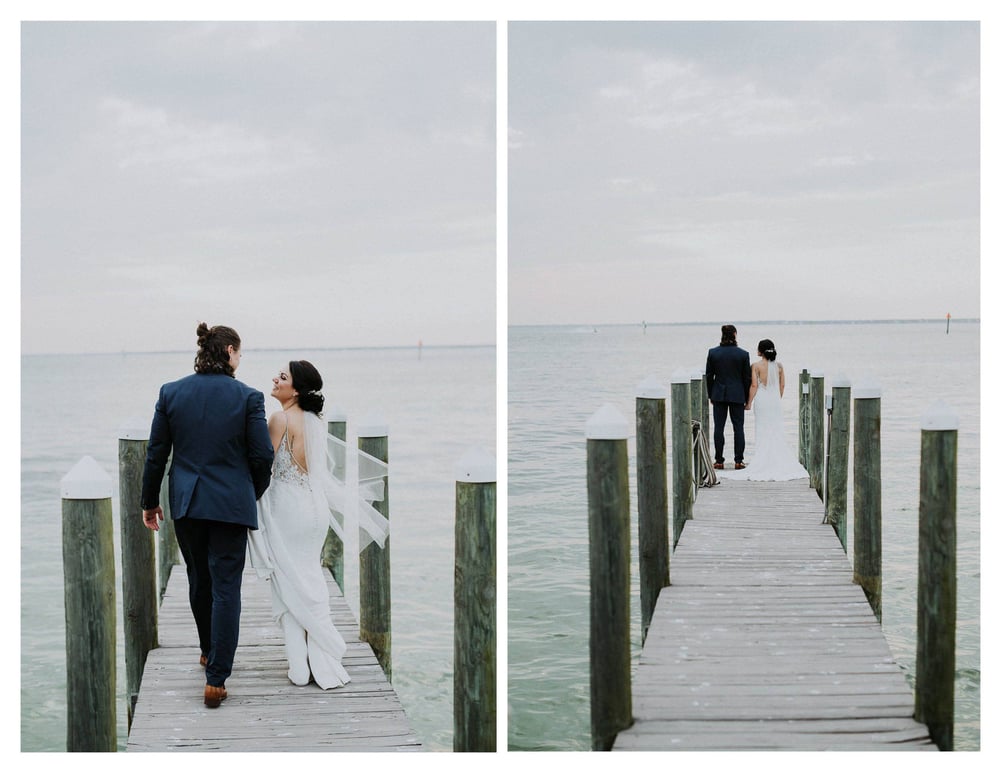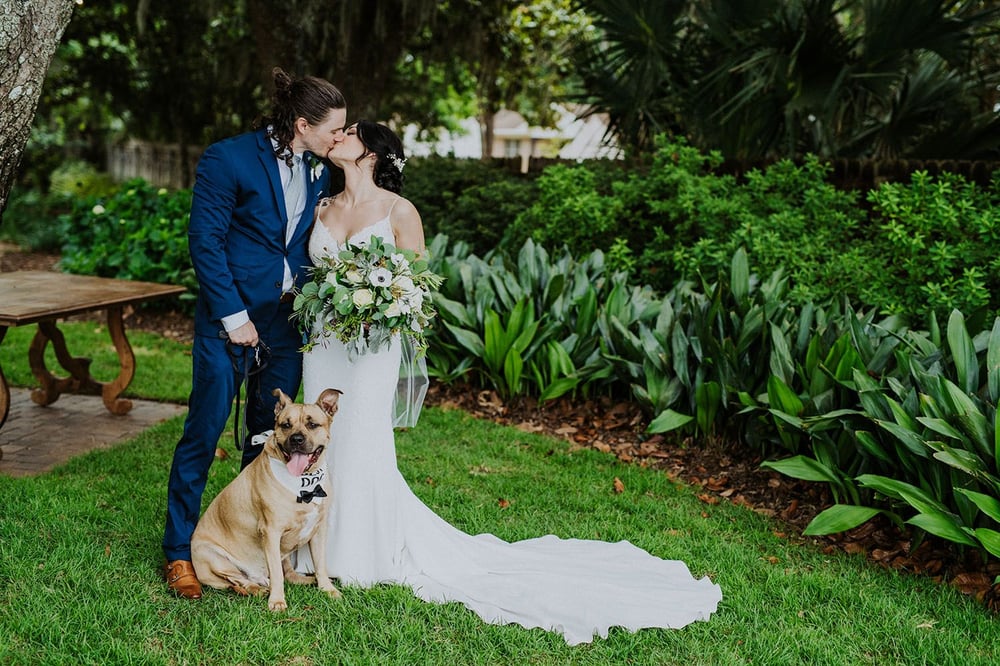 What surprised you about shopping for your dress?
I am a really indecisive person so I knew this would be one of the hardest decisions of
the wedding planning process. Once I tried this dress on, though… I just KNEW it was the one!
I also loved all the ladies at Posh. They made my experience so easy and really made me feel 
special.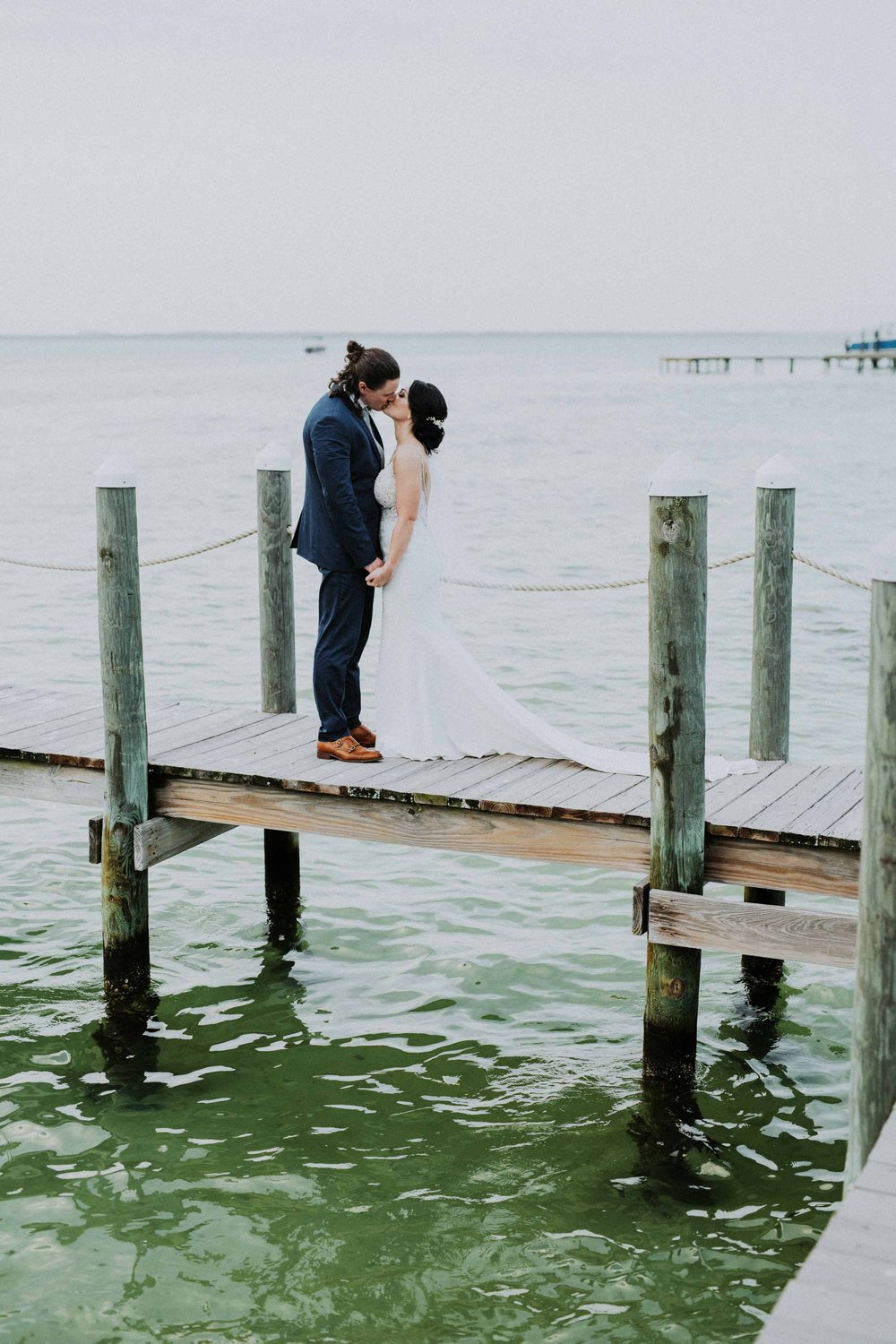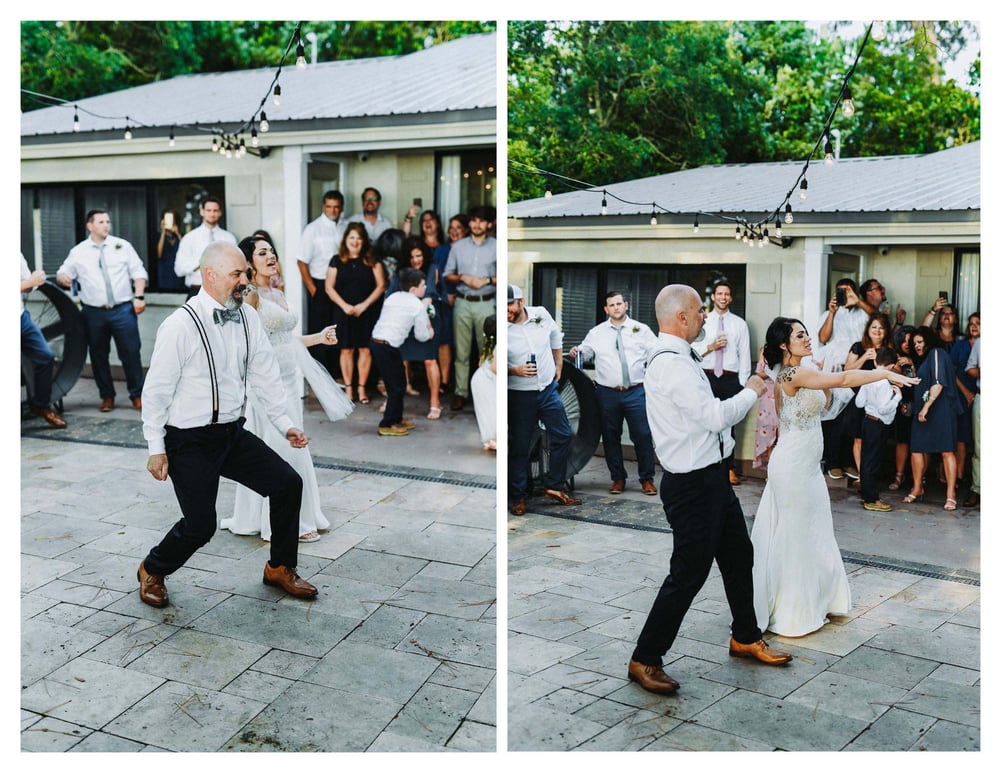 Do you have any advice for brides just beginning to plan their big day?
Remember this is about you and your fiancé! Choose things that make the both of you happy. Wedding planning is supposed to be a fun process. I know it's sometimes hard, but try not to stress too much. If something doesn't go as planned, don't sweat it. Your wedding day will be beautiful no matter what!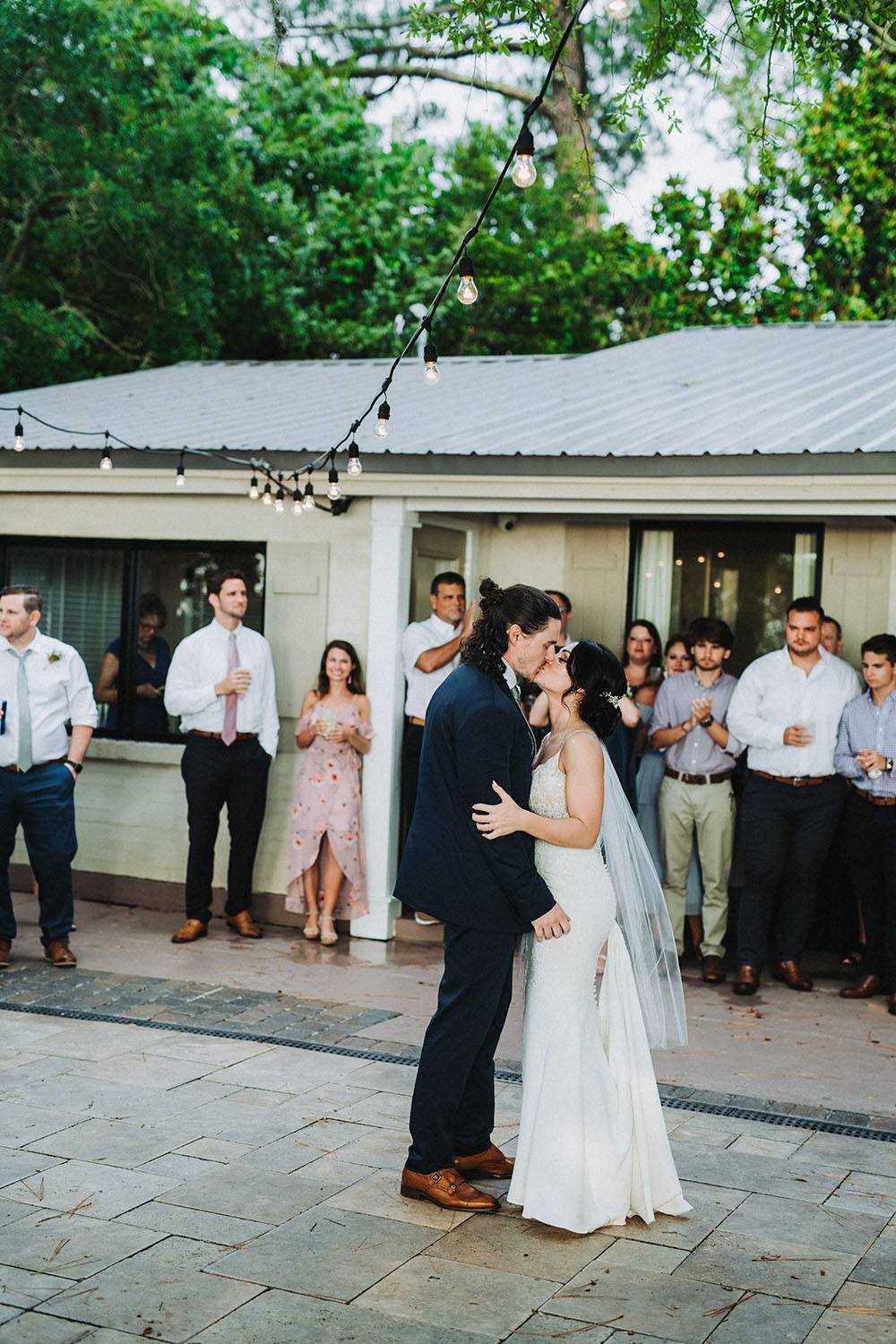 What's next for you and your family?
Justin and I have a few trips planned over the next year or so, starting with NYC for Christmas. We both have new career opportunities and we're really excited about them! Babies are definitely in the future, too, but for now we will continue to spoil our fur child Kudi.