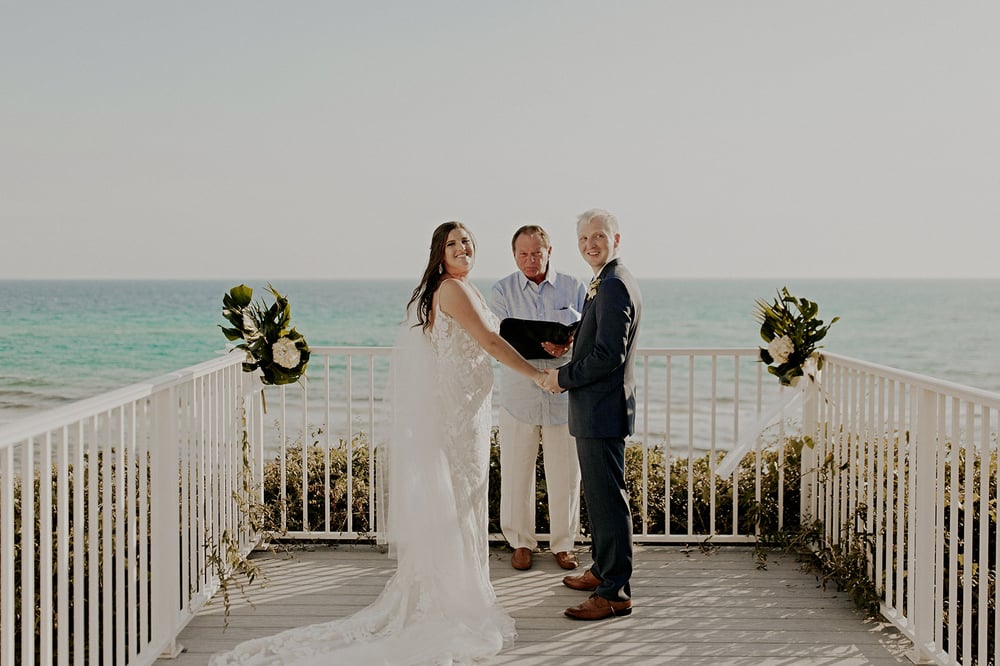 Carlie + Bob
Rosemary Beach, FL – Caliza in Alys Beach, FL
September 26, 2019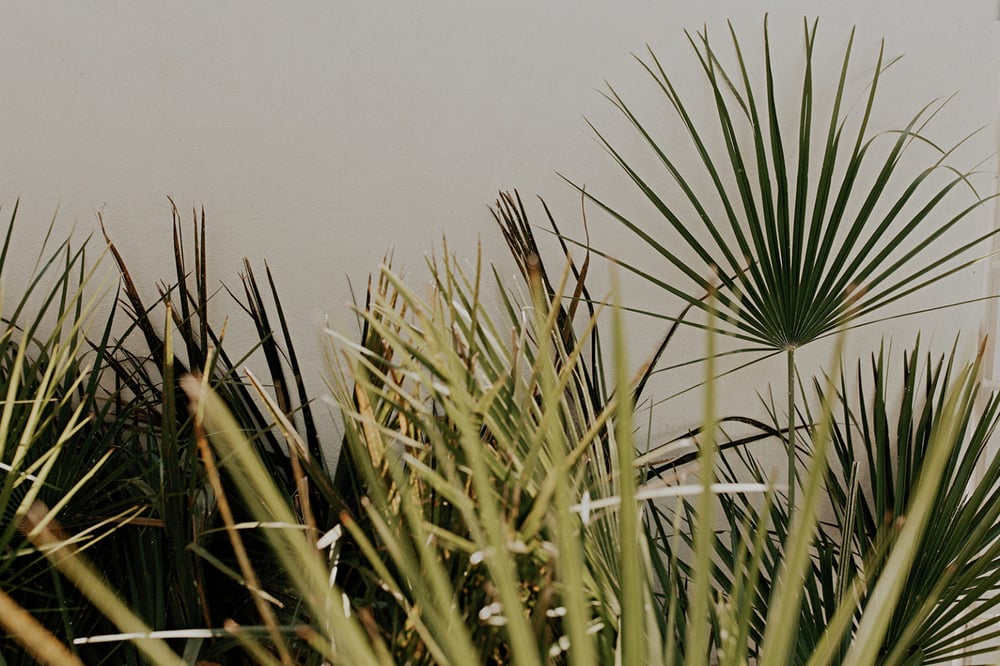 Intimately surrounded by the twenty people closest to them, Carlie and Bob took their vows overlooking the ocean—their "happy place". Crisp white blossoms, botanical greenery, and magnificent views complimented Carlie's floral fitted gown, "Lesley" by designer Blue by Enzoani, perfectly. The delicate straps, low back and Chantilly lace only added to the romantic, dreamy tone of the special day. After a celebration full of bonfires and bicycles, dinner at Caliza and one wicked family dance party, our happy couple looked back on their private elopement as a truly special reminder: they have what they need.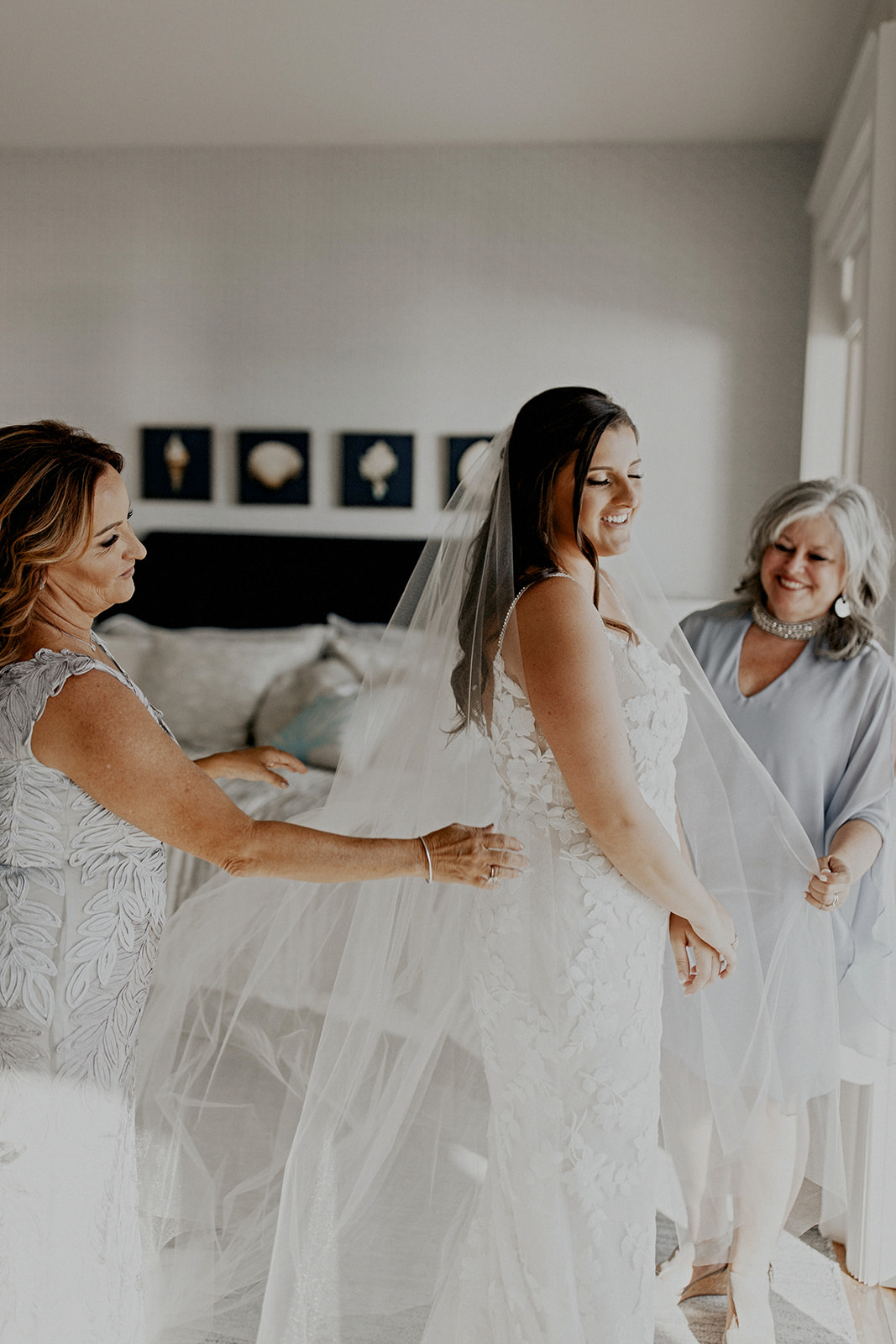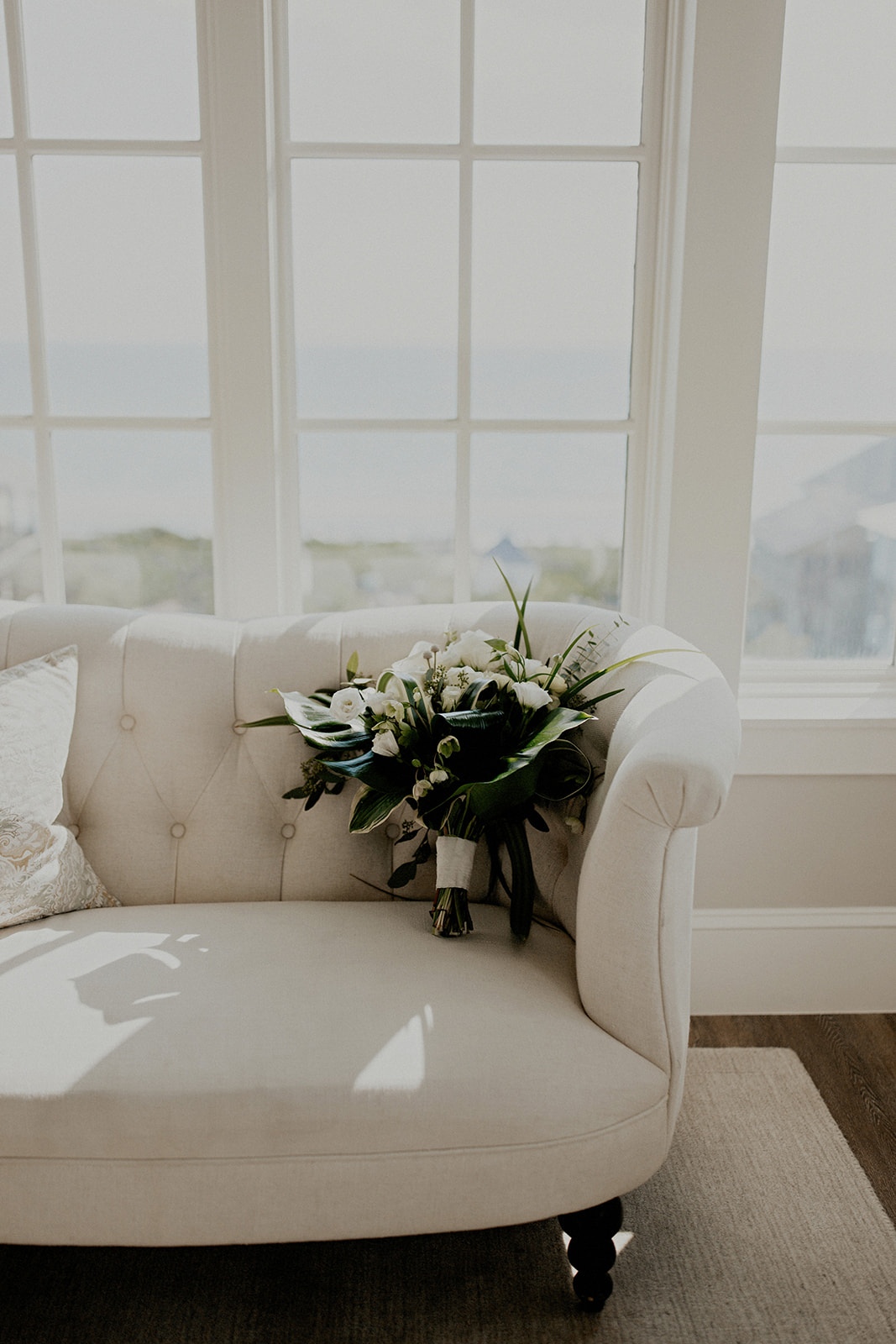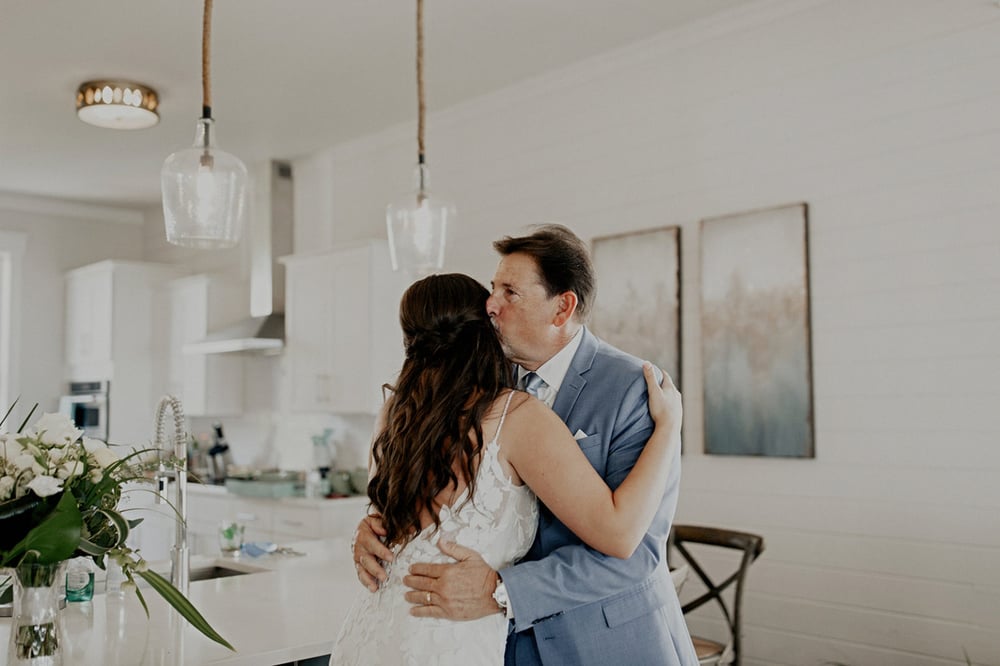 What was your favorite part about planning your wedding? Did you use any resources like a planner?
Luckily, my step-mom has done several weddings, so she did A LOT! There are so many things that you don't realize that goes into wedding planning until you're in it. I was so thankful to have her help throughout the entire process! My favorite part of wedding planning was planning our dinner at the Caliza—everything from the centerpiece to the specialty cocktails. It was such a pleasant experience, and my vision absolutely came to life + more than I ever could have imagined!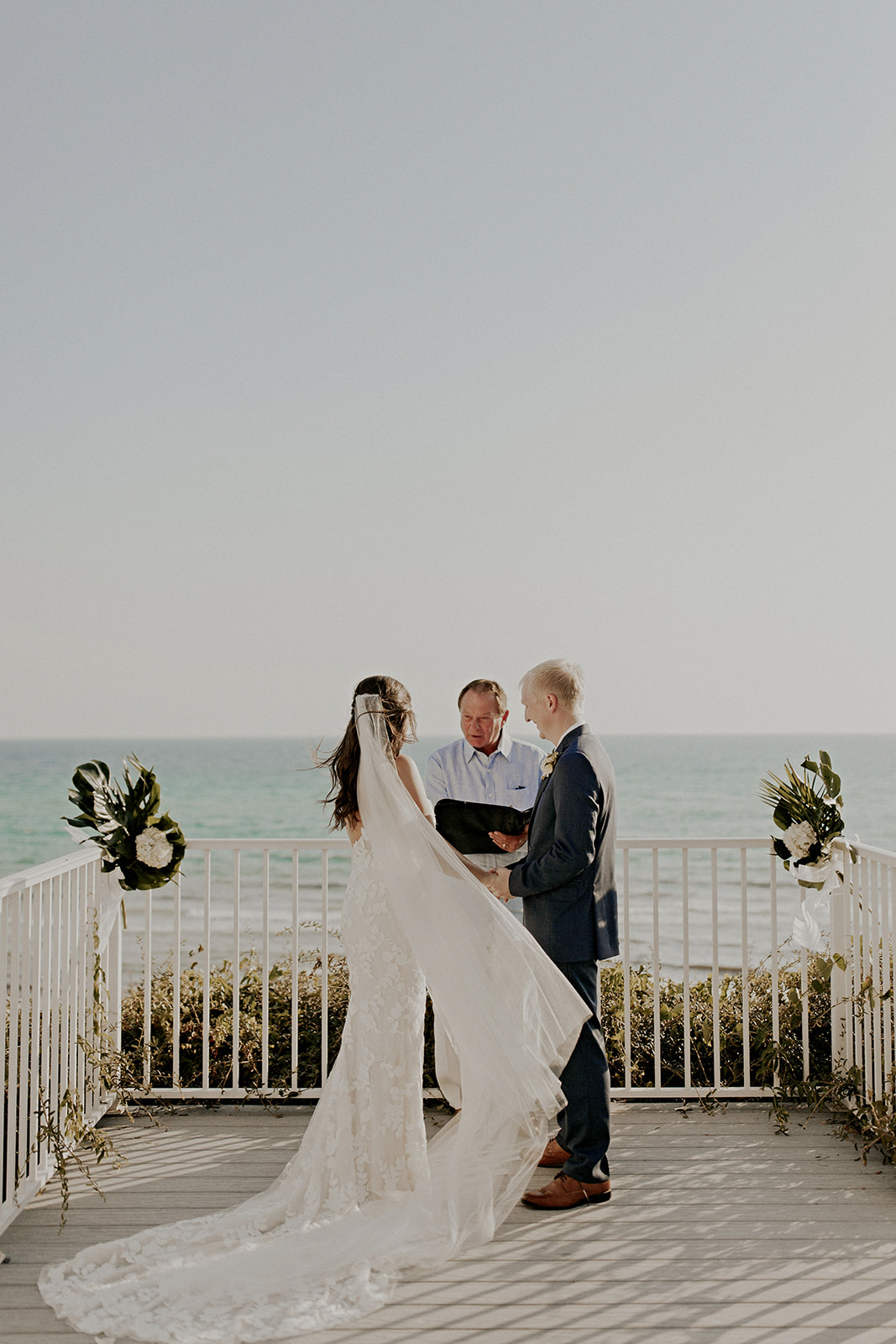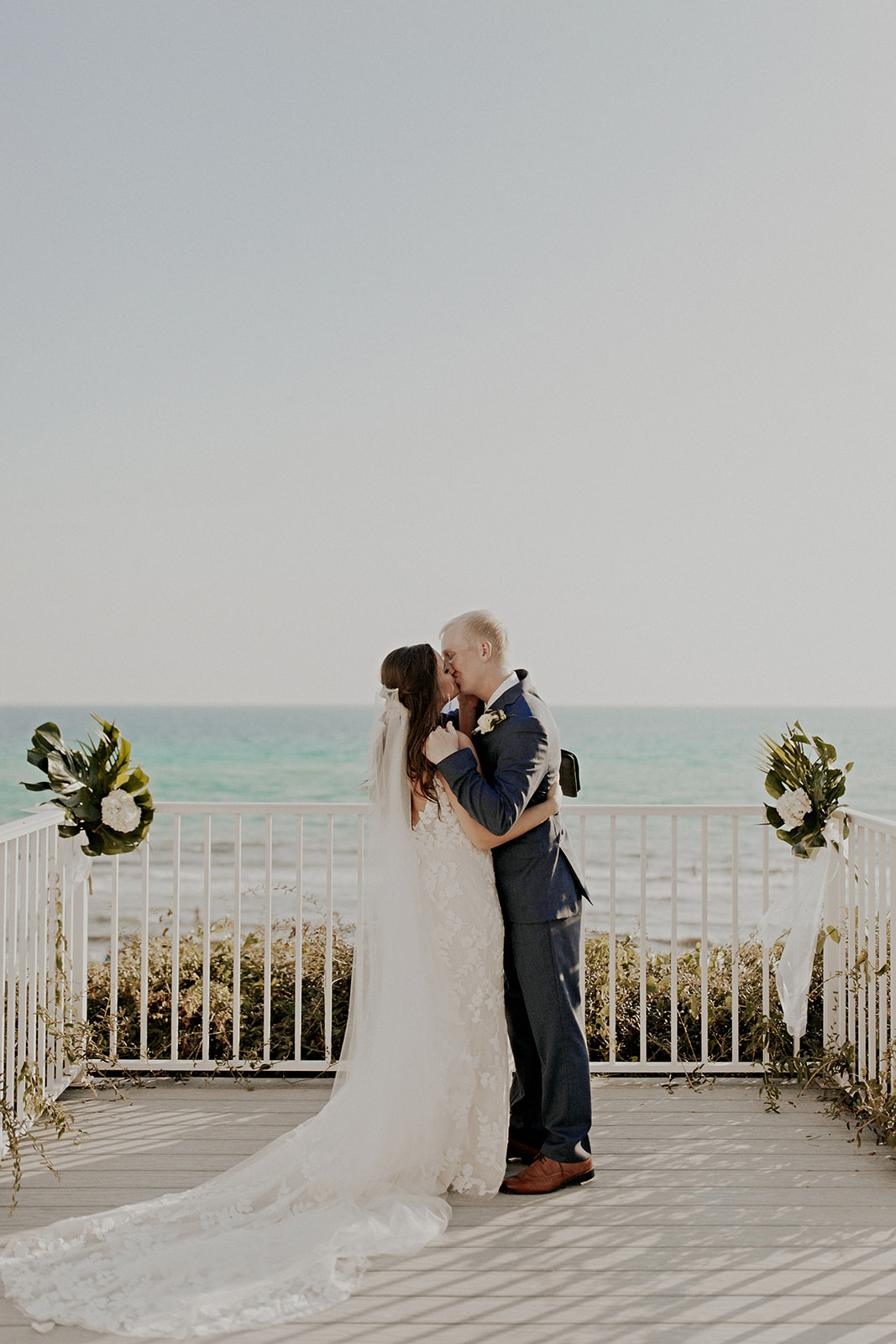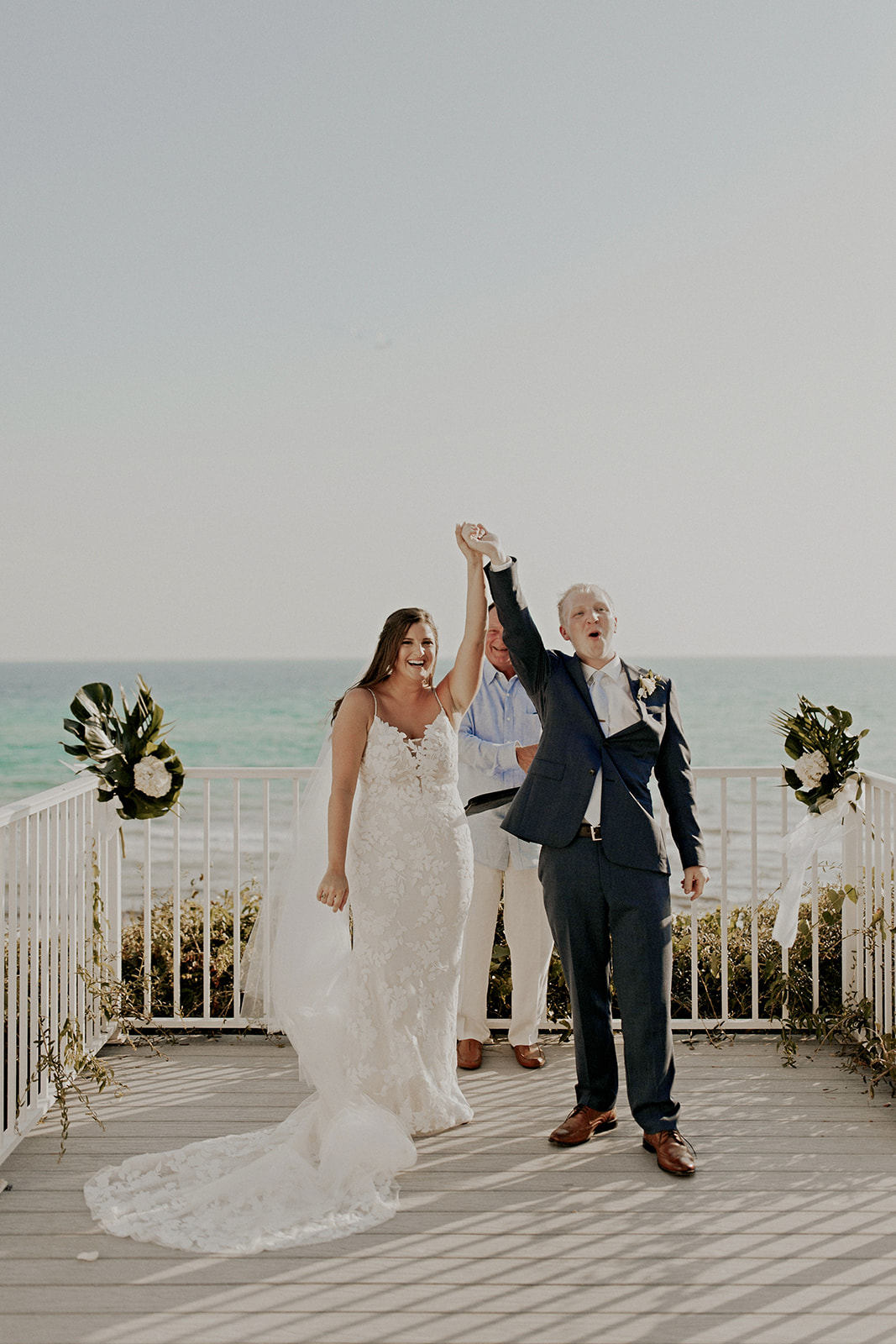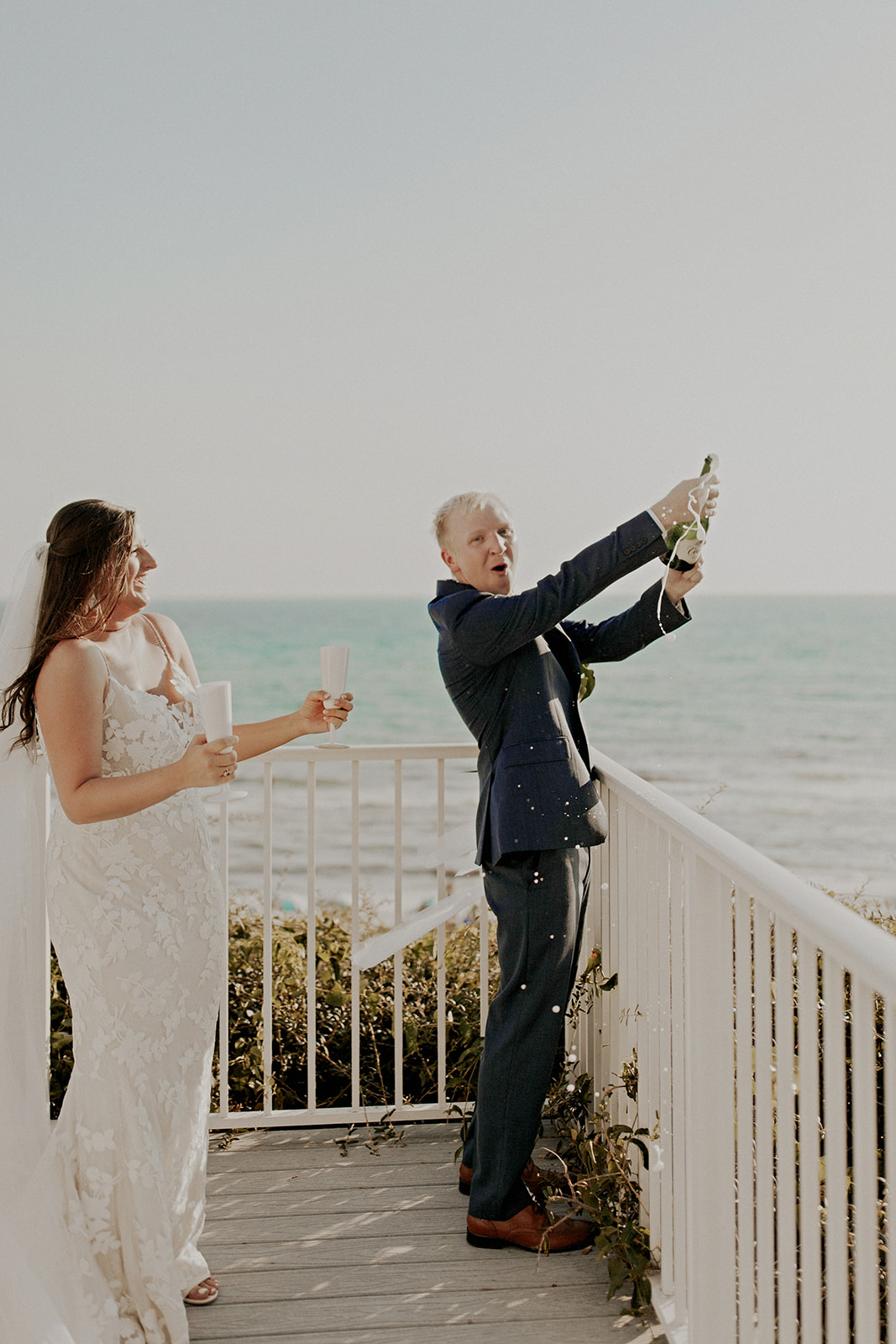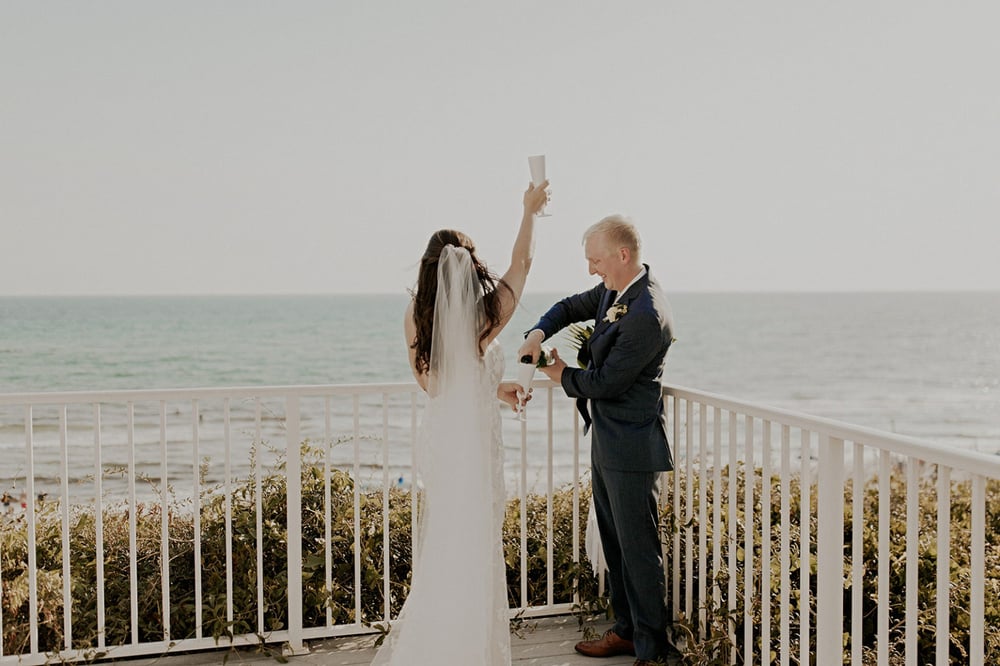 What did you love most about your wedding dress? Did anything about the shopping process surprise you?
Ah, my dress! I absolutely loved my wedding dress…so much that I wore it twice! I wore it to our wedding in Rosemary and to our reception in Nashville. My favorite part about the dress was the detail for sure. Each layer was a different material and design. The shopping process was extremely surprising in so many ways. The day before I found my dress at Adorn, I had gone to another bridal shop and left feeling disappointed. I could go into all the details, but I'll just say it wasn't a good experience. So coming into Adorn I definitely did not expect to find a dress so quickly. I felt special from the moment I walked in. When asked questions about what I was looking for, I distinctly remember saying: "I want white, high neckline, and no sparkle at all." Long story short, I ended up with an ivory dress with a sweetheart neckline and sparkly straps…. and wouldn't change a thing about it! I look back at my experience at Adorn with such happy memories. I am so grateful for the time that was spent helping me find the perfect dress and how comfortable and confident I felt throughout the entire experience!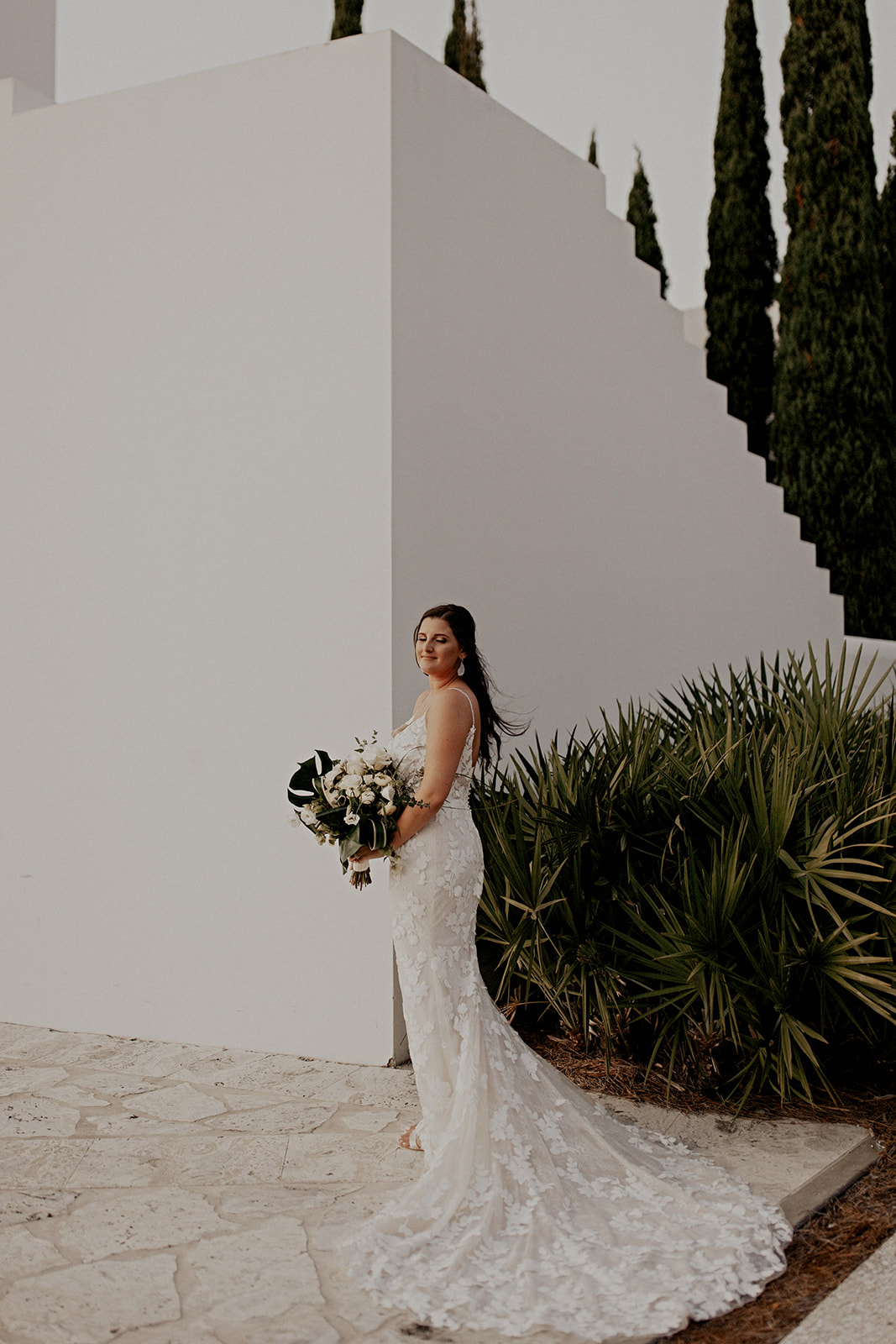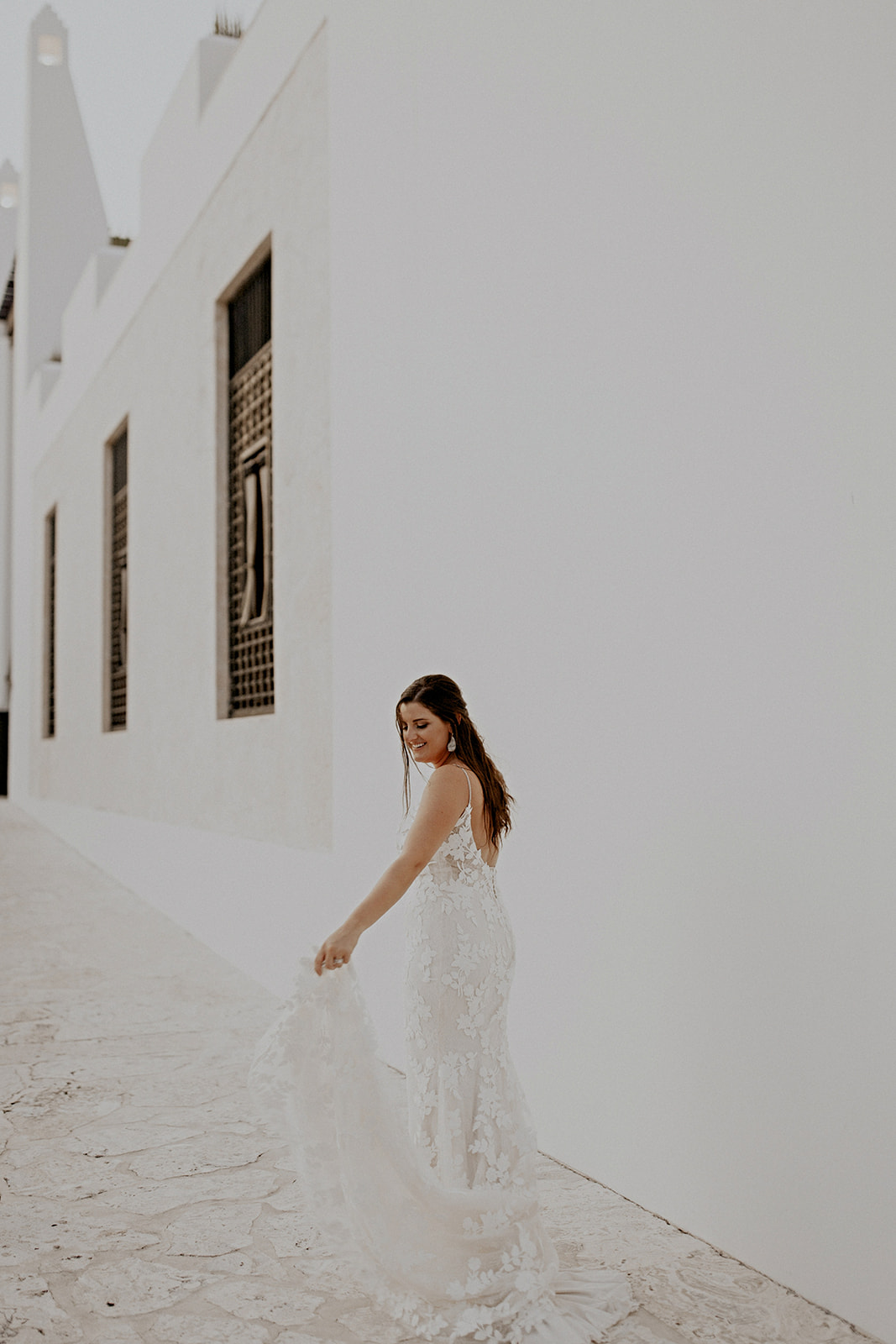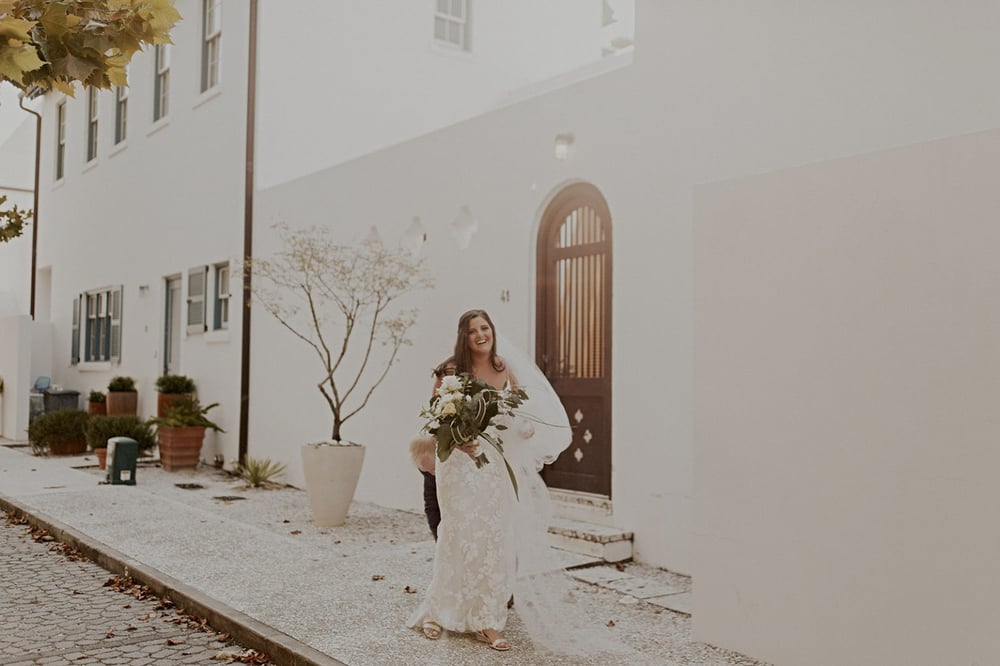 Your ceremony was so gorgeous and intimate. What led you and your husband to go with a private elopement?
It took us a couple of months to decide that we wanted a small intimate wedding. We kept getting the question: "Do you want a small intimate wedding with family or a big party with all your friends?" We would both reply: "Why can't we do both?" So that's exactly what we did! Our wedding took place in Rosemary Beach, FL where we have always vacationed together throughout our 8 years of dating. It's our "happy place!" The day was simply perfect. We remember every second of the day, and I feel so blessed by that! We were able to get the best of both worlds, and celebrated with family and friends in Nashville a few days after our ceremony!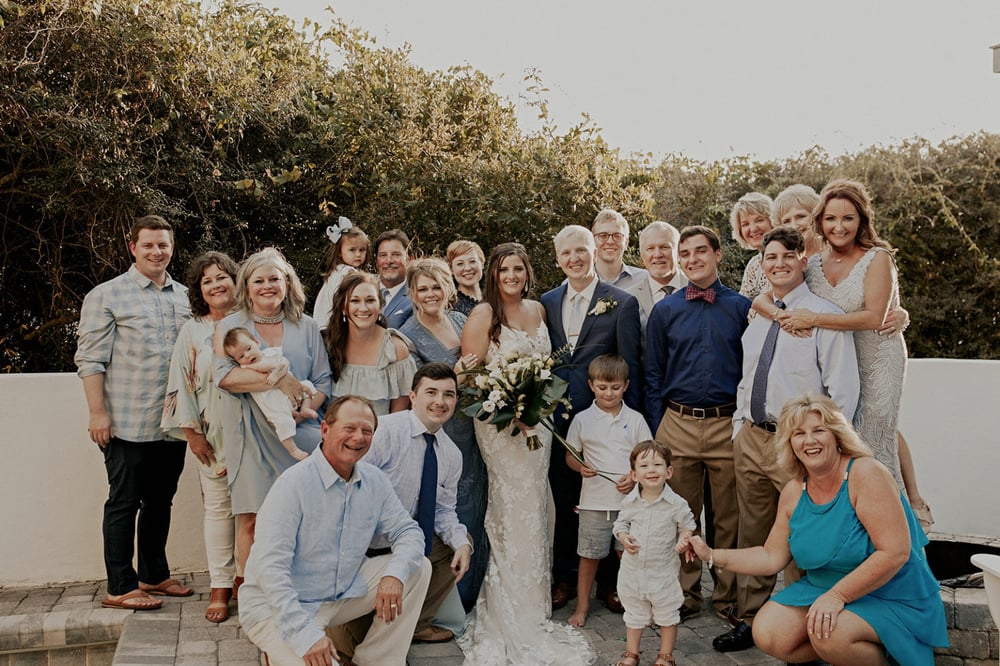 What was the best moment of your wedding day? Or a top three!
1. Since our wedding day was so easy-going and simple, we actually got married an hour before we had planned! We had our first look and took pictures for a while, then came back to freshen up and take family pictures before the actual ceremony. When we got back, I asked if we could just go ahead and get married, then do family pictures after and we did! I will never forget that rush of emotion and excitement! The pictures after the ceremony are my favorite because I can tell how much more relaxed we are.
2. We had told our photographers that we wanted to get a picture on a bike after the ceremony with a sign that said, "just married" because we always ride bikes when we are down there. So when we went to take the picture Bob swings his leg around the bike and rips his pants. We will definitely NEVER forget that moment!


3. Narrowing this down to 3 is way too hard but my other favorite moments were the family dance party we had that morning, getting ready while looking over the ocean, dinner at the Caliza, and finally getting to the Pearl hotel that night!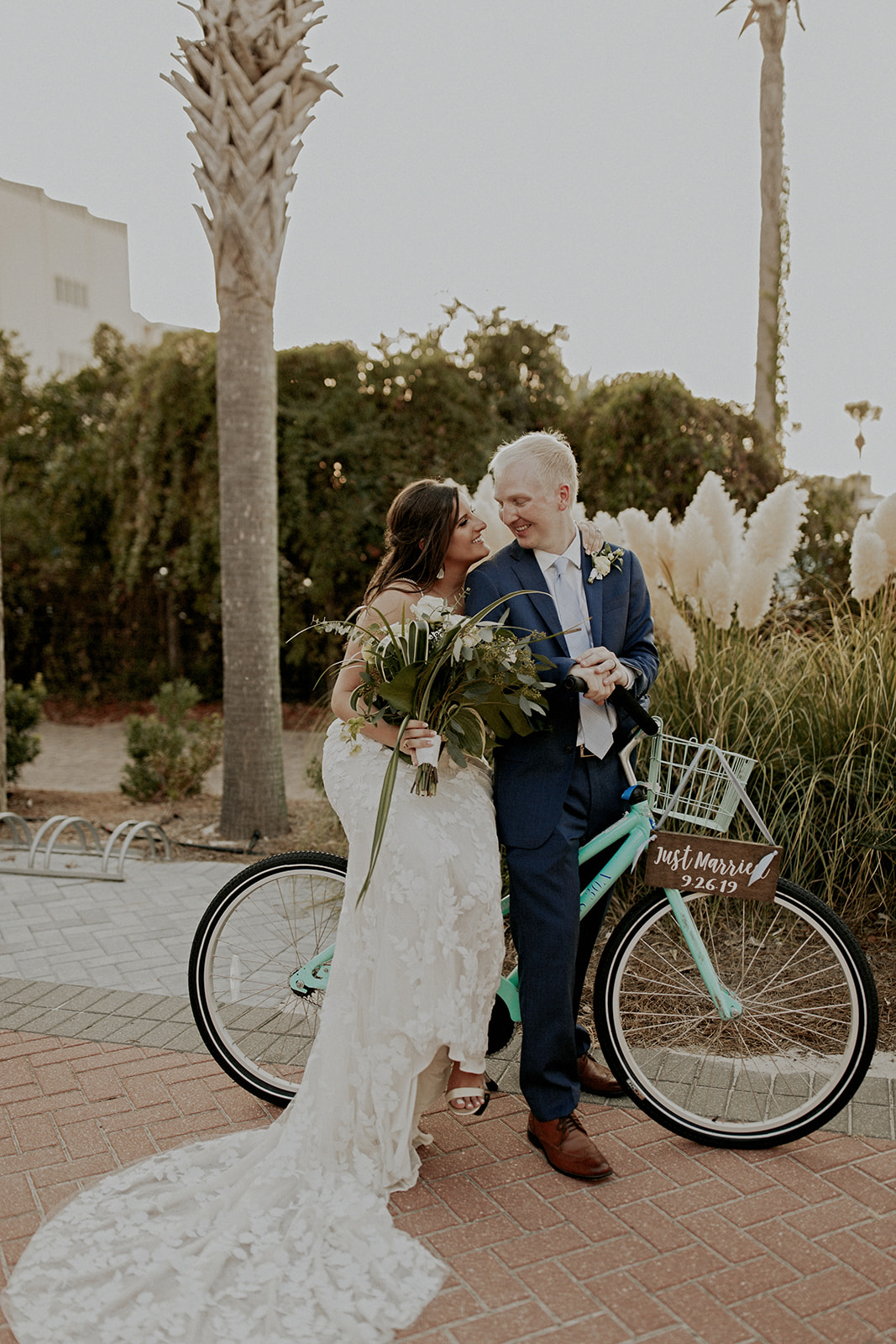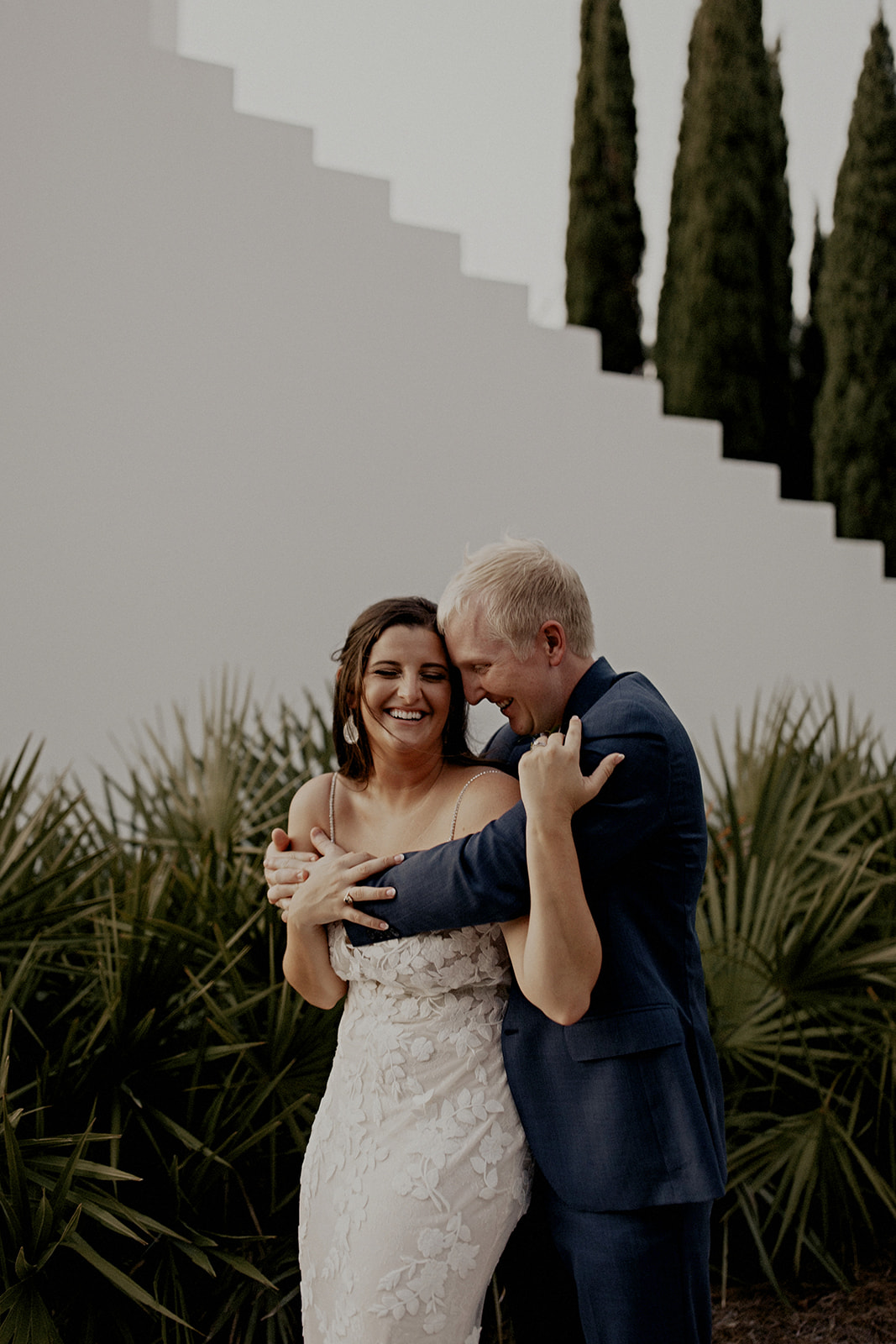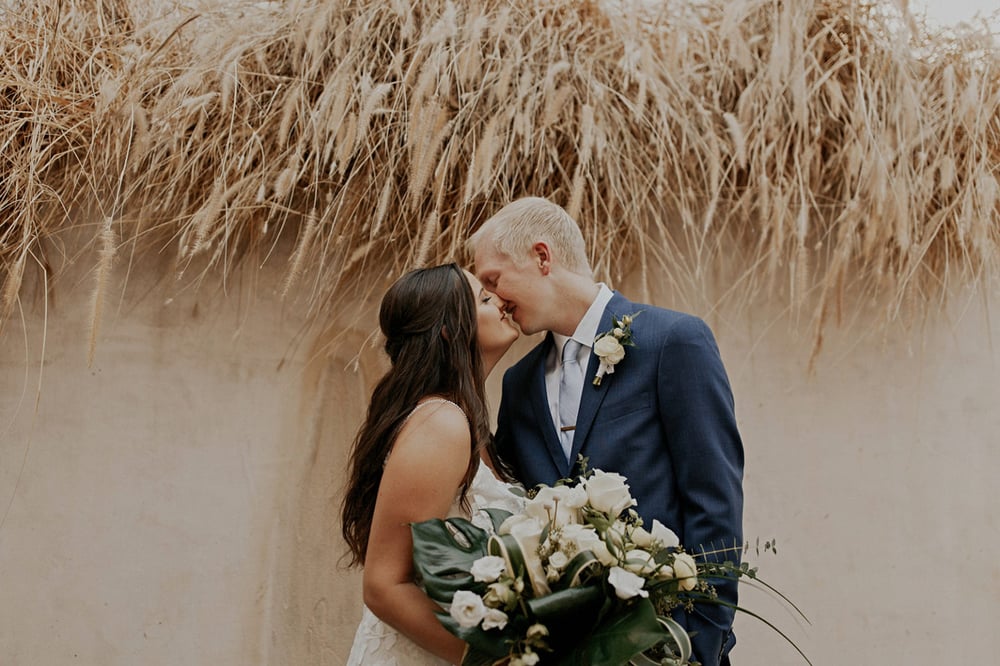 You and your husband are both super unique and stylish, and your wedding certainly reflected that! Did you have the vision for this type of tropical dreamy wedding or did that develop over time?
We absolutely love the beach. It truly is where we feel the best! The tropical theme definitely developed over time and we had some awesome people and ideas helping us along the way!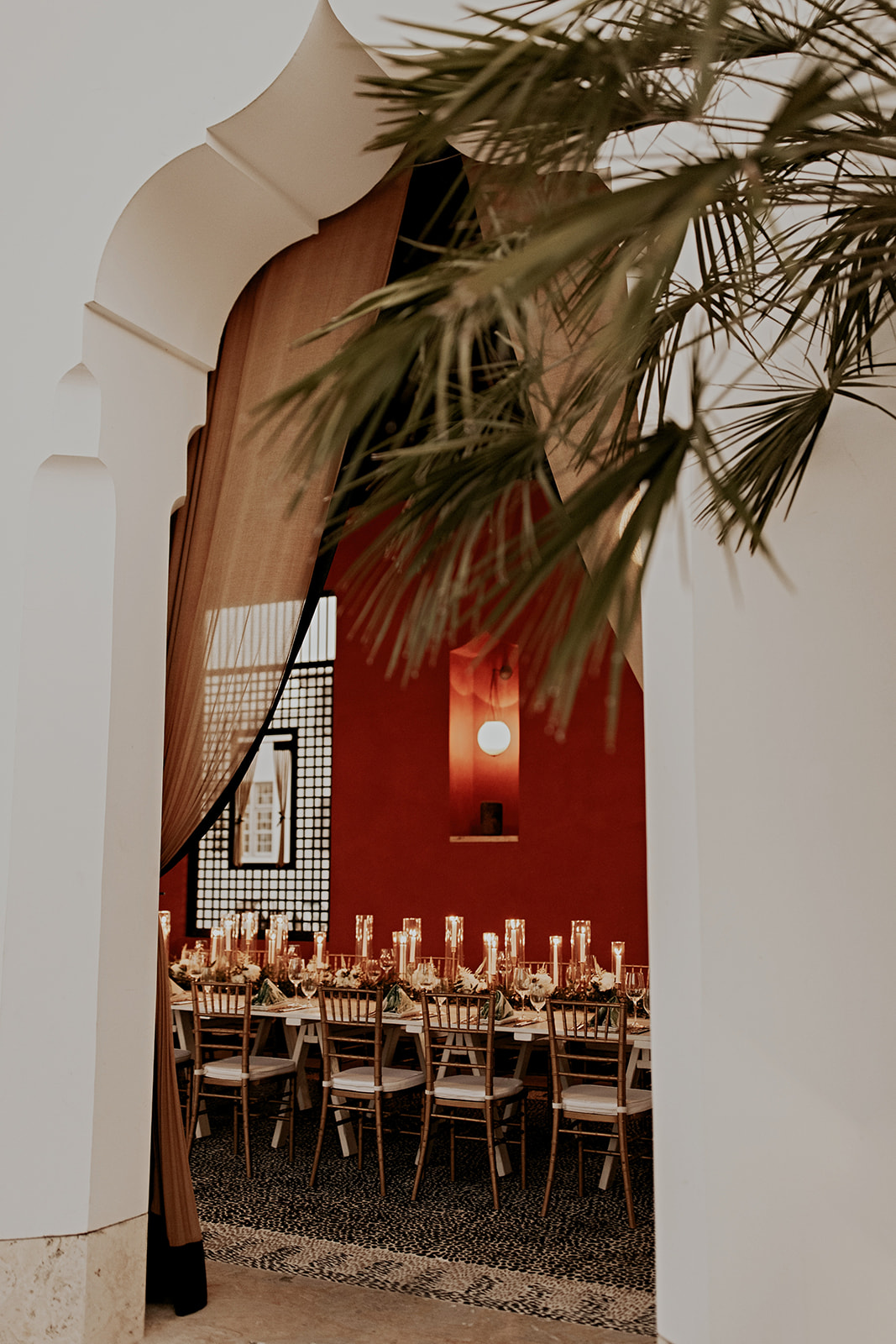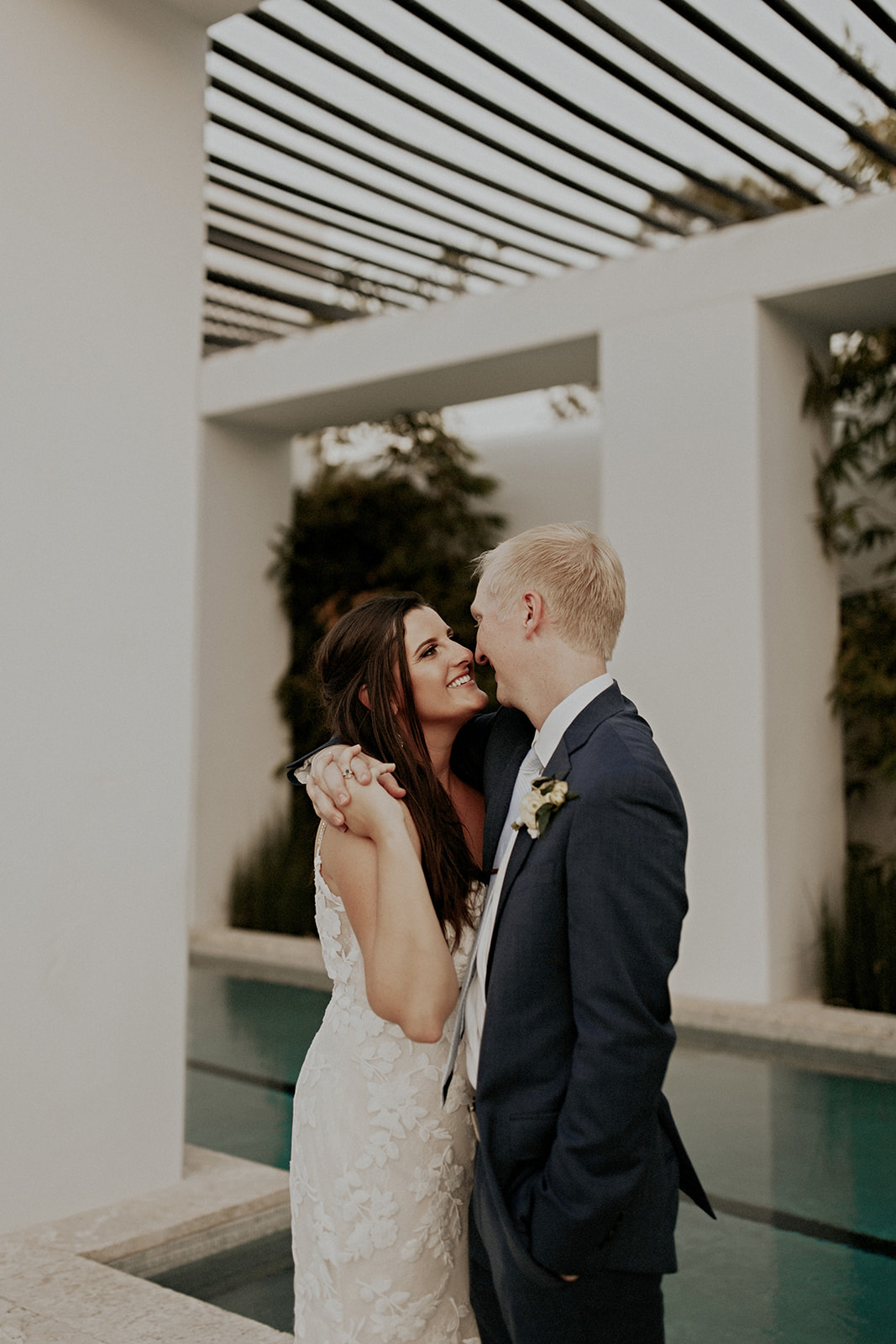 What's next for you and your family?
We are both currently working in Nashville and plan to forever if we can! We love to take trips and spend time with our pup and we'll talk about the idea of kids in about 5 years!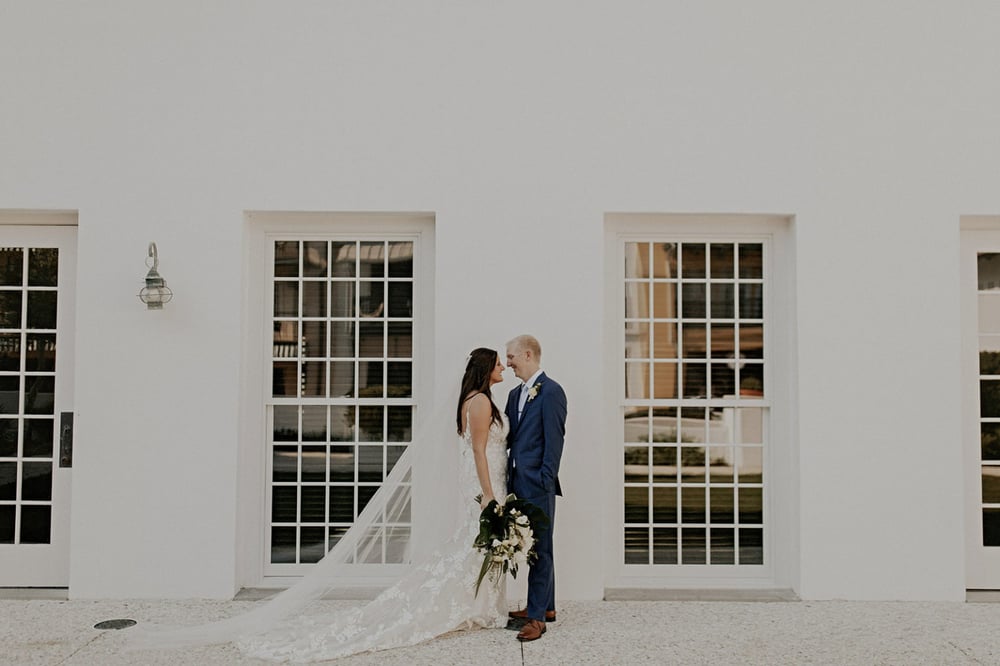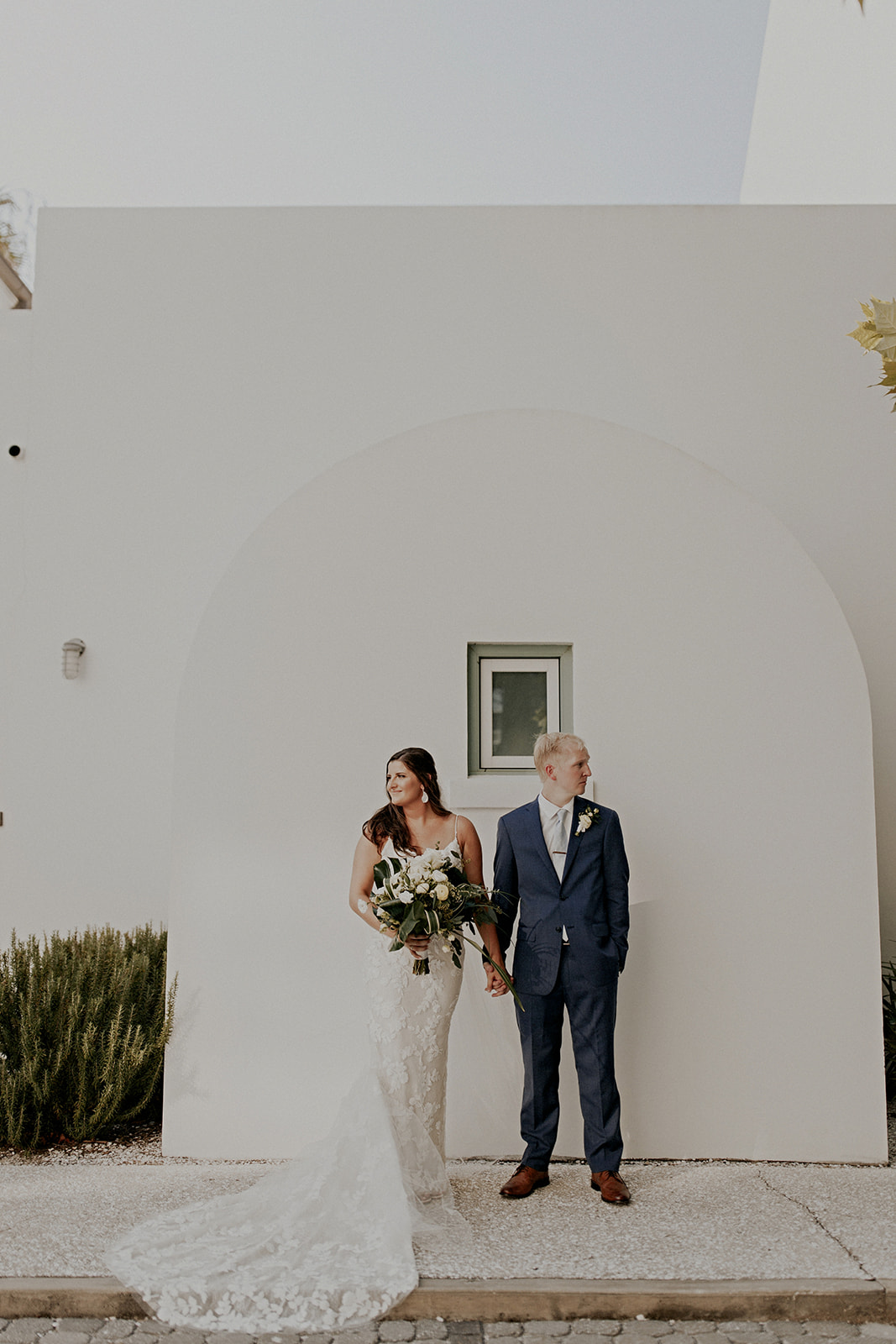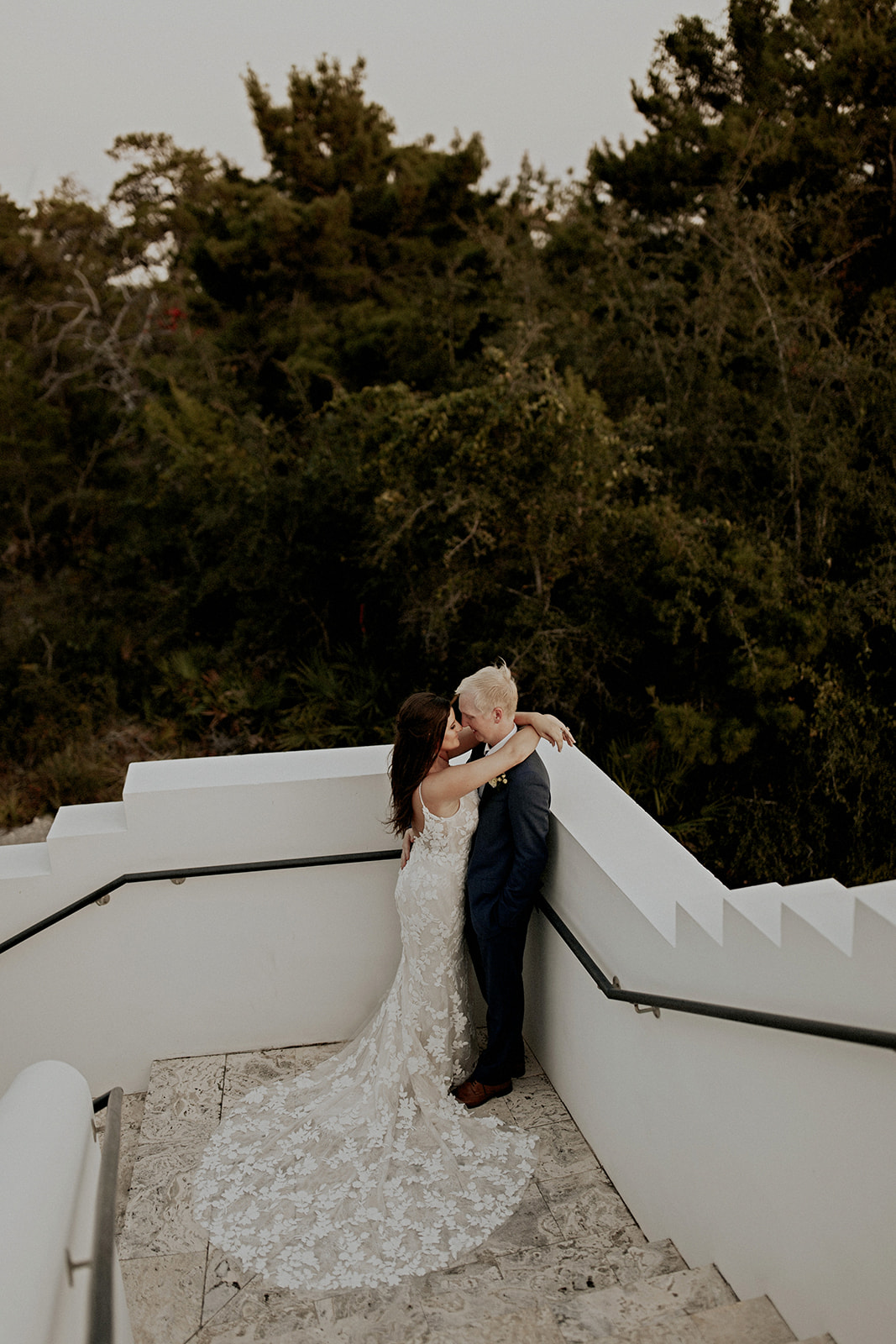 Do you have any advice for brides-to-be just starting to plan their own weddings?
Do a small, intimate wedding! On the wedding day, we both felt so relaxed. It was truly amazing getting to spend time with each other and our families. I wouldn't change a thing about it.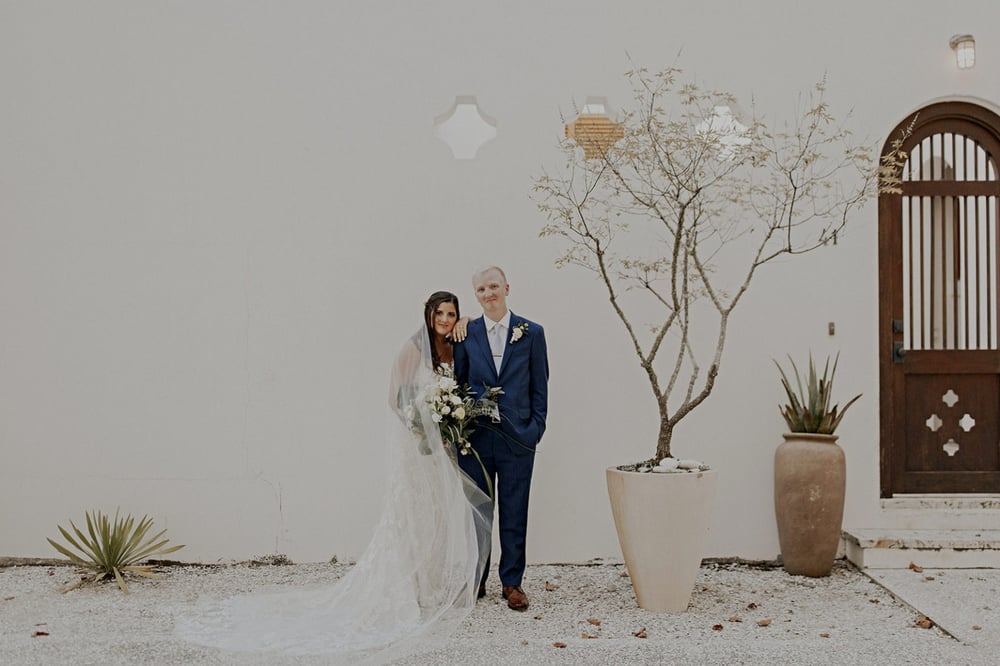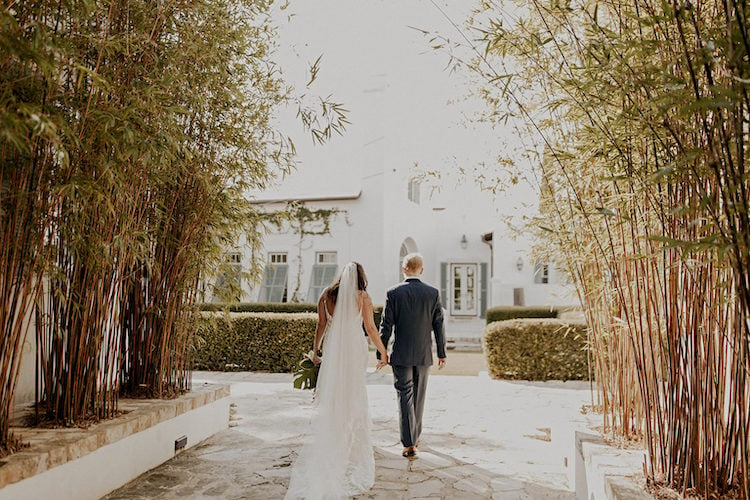 Congrats, Carlie and Bob!
Dress:
"Lesley" from Blue by Enzoani
Adorn Nashville
Ceremony:
Rosemary Beach, FL and
Reception:
Caliza in Alys Beach, FL
Photography:
Savannah Le Photo
Hair and Makeup:
Gallant Glam
Videography:
Cam Gregg Films
Coordinator:
Alys Beach Weddings
30a Wedding Co.